We must hang our heads in shame, nation unable to protect daughters: Rahul on Haryana rape case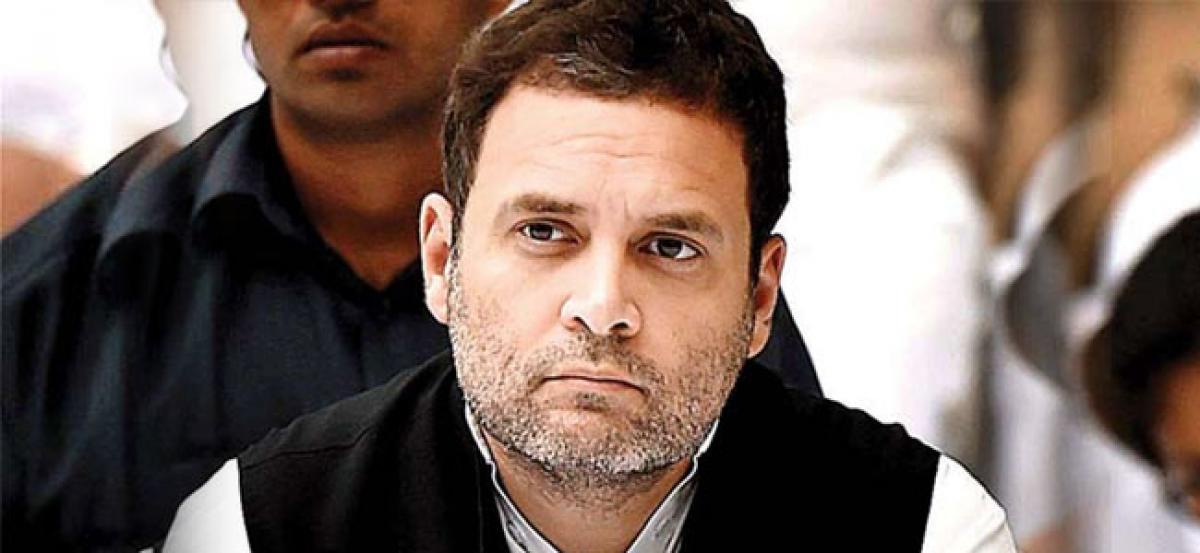 Highlights
Congress President Rahul Gandhi on Saturday expressed shock and disgust at the alleged rape of a 22yearold woman in Haryana by 40 men, saying it is a shame that the nation was unable to protect this daughter of India
Congress President Rahul Gandhi on Saturday expressed "shock" and "disgust" at the alleged rape of a 22-year-old woman in Haryana by 40 men, saying it is a shame that the nation was unable to protect "this daughter of India".
A 22-year-old married woman from Chandigarh alleged that she was raped by 40 men for four consecutive days after being held captive at a guest house in the Morni area of Haryana's Panchkula district, following which three people were arrested.
In a complaint lodged with the Chandigarh Police at the Manimajra police station on Friday, the woman alleged that she was held captive for four days when the accused took turns to rape her.
"The rape of a young woman in Haryana, by 40 men, has shocked and disgusted me. Ironically, today in Parliament, I had drawn attention to the issue of growing violence against woman.
"As a nation, we must hang our heads in shame, for our inability to protect this daughter of India," Gandhi said on Twitter.
The rape of a young woman in Haryana, by 40 men, has shocked & disgusted me. Ironically, today in Parliament, I had drawn attention to the issue of growing violence against woman. As a nation, we must hang our heads in shame, for our inability to protect this daughter of India. pic.twitter.com/5rYqBeqZRq

— Rahul Gandhi (@RahulGandhi) July 20, 2018