Only 15% present in Lok Sabha during discussion on the recent floods and drought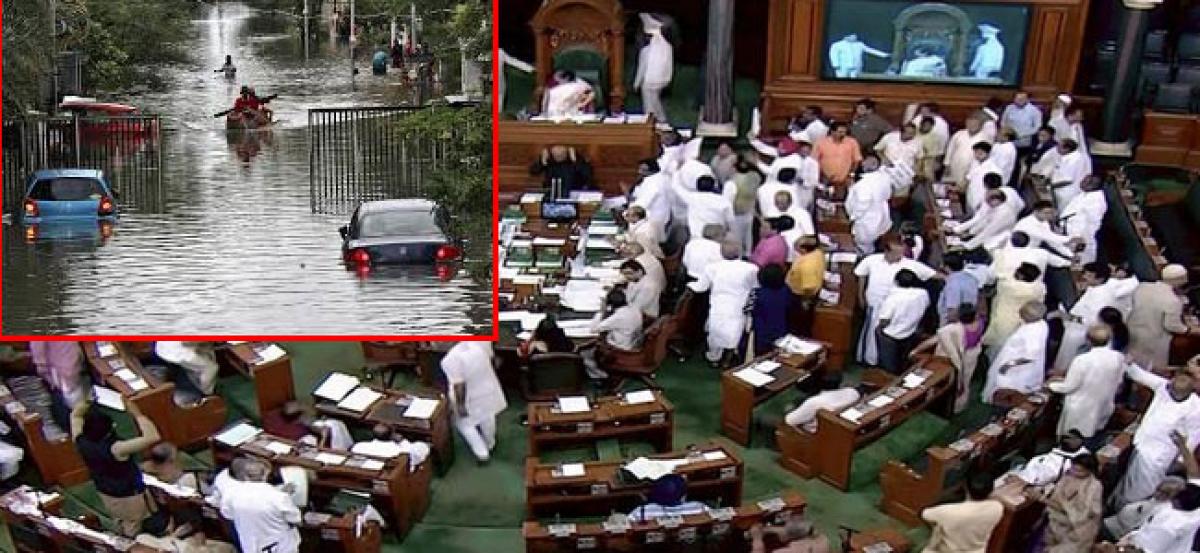 Highlights
On Tuesday, the Lok Sabha observed only 1015 of its members when the House took up a discussion on the recent flood and drought situation in various parts of the country
NEW DELHI: On Tuesday, the Lok Sabha observed only 10-15% of its members when the House took up a discussion on the recent flood and drought situation in various parts of the country.
The discussion went on for five hours covering the issue of farm distress due to disasters and the schemes the Centre is bringing up to give relief to the affected states.
For not taking up the listed bills the members selected for this discussion byt couldn't participate in a good number in the House.
Around 2.25pm when Lok Sabha took up the discussion only 61 members were present, 24 from the opposition parties and 37 from the ruling alliance). It is observed that after two hours the number went as low as 54.
But it is observed the highest number were present during the end which was 79. At 4:35pm the opposition bench was vacant with only 10 members present in there.
The Centre made it clear that it would not differentiate against any state while providing funds and fielded Agriculture Minister Radha Mohan Singh, his deputy GS Shekhawat and minister of state for home affairs Kiren Rijiju to react to the members concerns.
P Karunakaran, a CPM member from Kerala, started this discussion and spoke about floods in his state. In Bihar, BJP member Sanjay Jaiswal raised the drought issue and insisted the House to discuss on flood and drought in the winter session so that a policy can be made for the next year.