Communication Advancements in the Kerala floods situation, radio services set up in Wayanad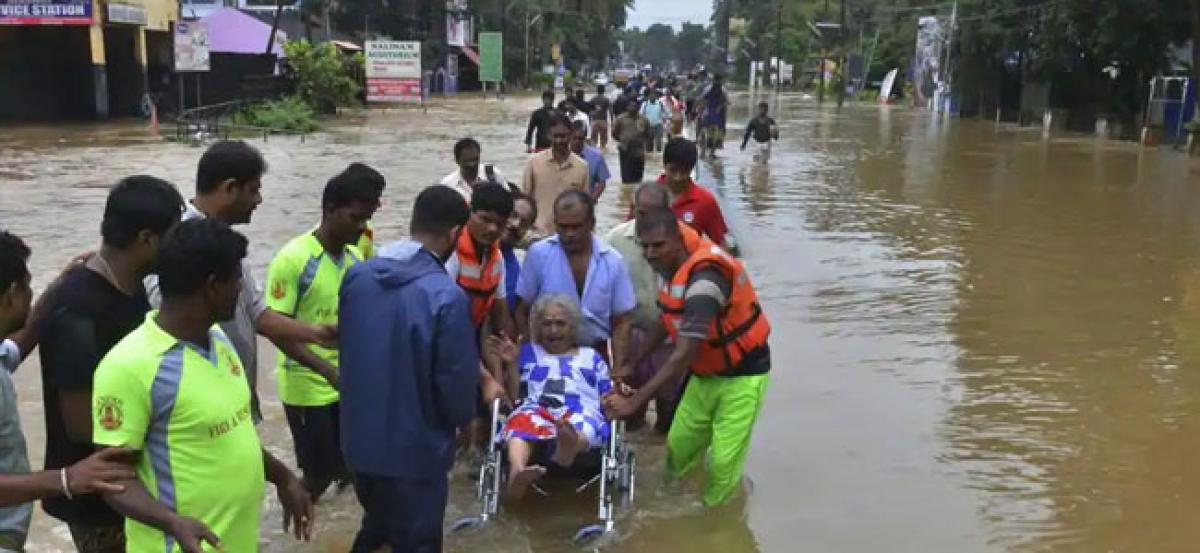 Highlights
Although large parts of Wayanad district continue to be submerged, the perpetual rains that lashed the district for the past ten days have diminished a little on Friday
KOZHIKODE: Although large parts of Wayanad district continue to be submerged, the perpetual rains that lashed the district for the past ten days have diminished a little on Friday.
Currently, over 27,167 people from 7,596 families are housed in 219 relief camps opened across the district. Due to continuing threat of landslides in many parts, more families have been shifted to relief camps by the district administration.
Late night on Thursday, four houses had been swept away and acres of agricultural land had been destroyed by a major landslide at Pancharakolly in Mananthavady. No causality has been reported as all residents of the area had been shifted to relief camps earlier on the same day.
On Friday, the opening of Banasura Sagar dam shutters lowered from 265 cm (as on Thursday) to 205 cm. It is anticipated that the water at Padinjarathara and Panamaram downstream the dam will recede following this. The water level in the dam has been brought down to 774.6 MSL.
Road traffic including KSRTC services through Thamarassery Ghat road and Kuttiady Ghat road commenced on Friday. But due to mud slips, the traffic through Periya Ghat road and Boy's Town Road from Kannur is still affected.
In the meanwhile, vital connectivity is being provided by ham (amateur) radio operators.
Amateur radio units have been deployed at three taluk offices in Mananthavady, Sultan Bathery and Vythiri, and the master control room has been set up at district collectorate.
The ham call sign of the District Emergency Operations Centre (DEOC) for flood management at collectorate is VU2PDA.
The call signs for taluk offices are – Sultan Bathery (VU2JLE), Mananthavady (VU3AYR) and Vythiri (VU20J). "This will act as a standby communication network if other means of connectivity fail. At present, mobile and landline networks are fine," said district collector A R Ajayakumar.