INS Teg assists Norwegian ship MV Vela in Gulf of Aden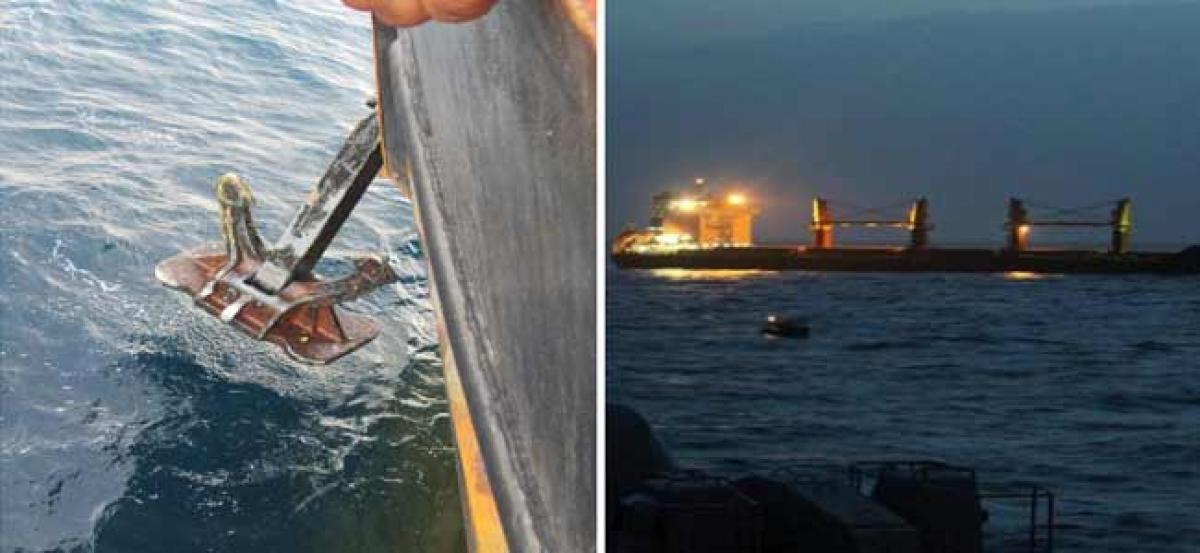 Highlights
The Indian Naval Ship INS Teg successfully recovered a Norwegian ship, Motor Vessel MV Velas anchor and cable in the Gulf of Aden on Wednesday after concerted efforts for over three days
Mumbai (Maharashtra) : The Indian Naval Ship (INS) Teg successfully recovered a Norwegian ship, Motor Vessel (MV) Vela's anchor and cable in the Gulf of Aden on Wednesday after concerted efforts for over three days.
Whilst patrolling in the Gulf of Aden, INS Teg, a warship of the Western Naval Command, received a call from a Combined Task Force aircraft on August 25, to provide assistance to MV Vela, after the latter's port anchor and 330 metres cable, weighing approximately 42 tons, slipped and was hanging into the sea.
The speed of MV Vela was severely disabled and was restricted to 5-6 knots, making it vulnerable to piracy attacks, a navigational hazard for itself as well as other ships in dense shipping corridor.
On receiving the message, INS Teg dispatched a special team to assess the situation and provide assistance for the recovery of the anchor and cable at the earliest. The team was led by the ship's Engineering Officer and comprised other specialist officers including Seamanship Instructor, Anchor Chain Cable Specialist and Machinery Specialist.
On the success of the operation, the Indian Navy received a mail from the owners of the Norwegian ship expressing their gratitude. "Your concern and commitment for the safety of life at sea are well noted and your efforts in reaching out to fellow mariners in an emergency at sea, keeping aside committed voyage is conforming to the best maritime traditions; worth emulating by other mariners. I hereby convey my sincere appreciation for your concern at sea and in the GoA (Gulf of Aden) area, and efforts to provide assistance. I am very sure that under your able command and with such energetic crew, MV Vela salutes to the Indian Navy," read the mail.
The Indian Navy also received a mail from the Combined Task Force 151 thanking them for their efforts and pro-activeness.