BJP insulting Parliament by mocking JPC: Ahmed Patel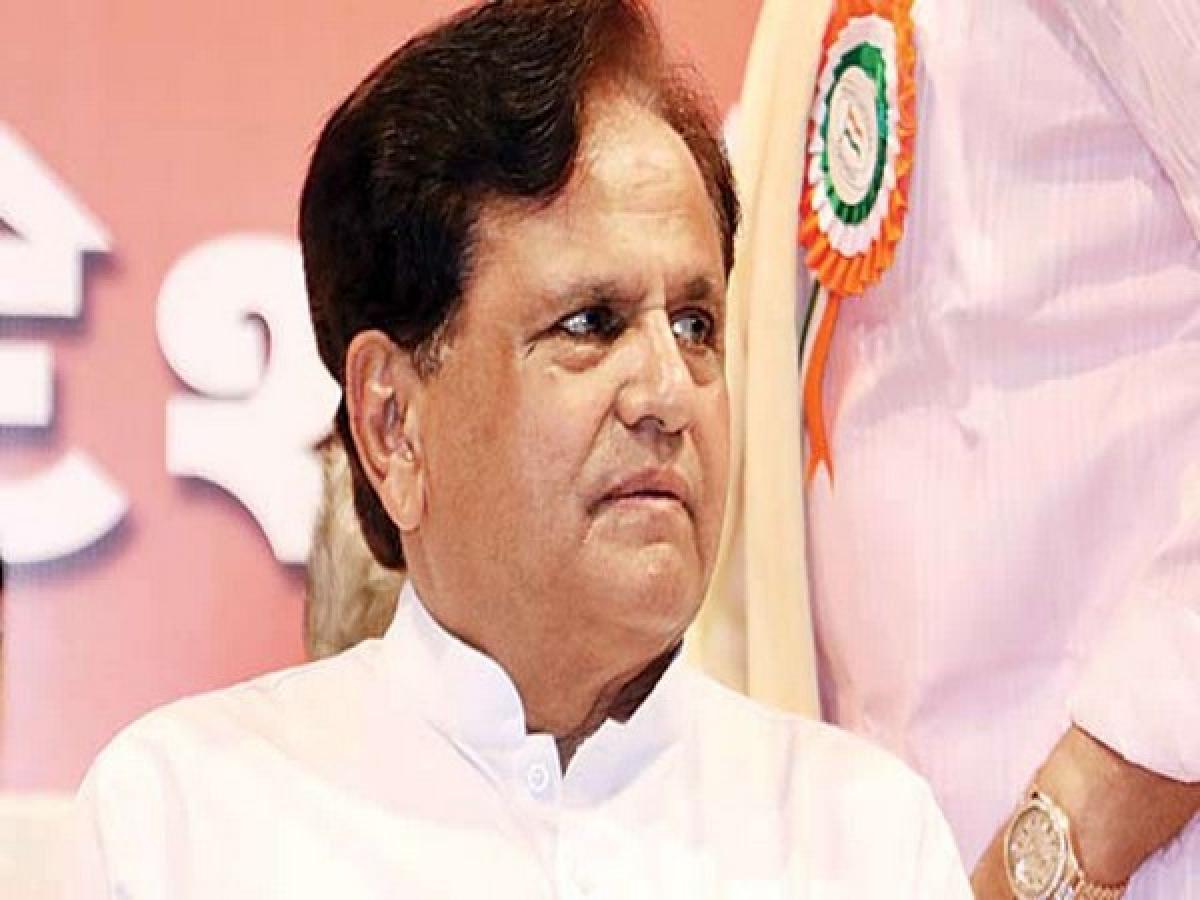 Highlights
Gandhinagar Gujarat Reacting to Bharatiya Janata Partys BJP criticism of Congress president Rahul Gandhis proposal for a Joint Parliamentary Committee JPC to look into the Rafale deal, senior Congress leader Ahmed Patel on Thursday said those who once stalled the Parliament with their demand for a JPC probe are now mocking the meaning of it
Gandhinagar (Gujarat) : Reacting to Bharatiya Janata Party's (BJP) criticism of Congress president Rahul Gandhi's proposal for a Joint Parliamentary Committee (JPC) to look into the Rafale deal, senior Congress leader Ahmed Patel on Thursday said those who once stalled the Parliament with their demand for a JPC probe are now mocking the meaning of it.
Patel wrote on his official Twitter handle: "Those who stalled Parliament in the past demanding JPC investigation are today mocking the meaning of JPC. Looks like they not only have short term memory but are also insulting Parliament. They should know that JPC is a Constitutional provision mandated to probe scams."
On Wednesday, Rahul had hit back at Union Finance Minister Arun Jaitley over the Rafale deal after the latter attacked the United Progressive Alliance (UPA) government for stalling the purchase of the multirole combat fighter jets from France.
In a tweet, the Congress chief "thanked" Jaitley for "bringing the nation's attention back to the great Rafale Robbery," and proposed the establishment of a Joint Parliamentary Committee to look into the purchase of the 36 fighter jets from France.
In an exclusive interview to ANI, Jaitley had said that the UPA government, by deferring the Rafale deal, had put India's security at risk. "Why did you indefinitely delay it? Why did you abandon it? Did you not seriously compromise India's national security when you did this?" Jaitley had asked.
The Finance Minister, who resumed office recently, had also said that despite the Centre producing India's secrecy clause with France in the Parliament, Rahul Gandhi refuses to accept it. He also asserted the allegations made by the Congress were based on "complete falsehood".
In 2008, India had signed a deal with France based Dassault Aviation to purchase 36 Rafale jets, which is slated to be one of the world's biggest military procurement in recent history and could cost the Indian government USD 15 billion.