Junior doctor at Kolkata hospital alleges assault by cop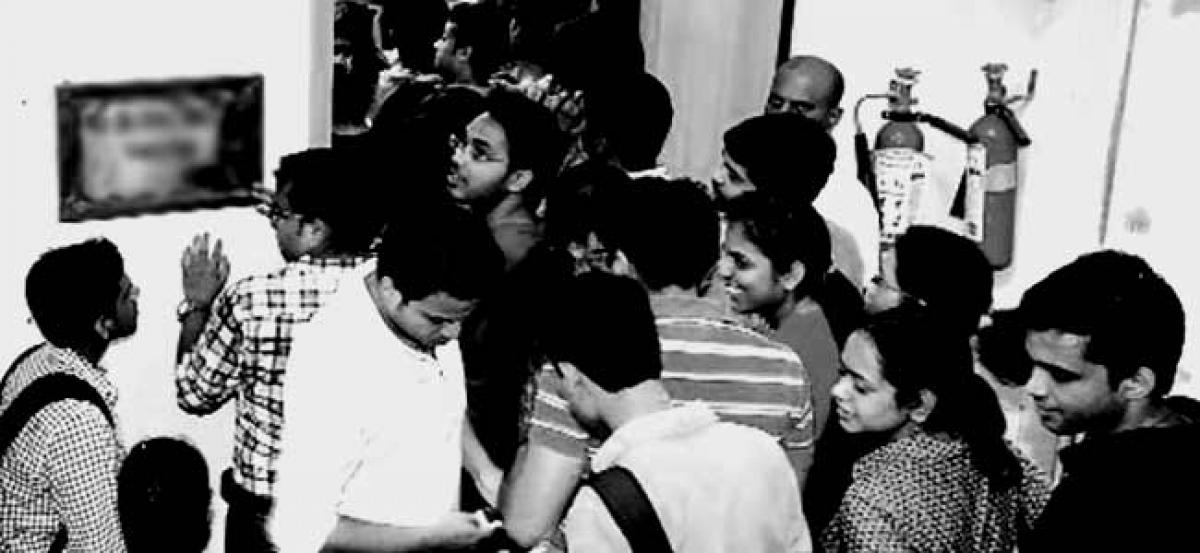 Highlights
A junior doctor at a private hospital here has lodged a complaint of physical assault against a police officer, who had taken admission at the plastic surgery department for a wrist surgery
Kolkata: A junior doctor at a private hospital here has lodged a complaint of physical assault against a police officer, who had taken admission at the plastic surgery department for a wrist surgery.
The alleged assault, around 7pm yesterday, triggered a temporary ceasework by other doctors in almost all wards of Calcutta Medical Research Institute, barring the emergency and critical care units, an official at the private hospital said.
In his complaint at Alipore police station, Srinivas Geddam, a postgraduate trainee doctor with CMRI, said Jadavpur police station officer-in-charge (OC) Pulak Kumar Dutta hit him when he was attending to his medical case.
Dutta, who underwent a wrist surgery yesterday morning, allegedly slapped the junior doctor with his left hand after grabbing him by his neck when asked about his medications, a senior police officer said quoting Geddam's complaint.
Geddam, a resident of Andhra Pradesh, in his complaint, said he suffered abrasions on his neck following the assault, he said.
An official at CMRI said Geddam was attacked while he trying to understand Dutta's medication routine from the prescriptions submitted to the hospital during admission.
"We conducted a medical examination on Geddam which showed abrasions in two places, musculoskeletal wounds and tenderness, which could be a result of the assault," the CMRI official said.
The protesting doctors resumed work last night only after police "promised them justice" in the case, he said, adding that the OC signed a "discharge on risk bond" this morning and left the hospital.
The Jadavpur police station OC or his family members could not be contacted for their comments.
Deputy Commissioner (South) Meeraj Khalid said a probe has been initiated into the matter.
"We are looking into the matter and trying to find out what was the problem. Proper action will be taken against the guilty as per the law," Khalid said, adding that the incident prompted deployment of policemen in large numbers at the hospital last night.
Meanwhile, the state Indian Medical Association (IMA) unit today wrote to Chief Minister Mamata Banerjee seeking her intervention into the matter and action against the accused police officer.
There seems to be "no end to such assaults on doctors" despite the government's multiple awareness campaigns on the issue, Santanu Sen, the state secretary of IMA, told PTI.
"The attack at CMRI happened even after Kolkata Police issued warnings against such measures. Now we have a case of a police officer assaulting a doctor," Sen said.
The Mamata Banerjee-led government had come up with the West Bengal Clinical Establishments Regulatory Commission last year, following an attack by a mob over a death at CMRI.
The state IMA secretary threatened to intensify protests if action was not initiated against the accused police officer in the next 24 hours.
"If the OC is not arrested under non-bailable sections of the IPC in the next 24 hours, then doctors should stop treating police persons," he added.