Kachai gets its first market shed to promote organic products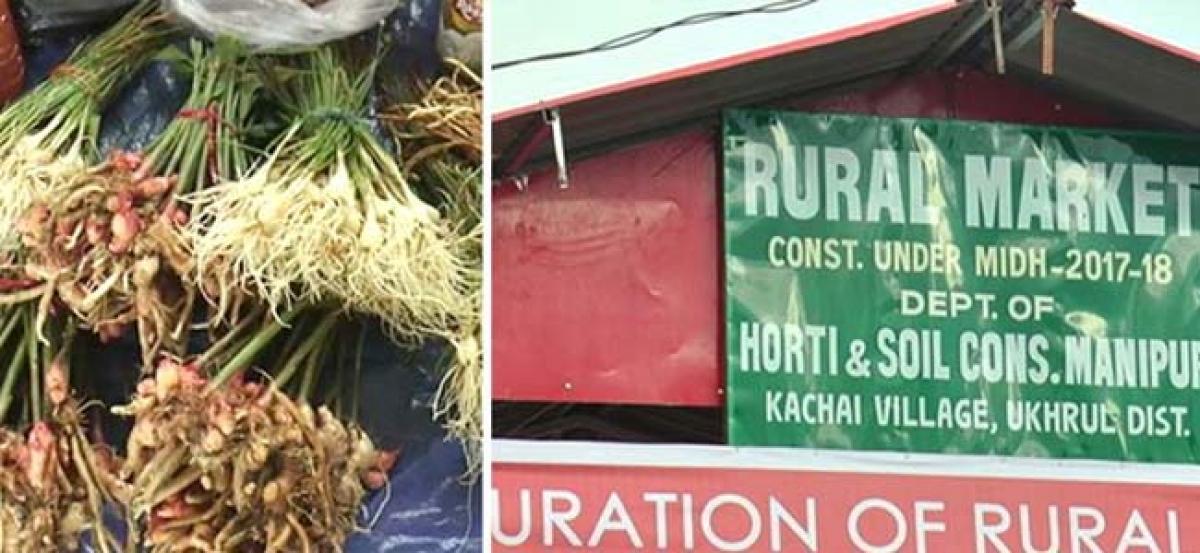 Highlights
Untouched by the Green Revolution, many parts of the northeastern region remain pure organic, where a very little amount of fertilizers and pesticides are used in agriculture
Kachai (Manipur): Untouched by the Green Revolution, many parts of the northeastern region remain pure organic, where a very little amount of fertilizers and pesticides are used in agriculture.
Kachai, a village in Ukhrul district, known for its unique lemon, continues to be organic with limited use of chemical inputs.
Realising the potentials of these organic products and in a bid to promote the regions organically produced vegetables and fruits, especially lemons, , Horticulture and Soil Conservation Minister Th. Shyamkumar Singh recently inaugurated the first rural vegetable market shed under the Mission for Integrated Development of Horticulture (MIDH) scheme.
"Next year, we will construct one pack house for storing horticulture produces for the welfare of the farmers. I will also speak with the concern officers what kind of help can be given to the farmers of the lemons of Kachai village," the minister said.
The minister also reiterated that Manipur Organic Mission Agency (MOMA) will provide pest and disease management materials to around 500 farmers of the surrounding areas including 200 farmers of Kachai.
Despite lack of basic infrastructures, including transport and communication, villagers are working hard to improve their livelihood by selling not only lemons but different kinds of organic vegetables.
Now, this new vegetable market shed has given the assurance of better income facility especially to women in the village.
Scores of villagers from every nook and corner turned up for the launching event. "It is really exciting as we did not have vegetable market sheds earlier. Paying school fees for my children with the amount I earned makes me really happy. Our road is not good; we will appreciate if the road there will be improved," a vendor said.
"I am happy that the Government has constructed this new vegetable vendor shed in our Kachai Village," a villager said.
It is noteworthy that the construction of a market shed was declared during the last Kachai Lemon Festival a year back.
"We are expecting a heavy fruiting after two years. Next year, we are expecting the fully organic certificate under NOP norms. In the village citrus is declining due to use of excessive pesticides and other chemical fertilizers, however, to improve that training has been imparted and inputs have been delivered for a better organic farming in the village," Debadutta Sharma, Project Director, Manipur Organic Mission Agency said.
Kachai is one of the highest producers of lemons in entire northeastern India. These lemons are grown without the use of fertilizers or other chemicals.