Mohiniyattam dance recital to pay tribute to resilient Kerala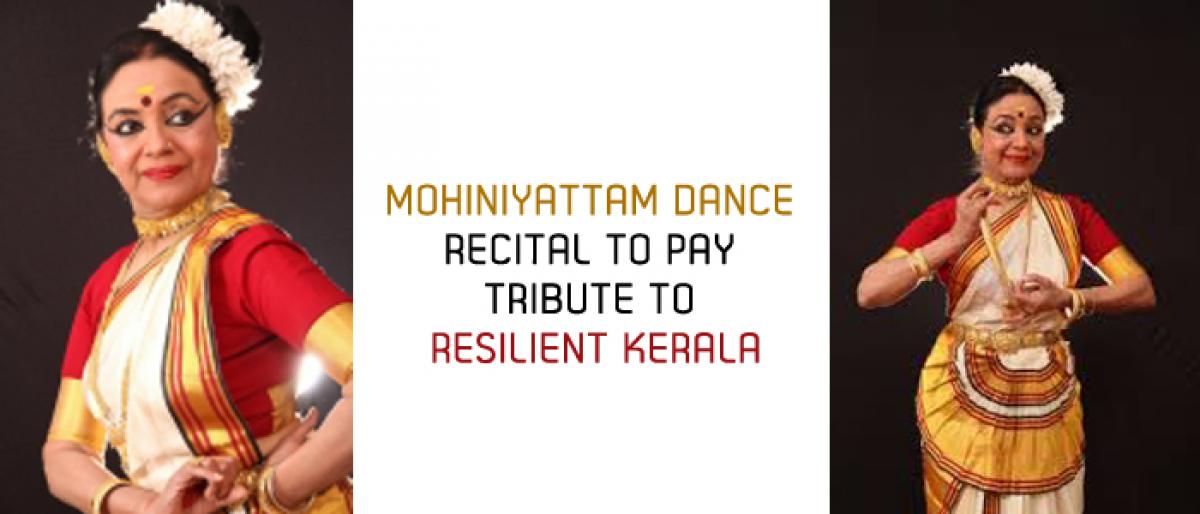 Highlights
A Mohiniyattam dance recital tribute to the floodravaged Keralas resilience in the face of calamity that has befallen the land will be performed by Padma Shri Bharti Shivaji at the India International Centre IIC here on Sunday
New Delhi: A Mohiniyattam dance recital tribute to the flood-ravaged Keralas resilience in the face of "calamity that has befallen the land" will be performed by Padma Shri Bharti Shivaji at the India International Centre (IIC) here on Sunday.
The production "Kerala Smriti" has been organised by dance academy Centre For Mohiniyattam, founded by the 70-year-old Shivaji, known for her fine performances and choreography of Mohiniyattam -- the state's traditional dance form.
She will be performing along with her disciples Vani Bhalla Pahwa, Deepti Nair, Megha Nair, Anaghasree Parvati, and Alexandra Vodopayonova, all established artistes themselves.
The classical dance production will embody a "tribute to Kerala's resilience and in support of her recovery" in the form of graceful body movements and gestures of Mohiniyattam.
Emphasizing that the beautiful style of Mohiniyattam is Kerala's gift to the world, Shivaji said she and her disciples could not think of "a more connected way" of expressing their solidarity.
"It's only natural for us to dedicate our performance to this (cause)," she said in a statement.
"The evening's performance will feature a small production on the recent natural calamity that has befallen the land", the Sangeet Natak Akademi Award recipient said.
Part of a two-hour performance, the production will "depict the resilience of its native people and the support of all citizens of the country in rising together to rebuild and restore the state to its blessed glory."
The Sunday performance is open for the public on first-come, first-seated basis.