3 girls thrash themselves for a boyfriend in Hubli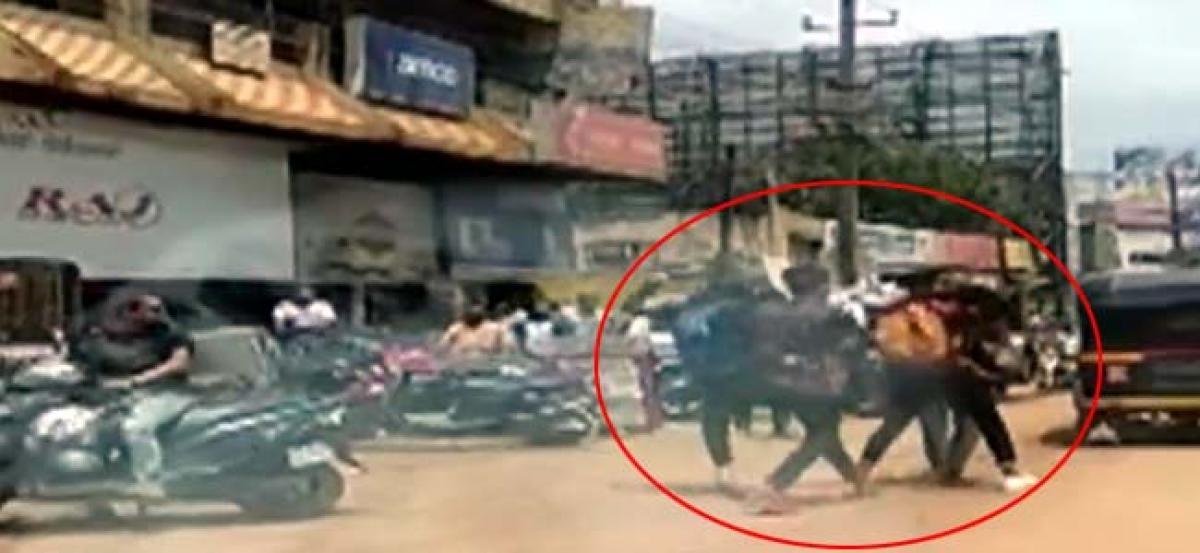 Highlights
A video of three girls fighting for a boy at Hubli in Karnataka went viral on socia media According to reports, the boy proposed the three girls who also fell in love with him He used to meet the girls separately without being noticed other two
Three girls fighting for a boy on a busy road in Hubli of Karnataka has grabbed the commuters' attention in the area.
According to reports, the boy proposed the three girls who also fell in love with him. He used to meet the girls separately without being noticed by the other two.
On Sunday, the three girls came across each other waiting for their boyfriend.
The boy shocked to see the three at one place and expected that they would thrash him for cheating them.
But they involved in a fight on a busy road thrashing themselves. Meanwhile, the boy was seen trying to separate them.