Banned Plaster of Paris Ganesh idols still for sale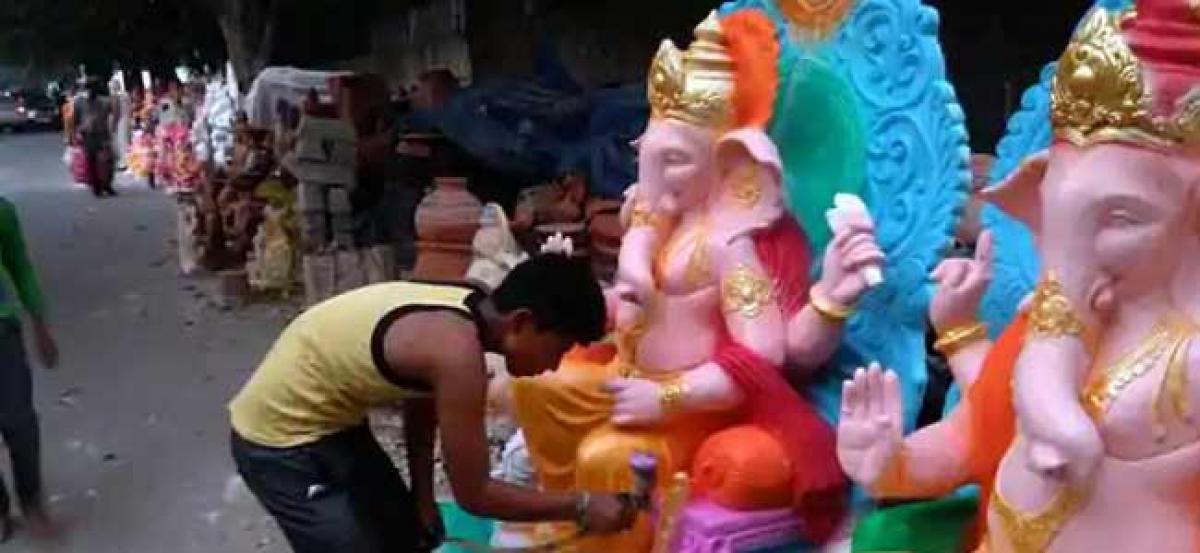 Highlights
It was found on Wednesday that brightly coloured idols of Ganesha made with Plaster of Paris PoP are openly sold at many places such as Thadagam Road, Flower Market, Trichy Road near Singanallur and Ganapathy among several other places, despite the high courts ban on the making and selling of PoP idols
COIMBATORE: It was found on Wednesday that brightly coloured idols of Ganesha made with Plaster of Paris (PoP) are openly sold at many places such as Thadagam Road, Flower Market, Trichy Road near Singanallur and Ganapathy among several other places, despite the high court's ban on the making and selling of PoP idols.
When the purchasers of these idols were asked if they knew what the idols are made of: clay or PoP, they said that they had no idea.
To check the presence of PoP idols, complaints have been filed to pollution control board (PCB) official by environmental activists. PCB officials said that inspections have been conducted at places where the idols were manufactured. "However, we can't seize PoP idols without the help of police. We asked the vendors not to sell such idols and made them vacate from the place," an official said. The police said that no PoP idol had been seized by them.
R Manikandan of Kovi Kulangal Pathukappu Amaippu said, "When Plaster of Paris idols are immersed in water bodies such as lakes, the substance would settle on the lake floor and would not allow water to seep into the ground. Also, the substance will destroy organisms living in water bodies."