Rare coin belonging to the 14th century discovered near Palani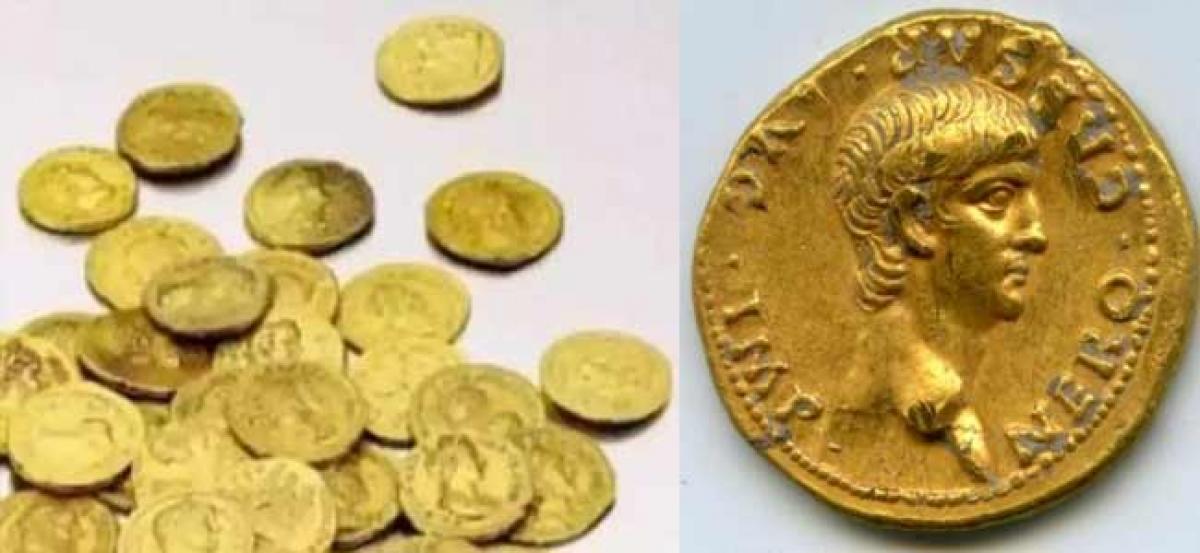 Highlights
A few weeks ago near Palani a historical coin, which is dated back to the 14th century was discovered The coin reportedly belongs to the Kongu Chera dynasty
MADURAI: A few weeks ago near Palani a historical coin, which is dated back to the 14th century was discovered. The coin reportedly belongs to the Kongu Chera dynasty. The coin, which is unevenly circular was handed over to the archaeologist V Narayanamoorthy and numismatic Sukumar Bose by some boys who had found it while playing near Shanmuganathi on the Palani – Coimbatore route.
The coin, measures to be about 2 cm in diameter, it is made of copper and weighs 3.200g. It has the symbols of the Kongu Chera dynasty which comprises of a bow, a palm tree and an elephant on the left side of the coin and a burning lamp inscribed on the right, with eight pellets on the other side of the border.The back of the coin has a altar with two swords crossed, lamps on both sides and nine pellets along the border.
Kongu Cheras were those who extended their dynasty to Kodungallur and ruled the empire from there. Narayanamoorthy said that the Kongu Cheras were a mixture of the Chera, Chola, Pandya and Ay Velir bloodlines.
He said that they had deciphered the coin which belongs to the 14th century as Kongu Chera king Ravi Varma Kulasekhara Perumal had ruled this region with Kodungallur as the capital during that time. The palmyra tree and bow are common in Kongu Chera coins, but coins with the elephant engraved on it are rare, he added.