Mangalore: Video clip of drunk traffic cop goes viral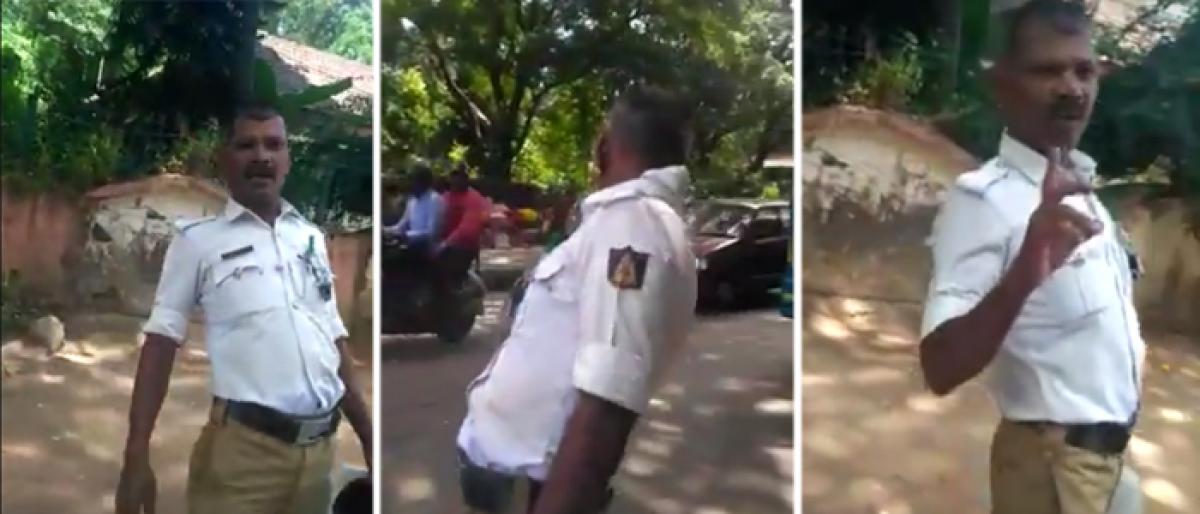 Highlights
On Wednesday an inebriated traffic cop in auniform was brought to safety by public, near KSRTC bus stand, Bejai The cop has been identified as Ashok Gowda from Mangaluru West Traffic police station
MANGALORE: On Wednesday an inebriated traffic cop in a uniform was brought to safety by public, near KSRTC bus stand, Bejai. The cop has been identified as Ashok Gowda from Mangaluru West Traffic police station.
A video clip related to this incident has gone viral on the internet. In the video, Gowda is seen leaning on a person helplessly without being able to bear himself. A group of people then took him towards one side of the road even as motorists stop their vehicles abruptly to witness the scene. Some sources said he was off duty, however, still in uniform.
Manjunath Shetty, ACP, Traffic, told a source that Gowda was taken for medical examination and it seemed that he was indeed inebriated. Shetty said Gowda was an alcoholic and had recently resumed duty after a 100-days leave.
The ACP said that the issue will be taken up with the city police chief and necessary action will be taken.