Fall out of India-Pak FM meet bad news for J-K: Mehbooba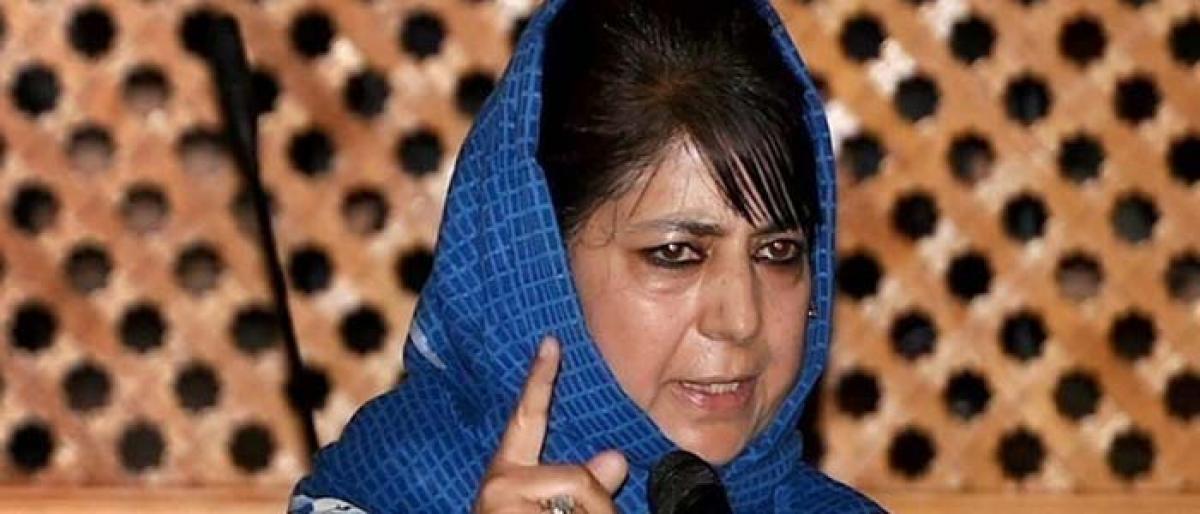 Highlights
Former Jammu and Kashmir Chief Minister Mehbooba Mufti on Friday said that the Centres decision to call off the foreign ministers meeting between India and Pakistan is bad news for the state
Former Jammu and Kashmir Chief Minister Mehbooba Mufti on Friday said that the Centre's decision to call off the foreign ministers meeting between India and Pakistan is "bad news" for the state.
"Calling off meeting between India and Pakistan's Foreign Ministers is bad news for Jammu and Kashmir. Both countries owe it to people of state and country to carry on dialogue rather than talking through media. Inspite of a historic mandate, it is media and not NDA leadership that is setting the agenda," Mufti tweeted.
The meeting between External Affairs Minister Sushma Swaraj and Pakistan Foreign Minister Shah Mehmood Qureshi was scheduled to be held on the sidelines of the United Nations General Assembly in New York at the request of the Pakistan Prime Minister Imran Khan.
However, back to back incidents of increased violence in the state and killing of security personnel has put off India from engaging with Pakistan government, with the Ministry of External Affairs (MEA) saying that behind Pakistan's proposal for talks to make a fresh beginning, its evil agenda stands exposed and the true face of the new Pakistan Prime Minister has been revealed.