Jharkhand: Ayushman Bharat scheme will cover 57 lakh families, says CM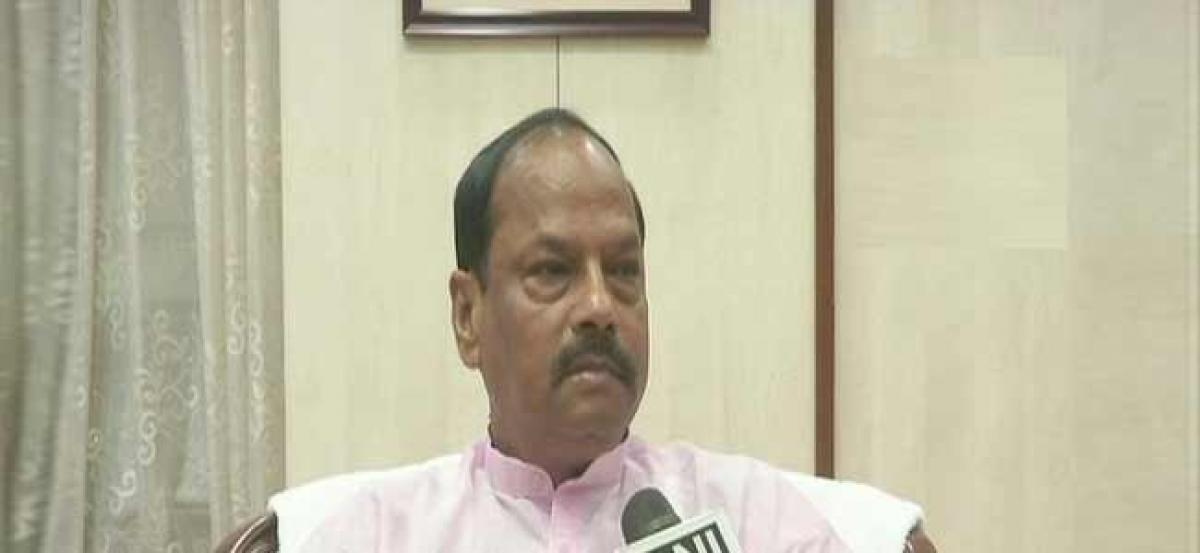 Highlights
Jharkhand Chief Minister Raghubar DasRaghubar Das on Saturday said that the Ayushman Bharat scheme or the Pradhan Mantri Jan Arogya Yojna PMJAY will benefit about 57 lakh families in the statev
Ranchi (Jharkhand) : Jharkhand Chief Minister Raghubar Das">Raghubar Das on Saturday said that the Ayushman Bharat scheme or the Pradhan Mantri Jan Arogya Yojna (PMJAY) will benefit about 57 lakh families in the state.
Talking to ANI, Das said, "It is our good fortune that Ayushman Bharat is being launched from Jharkhand. I congratulate Prime Minister Narendra Modi for this. In the state, 57 lakh families will be covered under this scheme. All arrangements have been made."
He added that 106 private hospitals and 217 government-run clinics have been listed under the scheme, where people can avail medical facilities.
Stressing more on the scheme, Das elucidated, "As per the scheme, there will be a medical coordinator in every hospital. As many as 246 medical coordinators have been trained to date. The Ayushman Bharat scheme will be entirely cashless and digital, and there will be no chances of any malpractices and corruption. The scheme will cover 85 per cent of the population."
On Sunday, Prime Minister Modi will be launching the Ayushman Bharat initiative, the world's largest digital and cashless healthcare scheme in Ranchi.
The aspirational scheme of the Centre is aimed at providing health assurance worth Rs. 5 lakh per year to over 10 crore families across the country.
After the inauguration of the scheme, Prime Minister Modi will be visiting an exhibition on the Pradhan Mantri Jan Arogya Yojna. He will also witness a demonstration of activities such as beneficiary identification and e-card creation.