Sunshine in Punjab, Haryana after 3 days of rain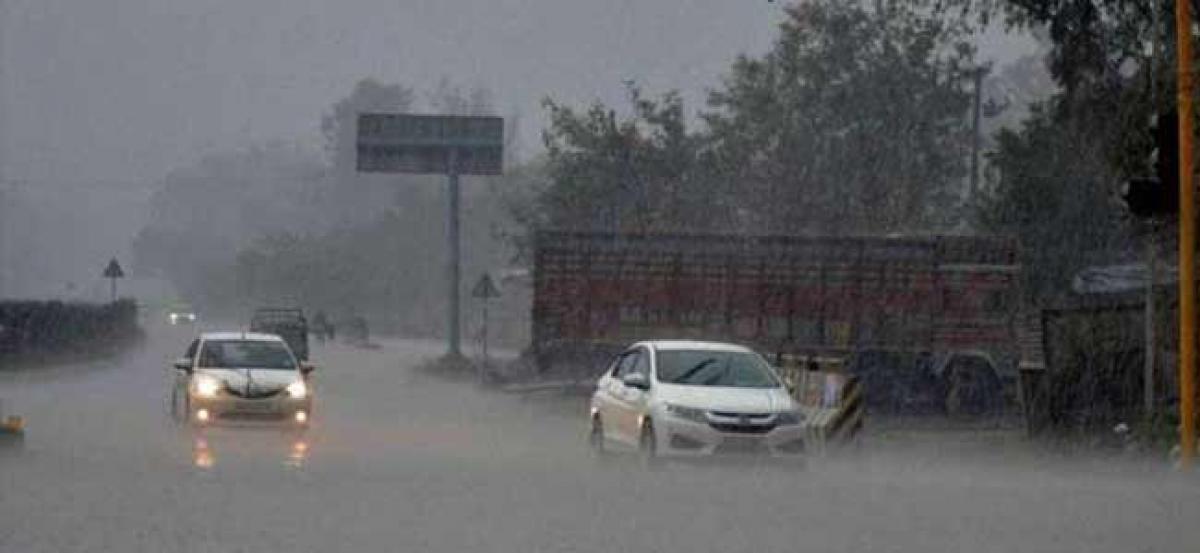 Highlights
Giving a break to three days of continuous rainfall, sunshine greeted people in most parts of Punjab and Haryana on TuesdayThe skies cleared at most places even though cloud cover could be seen
Chandigarh: Giving a break to three days of continuous rainfall, sunshine greeted people in most parts of Punjab and Haryana on Tuesday.
The skies cleared at most places even though cloud cover could be seen.
Three days of heavy rainfall in Punjab and Haryana affected normal life in both the states with a number of areas getting water-logged, roads caving in and the threat of flooding in low-lying areas.
Five deaths were reported from the states due to the rains.
The Punjab government has ordered the closure of schools and colleges on Tuesday due to the conditions created by the adverse weather.
It has sounded a red alert in several districts that fall in the down-stream of rivers Sutlej, Beas and Ravi following heavy rainfall in the catchment areas of these rivers in neighbouring Himachal Pradesh.
The water level in the Pong and Bhakra Dams was being monitored by the authorities as it was close to the danger mark. Officials said that water could be released from the Pong Dam, located in Himachal Pradesh, on Tuesday.
In Haryana, the authorities released water from the Hathnikund barrage in Yamunanagar district due to heavy inflow in the Yamuna river from neighbouring hill state of Uttarakhand.
The water is likely to reach downstream in Panipat and other districts in the next 24-48 hours. The water will then flow towards Delhi.
Owing to the rainfall, the maximum temperatures at most places fell by 8 to 11 degrees Celsius.
Chandigarh recorded a high of 23 degrees on Sunday.
The worries of farmers have increased as the standing paddy and cotton crops in agrarian states Punjab and Haryana has been damaged at a number of places.
The paddy crop in both states was ready for harvest and procurement is to officially begin on October 1.