TV show to tell Kalam's life story ahead of his 87th birth anniversary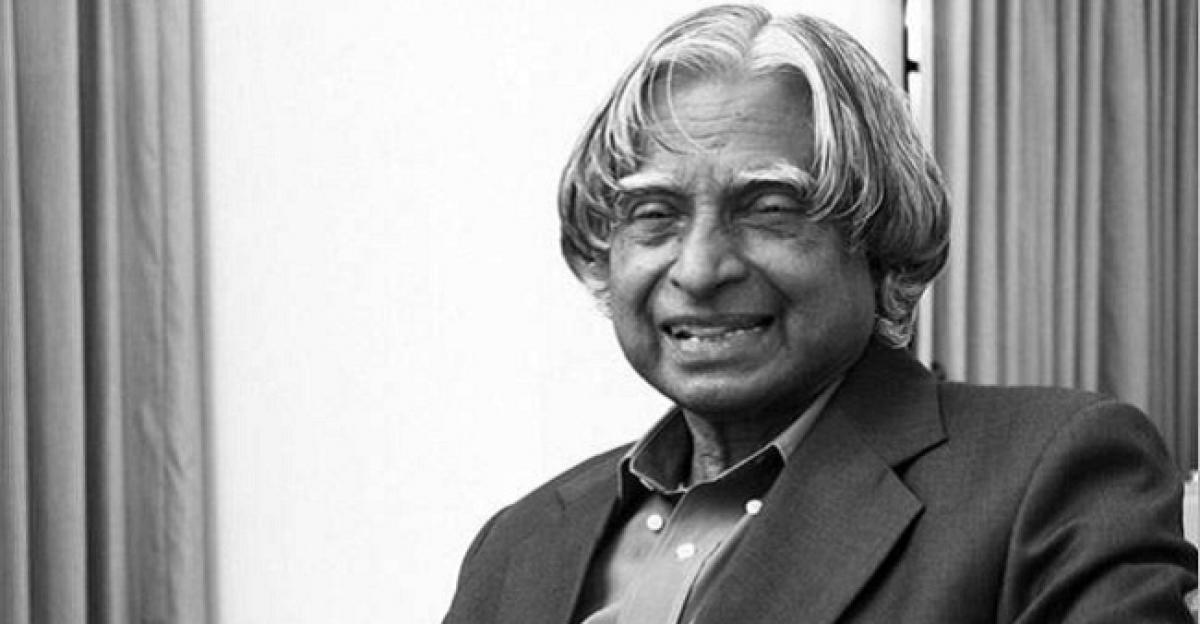 Highlights
A week before late President APJ Abdul Kalams 87th birth anniversary, which falls on October 15, National Geographic will delve deep into the life history of the icon to decipher the story behind his success, with the ongoing Mega Icons series
A week before late President A.P.J. Abdul Kalams 87th birth anniversary, which falls on October 15, National Geographic will delve deep into the life history of the icon to decipher the story behind his success, with the ongoing "Mega Icons" series.
In the October 8 episode of the series, rare facets of Kalam's life will be played out.
It will narrate some significant events of India's Missile Man's life and will give a scientific breakdown of how these events turned him into a giant the nation reveres. Out of these, how he looked at failures and handled them, is something to be inspired from, said a statement from the channel.
Becoming a fighter pilot was his "dearest dream". After graduating from MIT in 1958, he applied to fly fighter aircrafts for a young Indian Air Force. However, he did not get through. He was ranked ninth when only eight slots were available in the Indian Air Force. This was not the only failure that he faced.
Little did he know, the rockets that were supposed to put Indian Satellites into space, would be his biggest failure as a scientist.
In a footage to be played as part of the show, Kalam says on the failure of SLV 3 Satellite Launch Vehicle: "1979... SLV 3 Satellite Launch Vehicle. I was the project director, mission director. My mission is to put the satellite in the orbit. Thousands of people work nearly 10 years. I reach the Launchpad, counter was going on. Computer put a hold, don't launch it. I'm the mission director. I have to take a decision.
"The problem is there is a leakage in a system. Finally I took a decision, I bypassed the computer and I launched the system. This fellow went. First stage worked in a 4 stage rocket. Second stage got mad, it went into spin. Instead of putting the satellite in orbit, it put it in the Bay of Bengal."
This failure could have been his ultimate defeat, but perhaps his roots in Rameswaram had taught him otherwise.
In the series, it is seen that how he always showed everyone how to learn from each and every failure. One year after the first launch crashed into the Bay of Bengal, the second SLV-3 rose like a phoenix out of the ashes.
Kalam, Project Director in the Indian Space Research Organisation, sent the SLV to space with its satellite, Rohini. India now was a spacefaring nation with an indigenous launch vehicle.