No One Can Stop us From Erecting Statue of 'Ram Lalla', Says UP Deputy CM Keshav Prasad Maurya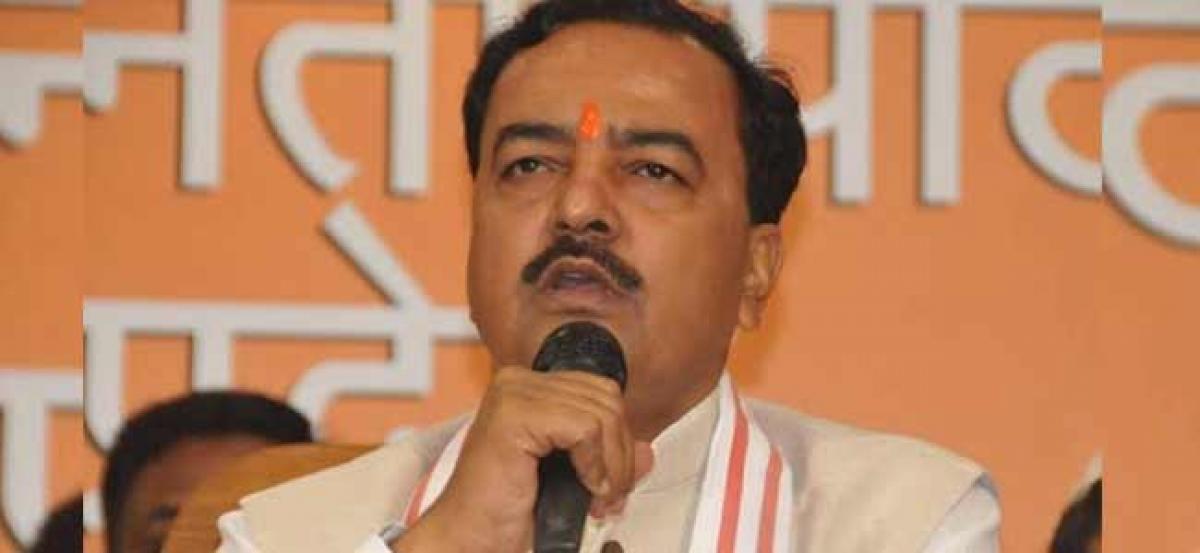 Highlights
Deputy Chief Minister of Uttar Pradesh Keshav Prasad Maurya on Saturday claimed that nobody can stop the state government from erecting a statue of Lord Ram in Ayodhya
ADVERTISEMENT
Lucknow: Deputy Chief Minister of Uttar Pradesh Keshav Prasad Maurya on Saturday claimed that nobody can stop the state government from erecting a statue of Lord Ram in Ayodhya. He further added that the city belongs to Lord Ram and nothing in the name of Babar will be built there. Maurya's comments have come amidst some reports that Chief Minister Yogi Adityanath is likely to announce a 151-metre tall statue of Lord Ram on the banks of Sarayu in Ayodhya.
Speaking to ANI the minister said, "Since the Ram Mandir matter is sub judice before the apex court, we cannot do anything there. But there is nobody who can stop us from erecting a statue of Lord Ram in Ayodhya. If at all someone tries to stop us then we will see. Ayodhya belongs to Shri Ram. Nobody can stop us from developing Ayodhya." Ram Statue in Ayodhya: Yogi Adityanath May Make Announcement on Diwali.
Substantiating his argument, Maurya said, "The Ram Temple will be constructed in Ayodhya. Right now we cannot tell the date, as the matter is before the court. But, what we can assure now is that nobody will be able to make anything in Ayodhya in the name of Babar."
Union Home Minister Rajnath Singh, who is currently in Varanasi, told reporters, "It is natural that all of us will be happy if the Ram Temple is constructed." On Friday, Uttar Pradesh's Bharatiya Janata Party chief Mahendra Nath Pandey claimed that the state's Chief Minister Yogi Adityanath has a plan for the Ayodhya issue and the same would be revealed around Diwali. On October 29, the Supreme Court adjourned the Ayodhya title suit till next year to fix a date for the hearing. The court was hearing the matter which challenged the 2010 ruling of the Allahabad High Court which divided the disputed land into three parts.