Where Buddhism thrived once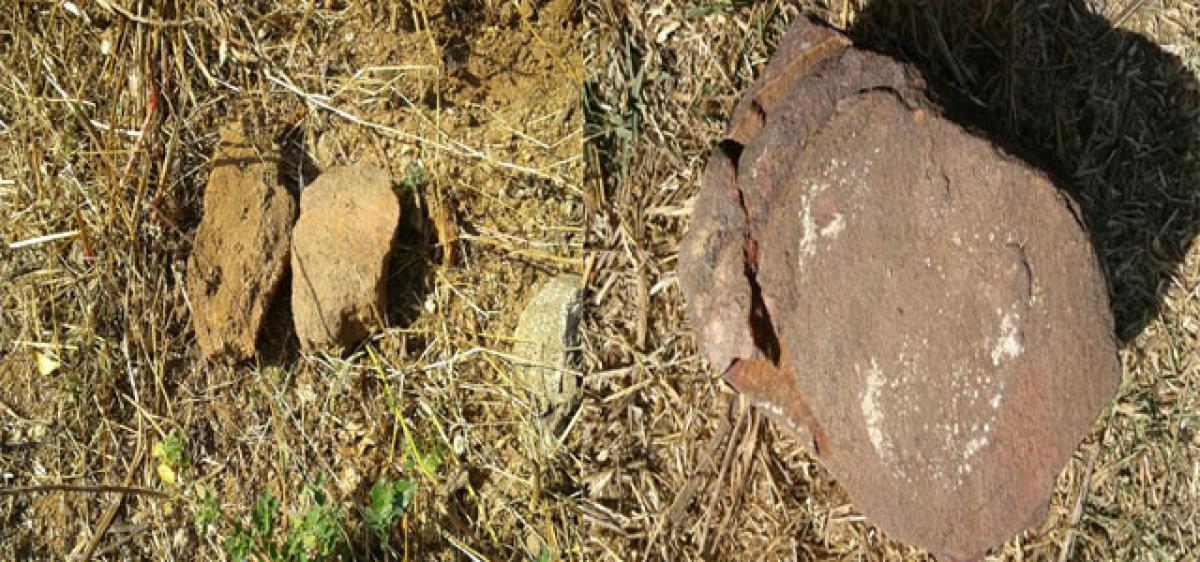 Highlights
Over a period of time, it became Badankurti. In fact, ancient name of Badankurti is Andakaratta.According to legend, Lord Buddha appeared before...
Badankurti: The historic Buddhist site in the village has more than 2500-year-old history. In fact, the village derived its name Badankurti from Bavapurkurdhu.
Over a period of time, it became Badankurti. In fact, ancient name of Badankurti is Andakaratta.According to legend, Lord Buddha appeared before Bavari, a Buddhist monk who was 40 years elder to Buddha and lived more than 120 years, and urged him to spread Buddhism all over the world.
Buddha appeared before Bavari, when the latter was being appraised of Buddhist philosophy and dharmas by a direct disciple of Buddha Pingia.
Earlier, Pingia and 15 other disciples of Bavari were sent to Lord Budhdha in 485 BC to receive education. Bavari had over 500 students whom he had taught the Vedas and the Upanishads. Bavari sent 16 of his disciple to Lord Buddha for education.
The fourth century Buddhist monk Buddhagosha wrote a commentary titled Paramatthajotika to Buddhist scripture Sutta Nipata. Sutta Nipata documented the legend.
Badankurti is in Khanapur mandal of Nirmal district. River Godavari gets divided into two at the village rendering the village as a picturesque island with greenery and natural beauty. On one side there is a dense forest and on the other running brooks presenting a visual splendor.
Buddhist monks from Sri Lanka,Thailand and Bangladesh are frequent visitors to the village. Speaking about how Buddhism thrived in the area, village revenue officer Purnamma said that information on how Buddhism thrived should be disseminated for the benefit of posterity.
There are several tell-tale signs in the region indicating that the village was once a famous Buddhist site. Bavari's disciples spread Buddhism from here to Nelakondapalli, Nagarjunasagar, Dhoolikatta, Kotilingala and so on.
Monks from these places travelled as far as Bangladesh, China, Thailand and Nepal to spread Budhdhism. Evidence of building a stupa here on the relics of Lord Buddha after His Mahaparinirvana was found in the village.
Evidence of underground water bodies were found when Dattatreya temple area was dug for construction of a flag post (Dhwaja Sthambha). Other Buddhist signs were discovered in the area. A huge steps well was found in the region.
Buddhist Aramas were also discovered. Huge bricks measuring 18 inches by 9 inches were discovered during the excavations. The Brahmi inscription incorporated information about Buddhism.
Several villages appeared in the name of Bavari's disciples. Some of them are Kondanna Ghat, named after the disciple Kondanna, located in dense forest and Mogalipeta after the disciple Mogalraju.
Tourism official Shyam Sundar said that there were many Buddhist historic sites. The officials are evolving plans to develop the region as a prominent Buddhist center.
The people of the village have been appealing to the state government to groom the village as a famous centre besides developing it as a historic site.
Subscribed Failed...
Subscribed Successfully...