Not end of road, despite China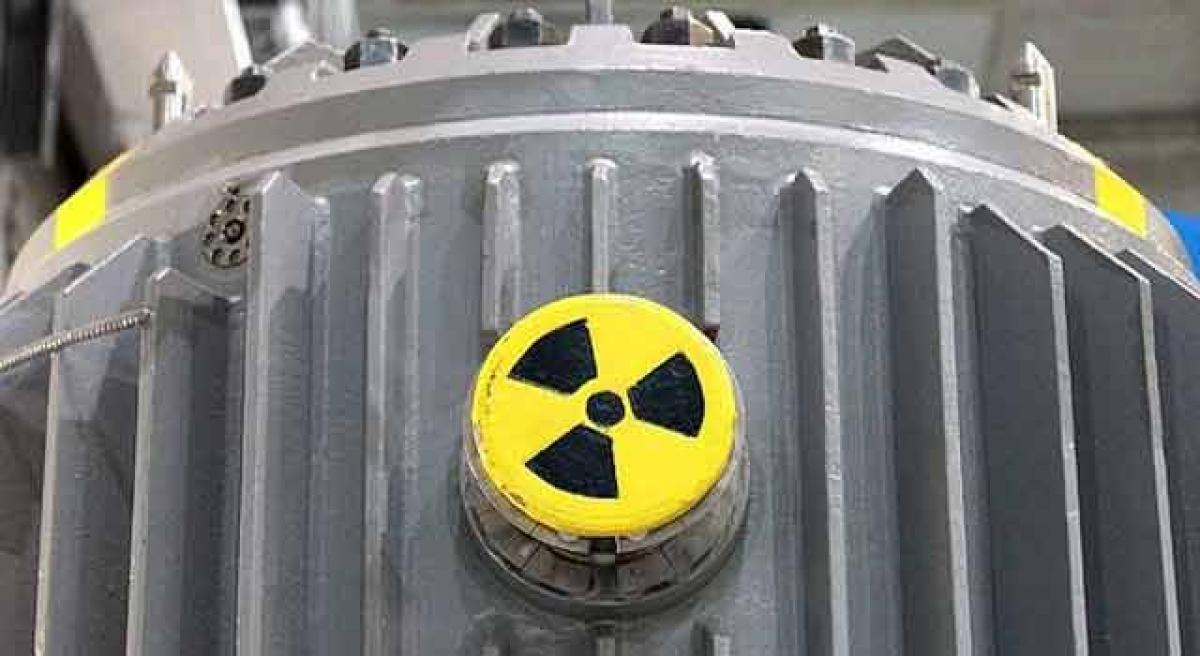 Highlights
China's announcement that it intends opposing India's membership of the Nuclear Suppliers Group (NSG) unless it agrees to sign the Non-Proliferation...
China's announcement that it intends opposing India's membership of the Nuclear Suppliers Group (NSG) unless it agrees to sign the Non-Proliferation Treaty (NPT) is a rude shock as it comes just a month ahead of the NSG's annual plenary session.
For the past year, India had made the NSG admission a focus of its international outreach, though its membership has been a goal since the 2008 Indo-US civil nuclear agreement.
To achieve this, New Delhi made a deliberate reach out to many NSG members, including Ireland and Sweden, members of the pro-disarmament group New Agenda Coalition who have traditionally opposed India's admission. The NSG Chairperson Rafael Grossi's visit to New Delhi in October 2015 wherein he spoke of taking the request forward was seen as a positive sign.
Undeniably, China's behavior can be analysed as a combination of its fraught relations with India along with its desire to be Pakistan's "all-weather friend" and not disadvantaged it. Consequently, Beijing has cleverly linked New Delhi's membership with Islamabad's entry to this elite club.
Also, bruised by New Delhi's successful diplomacy which recently stalled US sale of F-16 fighter planes to it, Pakistan found an opportunity to hit back whereby it coordinated with China to block India from its membership.
Benefits that would accrue to India
It can tap global nuclear energy market, source high-end technologies
It can sell its abundant thorium, thereby facilitating nuclear trade
As a nuclear-capable nation, it can pursue a permanent seat in the UN Security Council This can lead to Indo-Japan and
India-Australia civil nuke deals
India can influence NSG against Pakistan's nuclear programme
Membership would be a boon for a power-hungry nation like India
It can help India balance geopolitics with a strategic rival China which has an upper hand in manipulating the geo-politics of Asia
For a greater role in the continent, India needs to be on major international platforms
Obviously, China's position is aimed at keeping India out of the NSG if Pakistan cannot be a member of it. However, in doing so, Beijing ignores Islamabad's well-known proliferation record. In fact, the Chinese intervention which equates India with Pakistan has complicated the scenario further.
Defending its move to block India's entry into the NSG, China even claimed that several members of the 48-nation bloc shared its view that signing the NPT was an "important" standard for NSG's expansion and it was the cornerstone for safeguarding the international nuclear non-proliferation regime.
Notably, India, Pakistan, Israel and South Sudan are the four UN member states which are outside the NPT's ambit. While India has rejected China's contention that it must sign the NPT to get NSG membership, since France was included without signing it, Beijing's insistence on NPT's signing exposes its double standards.
Indeed, if Beijing was serious about stopping non-proliferation in the world, it would have never pushed Pakistan's case, which in the past has been accused of nuclear smuggling and passing nuclear technology to Iran and other countries clandestinely.
Besides, China continues its own civil nuclear technology collaboration with Pakistan, building many nuclear plants including a new 1100 mw plant in Karachi with US $ 6.5 billion assistance which drew criticism from NSG members. Clearly, a question of international ethics.
Moreover, another issue is whether non-NSG member Pakistan should be allowed to hijack its deliberations which purportedly should be an internal matter among the members.
However, US has reiterated its support for India's NSG's membership while China and Pakistan have joined hands to oppose it. The position of Washington is apparent as during his India visit in January last year, President Obama reaffirmed that New Delhi had met the missile technology control regime requirements and was ready for NSG membership.
Earlier, India got an exemption from the NSG for nuclear imports in 2008, following its civil nuclear deal with US, despite not being a NPT signatory. The 2008 exemption was the outcome of unqualified lobbying on New Delhi's behalf by the then Bush Administration.
Remember, then several Western countries were opposed to the exemption, but today, prominent countries like Russia, Germany, UK and Australia are openly backing the bid, notwithstanding India is not a NPT signatory, a key criterion for NSG membership. These countries back New Delhi on the basis of its non-proliferation record as also the India-US civil nuclear accord.
Notably, the intricacies in the case often raise the issue of benefits which would accrue to India from being associated with this group. One, the NSG membership would help India's nuclear energy programme and allow it to tap the global market by accessing nuke energy resources, high-end technologies from various countries and sell its abundant thorium, thereby facilitating nuclear trade.
Two, it would increase India's stronghold as a nuclear capable nation besides strengthening its position among other contenders for a permanent seat in the UN Security Council.
Three, it could also lead to a future scenario wherein an Indo-Japan and India-Australia civil nuke deals could materialize. Additionally, India would get to play a role in the decision-making process of this global body; address some of its concern especially vis-à-vis Pakistan's nuclear programme besides promoting its own interests. Four, the membership would be a boon for a power hungry India which houses a huge population but has limited resources at its disposal.
Five, being a member of NSG would enable India to balance power with strategic rival China which presently has an upper hand in manipulating the geo-politics of Asia. For India's rise in the Continent, New Delhi needs to play an important role at international platforms.
Undoubtedly, India's NSG membership has its share of credible benefits as well as stumbling blocks, both domestically and internationally. Firstly, New Delhi has to reckon with the possibility that NSG members could object to an "India-specific" ruling, whereby other non-NPT countries, including Pakistan and Israel, might also benefit from any flexibility shown to India.
Second, there is a possibility that India could receive a "second class" membership and not be considered a "nuclear weapons state" by the NSG. Last, and most important, membership of this body which was set-up specifically in response to India's nuclear test in 1974, might eventually require New Delhi to curtail its nuclear weapons programme.
This was underscored by US President Obama after the Nuclear Security Summit, wherein he asserted that India and Pakistan's nuclear arsenals are taking them in the "wrong direction".
Pertinently, if India aims to be part of the elite NSG club, it must have a realistic idea of what the fee for full membership is. The government must begin an internal debate to appraise its own position on the NSG membership and resort to a cost-benefit analysis to figure out how far it is willing to go to secure it.
True, the Foreign Secretary has reportedly sought a more forceful American intervention on India's behalf; President Mukherjee too is likely to raise this issue during his Beijing visit next week.
Hence, this is not the end of the road for India's NSG ambitions. Certainly, it is a signal that more persuasive diplomacy is needed to bring around naysayers such as China from blocking New Delhi's bid as was done to bring it on board to get India the NSG waiver in 2008. Possibly, NSG's operation by consensus could add to the benefits on the Indian side.
INDIA'S NSG MEMBERSHIP CAMPAIGN
What is NSG?
The Nuclear Suppliers Group (NSG) is a multinational body concerned with reducing nuclear proliferation by controlling the export and re-transfer of nuclear materials. A supplier authorises a transfer only when satisfied that the transfer would not contribute to the proliferation of nuclear weapons
What is NPT?
The Nuclear Nonproliferation Treaty (NPT) seeks to inhibit the spread of nuclear weapons. Its 190 member-nations are classified in two categories: nuclear-weapon states (NWS) —US, Russia, China, France, and the UK—and non-nuclear-weapon states (NNWS). Under the treaty, the five NWS commit to pursue general and complete disarmament, while the NNWS agree to forgo developing or acquiring nuclear weapons
By:Amrita Banerjee
Subscribed Failed...
Subscribed Successfully...