Rajya Sabha seats on sale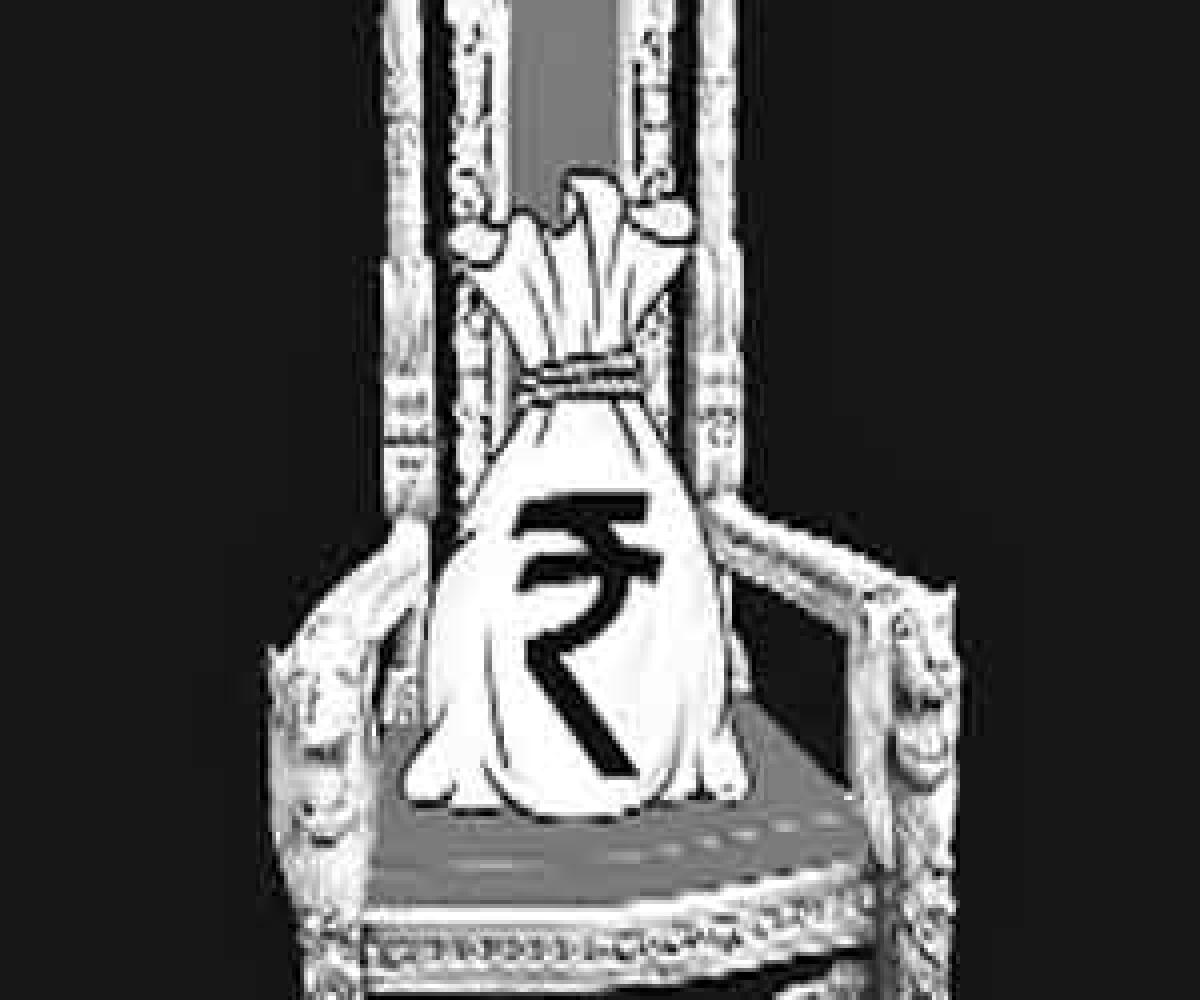 Highlights
A major TV sting operation has exposed the degeneration of electoral practices in the Rajya Sabha biennial polls held recently. Shockingly, some...
A major TV sting operation has exposed the degeneration of electoral practices in the Rajya Sabha biennial polls held recently. Shockingly, some Karnataka MLAs and leaders of parties were caught negotiating rates exceeding Rs 5 crore as the price for their support for a particular candidate. This is not all. Some independent MLAs were hosted at a luxury hotel in Mumbai by a party as a price for their votes and to prevent poaching by rivals.
Besides, prior to this shameful episode, widespread seizure of cash and thousands of complaints of cash distribution to voters led to the postponement of polling in two constituencies – Thanjavur and Aravakurichi – in last month's Tamil Nadu Assembly elections.
In fact, a huge sum of Rs 6.75 crore was seized in the Aravakurichi constituency by the Election Commission. After examination of the situation, the Commission concluded that the "seized monies and gift items were meant for distribution to electors as illegal inducements to them."
Polling was then rescheduled for May 23 with the hope that the vitiating effect of money power would lose its intensity and a more congenial atmosphere for free and fair elections would emerge.
Unfortunately, postponement of the election did not help cleaning the electoral environment. Bribing voters continued as was evident by seizure of Rs 5.72 lakh again on May 18 in Aravakurichi. The Election Commission again surmised that conducting elections in such a vitiated atmosphere would severely jeopardise the aim of conducting free and fair elections. This resulted in a second postponement to June 13.
Rued the Commission "Money distribution has become entrenched in the political culture here". Surprisingly, the two main contenders to power in Tamil Nadu, the AIADMK and the DMK insisted on immediate election for reasons best known to them. The Governor also recommended elections be held before June 1.
Notably, distribution of cash and gifts is normally a last-minute effort to gather votes in elections. Obviously, recipients are not likely to be bound to the bribe givers forever. There is also competition among principal contestants as it is a proven strategy to increase polling percentage as also to influence voting choice.
The focus is normally limited to reachable individuals and families rather than on entire neighbourhoods and districts. Still, it is a highly expensive strategy of vote mobilisation compared to other methods like advertisement in mass media and door to door campaign and can be adopted only by 'crorepati candidates' or with the backing of 'crorepatis'.
This goes well with promises of freebies which are also a form of inducements for voting in favour of a party/candidate but not banned as illegal. Undoubtedly, vote buying makes legislative politics less policy-oriented and increases the power of parties, wherein ideologies, policies, and programmes become insignificant before hard cash.
Whether it is the lower or upper house membership, the role of money power in getting admission is an open secret. This power comes into play from the stage of getting the nomination to counting of votes.
There is also another form of electoral bribery known as 'negative vote buying', that is, paying people to stay away from the polls. Known as 'buying abstention', it is highly suitable for application within the legislatures.
Notably, in the course of over six decades of practice in elections since Independence, a new and novel link between candidates, parties and voters is developed with money ties. In this political game, logically considered, common voters are always receivers of bribes and the candidates as givers whereas parties and their leaders are givers to voters
Pertinently, vote buying, literally an economic exchange, has become a common phenomenon in many emerging democracies. Before the days of secret ballot, it flourished everywhere. Material inducements are both in the form of cash and kind.
It is traced to the ancient Roman Republic; seen in England in the practice of 'treating voters' by candidates to food and drink in the 1660s and in the birth of US democracy. The term 'vote buying' has its French, Spanish, and German equivalents used in scholarly works indicating its presence. Today, it is a worldwide phenomenon manifested in exchange of money, goods or services for votes. Thailand and Taiwan even promoted a 'pucca' system of intermediaries to carry on the operation.
Close surveillance of voters and vote givers are reported in Australia, Philippines and Russia. In Peru and Mexico, researchers have found that access to social programmes served as cash incentive. Yet, vote buying is universally condemned as an illegal practice of vote mobilisation.
True, unlawful cash flow is effective at getting people to the polls and thus increases the percentage of votes polled whether they vote for the bribe giver or not. But, it subverts the meaning of elections as instruments of collective decision-making as it tends to replace the scope for deliberation over public policies with narrow calculations of individual benefit. Consequently, democratic politics will become a slave of money power with less and less concern for genuine public interest.
Undeniably, today, Rajya Sabha seats are extremely valuable for the ruling BJP as well as the Opposition Congress as also for all small parties. Indeed, despite a huge majority in the Lok Sabha, the BJP is finding it difficult to pass several legislations as Opposition MPs are more keen on playing Party politics in and outside Parliament and in the 'well' than their legislative functions.
Thus, sale of seats brings into Parliament people who can and are willing to use money power and ignore good leaders who cannot pay the price.
Do we need a non-functioning Rajya Sabha to obstruct law-making and encourage political corruption? People must act here and now. Importantly, anti-vote buying movements have already emerged in several countries. Thailand has initiated Constitutional reforms to check 'political cronyism'. In Argentina, Brazil and the Philippines there is a realisation that the poor are targeted in this political trade resulting in the quality of representatives declining.
Money power is likely to be patronised by black marketers and criminals directly or indirectly and thus intensifies criminalisation of politics. This will result in lawlessness inside and outside Parliament. However, efficient vote buying requires an efficient organisation, a dependable network, trusted managers and middlemen along-with loyal field workers.
Alas, Indian players are not adept in handling this job and have landed in clumsy dealings openly. Besides, civic education is of no use in preventing poor voters struggling for even basic amenities from accepting ready money and the rich know the way to hide ill-gotten wealth.
Voter compliance with the terms of this trade is not certain. The secret ballot system is working fairly well in India and therefore voter non- compliance in the trade cannot be easily detected in general elections. We may reasonably hope that this will teach a lesson to vote buyers in the long run.
Perhaps India may take cue from countries which vigorously prosecute law breakers to combat trading in votes. Law and Moral Code of Conduct prohibit corrupt practices in elections. Implementation must follow.
By:Dr S Saraswathi
Subscribed Failed...
Subscribed Successfully...