IS lying in wait at India's doors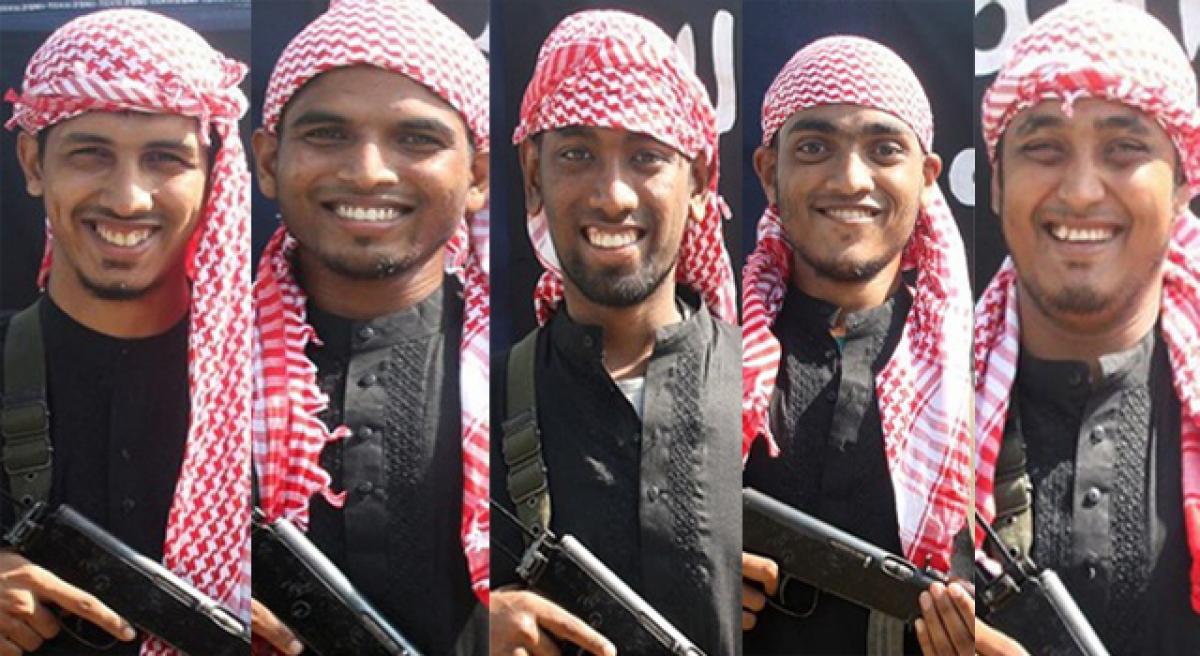 Highlights
Terror-related violence is on the rise – Paris, Brussels, Kabul, Istanbul and now Dhaka, next-door. More are being officially announced with likely...
Terror-related violence is on the rise – Paris, Brussels, Kabul, Istanbul and now Dhaka, next-door. More are being officially announced with likely targets across Asia, America and Europe. The only element of anticipation and surprise is when and where.
The targets may not be military or the government. They have been 'soft' places like airports, market places, restaurants, shrines of religious minorities, public parks and schools. Unarmed men, women and children are the unsuspecting victims. Forget morality, ethics and most importantly, teachings of the faith in whose names the violence is unleashed.
Give it any label – Al Qaida and Islamic State or their South Asian versions/affiliates like Pakistan-based Lashkar-e-Toyaba and Jaish-e-Mohammed, Indian Mujahideen or Bangladesh's Jama'atul Mujahideen Bangladesh (JMB) and Ansar-ul-Islam – the stark reality is that whoever masterminds them, they are carried out locally, by local boys, with local support. Except Pakistan, others have been spared the armed presence of Arabs and Central Asians of different nationalities.
The other reality is to deny this reality. Governments across South Asia deny the presence of the IS or Al Qaida, as a tactic not to externalise the threat and also to hide their own incompetence. The militant groups in Pakistan and the Taliban, their guests from Afghanistan, are sharply divided between these two transnational groups. However, their governments find it expedient to allege "foreign hand," which is also a stick to beat the local political opposition with.
In India, this works somewhat differently. Asaduddin Owaisi has said that he condemns terrorism, but he will 'protect' the Muslim youths who have been detained on suspicion of engaging in terrorism or having links with terror outfits, both domestic and international.
This is politics, if you please, to woo his young constituency. But it is also an indicator of the police failure in very many cases across the country to produce concrete evidence to hold the boys, interrogate and investigate them effectively enough to get them convicted.
Many egg-on-the-face stories have emerged of youths being let off by the court for want of evidence. Released from detention months or even years after being called 'militants' and 'terrorists,' these youths have complained of difficulties in picking up threads of life and regaining the family's respect.
This is not to condemn the police that are expected to protect lives of the people. Suspicion can be enough reason to detain someone before the terror act is committed. This is, after all, a cat and the mouse game and the one who strikes first gains.
But the police need to improve their intelligence, both human (hum-int) and the one that employs hi-tch (tech-int). Their system has got to be effective. That requires better training and coordination, resilience and readiness to take risk, something easier said than done.
This system works as part of the larger polity. This is true of any society. However, following the latest round (one hesitates to call it 'latest' as more violence could occur before this is printed), Bangladesh is the immediate example worth looking at. Its Inspector General of Police AKM Shahidul Hoque has confirmed that all the attackers of Holey Artisan café in Dhaka's posh downtown enclave Gulshan who killed 20 hostages were Bangladeshi citizens.
This should come as no surprise. Over 8,000 Bangladeshi youths are said to have returned home from Afghanistan and Pakistan after being trained in terror camps there. They have strengthened the JMB and other militant bodies that are up in arms against the government.
This, again, is not new or sudden. In early 1990s, after Afghanistan's war against the erstwhile Soviet Union ended, the Bangladeshi mujahideen returned home with a zeal to make their country a truly Islamic nation. They have confronted successive governments of Begum Khaleda Zia (1991-96 and 2001-2006) and of the current premier, Sheikh Hasina during 1996-2001 and since 2009.
Driven by personal rivalry, though, the difference in approach to militancy between the two PMs, representing rival political legacies, is sharp. Zia, in alliance with the Islamists condoned militant groups and remained in denial mode for long till Western pressures forced her to act. By contrast, Hasina has pursued them to protect the religious minorities and on the ground because she is herself their target. Three assassination attempts have been on her in the past.
Her efforts in tackling extremism and militancy have been commended by the United States and India. A decade ago, Bangladesh was gripped by fundamentalist violence, but over the years, she has taken stern action. It has not been easy for Hasina who is careful to stay within the ambit in an Islamic polity.
Thus, constitutionally, Bangladesh is an Islamic Republic, something she inherited and cannot shake off, but also a secular nation. These complexities apart, Bangladesh's governance is dysfunctional, divided on and influenced by political lines. Hasina's achievements on countering this militancy have been limited. Under her watch, writer Taslima Nasreen was forced into exile and remains her strident critic. In the wake of Gulshan terror attack, she is critical of Hasina.
Militancy in the name of Islam has been on the rise again as a counter to Hasina's drive against them. Several groups, most of them affiliates of militant and Islamist charity outfits operating from West Asia have been acting to cushion a vocal and violent domestic opposition to the trial of "war criminals." These are leaders of Islamist militant outfits who targeted unarmed civilians during the 1971 struggle against Pakistan.
The tribunals constituted by the Hasina Government have convicted these leaders who belong to the Jamaat-e-Islami Bangladesh and Zia's Bangladesh Nationalist Party. Six leaders have been hanged following their convictions.
By: Mahendra Ved
Subscribed Failed...
Subscribed Successfully...