Scam info can't be denied in name of right to privacy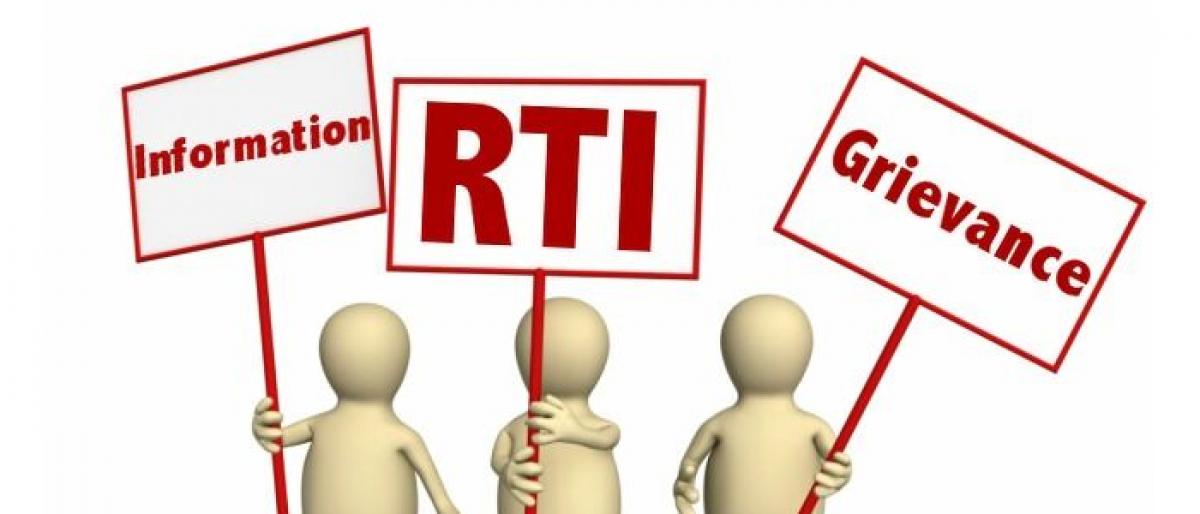 Highlights
This case reveals how iron curtains around information about corruption of public servants in public authority, under 'privacy' clause, are...
This case reveals how iron curtains around information about corruption of public servants in public authority, under 'privacy' clause, are flourishing under the RTI regime. It is just one of millions of cases where the corruption-related information is denied by misinterpreting the privacy clause in RTI Act. If a postal officer commits fraud and the affected party asks for information, can that be denied? Is it his personal affair? Is bribery a family matter?
Thiruveedhula Audisheshaiah took five Kisan Vikas Patra Bonds No.s 09CD 563116 (5 Nos) by investing Rs 50,000.00 on 03.02.2003 at Vidalur Post Office, Vidaluru mandal, Nellore district of Andhra Pradesh. Bonds were withdrawn on 27th, 29th, 30th June 2007 and 2nd July 2007 with forged signatures. His wife approached the Commission,informing that her husband died due to ill-health in a Mumbai hospital on 10.05.2004. Postal bonds were withdrawn in 2007 i.e., after 3 years of his death. Her question is: How did the post office pay KVP money to a dead person?
The wife of the investor, TSubbamma attached two photocopies (of pages of inquiry report) and sought following information:Certified copies of exhibits 1 to 14; Report dated 10.11.07 of SPM Vidavalur referred in the letter Sri Venkateswarlu, SPM (state witness) dated 15.11.2007; Original KPVs application number 956 of Vidavalur SO referred in the letter of Sri A Venkateshwarlu, SPM Vidavalur, dated 05.11.2007 and also in the statement given to SDI (p) Nellore West Sub Division on 15.11.07; KVP discharged certificate number 09 CD 563112; KVP discharged certificate number 09 CD 563115; KVP discharged certificate number 09 CD 563116; Sl No 3 Discharge journals of KVPs certificates of Vidavalur dated 27.06.07 and 29.06.07 and Sl No. 4 KVP application number 956 of Vidavalur SO; KVP application number 955 of Vidavalur SO; Copy of Memo No. L/DA/NB dt 28.12.2010; and the detailed examination /cross examination with questions and answers of all the persons involved in this case.
The CPIO (whose name is not written) on 9.12.2016 stated that Point No.1,2,4,,6,7,9 and 10: The information in respect of documents relating to investigation of complaint of corruption against officers of the department and documents relating to disciplinary cases are exempted from the RTI Act, 2005. (During the trial he relied upon the Girish case, in which it was held that such information was 'personal' information of public servantconcerned. This argument gained further strength from the Nine-Judge-Bench's Judgment in KS Puttaswamy holding that the privacy being a fundamental right.) In first appeal it was upheld.
Second appeal
Subbamma's question "how a dead person received money" exposed this fraud. She explained that her husband Adisheshaiah had taken five Kisan Vikas Patras for Rs 10,000 each. When she claimed the money after her husband's death in 2004, there was no response. When she repeatedly approachedthe post office, she was told that original investor (i.e., her husband) came and encashed the Kisan Vikas Patras. Then she filed an RTI application seeking documents relating discharging certificates numbers 9CD563112, 9CD563115, 9CD563116 and copy of Memo no L/DA/NB dated 28.12.2010, detailed examination plus cross examination with questions & answers of all the witnesses in the inquiry, etc.
The CPIO gave some information on nos. 3 & 8 and in regard to other points, information sought was exempted under section 8(1)(j) of RTI Act, 2005 and as per the orders in Girish by Supreme Court. First Appellant Authority upheld the decision of CPIO. Being dissatisfied, the appellant approached this Commission. This response is illegal,the appellant alleged.Earlier Superintendent of Post Office Kurnool N Bujjaiah created a set of false documents and helped some cheats to claim entire amount under five KVP certificates.
When the appellant sought to know who received the money under five KVP certificates, the Superintendent said the investor Adisheshaiah himself personally came and received money. Appellant asked: "when," the Superintendent said: "On 27.6.2007 Mr. Adisheshaiah received money under 3 KVP certificates, and on 29.6.2007 he received for remaining two KVPs." Subbamma said,"My husband died on 10.5.2004, and after that I have been getting widow pension from the government, regularly.
How can my husband come to your office in 2007 and take money, explain me Sir." Her son. Sudhakar showed the death certificate of his father through video camera from Kurnool. Then he said that the post office staff played a fraud with help of one of their relatives Ramalingaiah. When her mother asked under RTI for letters ordering inquiry into this fraud, copy of inquiry report, the statement of witnesses, their signature copies for verification etc, they refused saying it was exempted as private information.
The present CPIO and Superintendent saidthat allegation of fraud was not proved in the inquiry conducted by P Veera Raghavulu, Additional Superintendent of Post Office, and that he gave a copy of inquiry report to his wife. It is in this context, the appellant asked; "how can person died in 2004 come to post office in 2007?"
Sudhakar, the son of the appellant, pointed out that earlier an honest Superintendent gave a report about the fraud committed. He alleged that the present Superintendent and CPIO is suppressing that copy of report by Venkeswarlu, statements of witnesses, their signature copies and questions and answers recorded by another inquiry. Sudhakar said one KVP was realized on 27.6.2007 (Wednesday), 2 KVPs on 29th June, 2007 (Friday), 1 KVP on 30th June, 2007 (Saturday), and the last NSC on 2.7.2007 (Monday). N Bujjaiah, the then Superintendent, gave cash instead of cheque. Subbama said on that day Bujjaiah had celebrated a party with fraudulent people China Venkayya, Ramalingaiah, postal staff member Gouse, and a false witness Sunkana Vijaya Kumar who shared the booty.
The Commission found denial of information on certain points as illegal and abuse of privacy provision by the present Superintendent of Post Office, Kurnool, and it amounts to malicious denial of information. Though right to privacy is fundamental right within the Part III of Indian Constitution, the public servant has no right to plead privacy in matters of fraud and corruption and the CPIO has no authority to indiscriminately abuse privacy clause under Section 8(1)(j). In this context, privacy does not mean right to hide corruption and misconduct, and the CPIO will be liable to face penalty proceedings under Section 20 for such abuse.
The Commission found merit in the suspicion of the appellant and her son that one Superintendent might have colluded with some cheats while present officers were trying to cover up by suppressing the information. The Commission directed the Superintendent of Post Office and CPIO to provide inspection of all files concerning the NSCs of husband of appellant, all inquiry proceedings and provide certified copies of documents selected by him, free of cost, personally to the appellant and her son, and report the compliance to the Commission along with the acknowledgment of receipt.
The Commission directed CPIO to showcause why maximum penalty should not be imposed against him for the reasons mentioned before, and why disciplinary action should not be recommended against him. The Post Office, Kurnool, is directed to explain why they should not be directed to pay compensation to T Subbamma.
In public interest and in the interest of good governance and imposing accountability among the post officers, the Commission required the Chief Post Master General of Andhra Pradesh to take cognizance of CIC order and appeal as complaint and initiate appropriate action and also directedthe officer designated as the First Appellate Authority of Andhra Pradesh Circle at Kurnool, to find factual aspects of encashment of KVPs of Audisheshaiah in the context of allegations raised by his wife and son, and send the fact-finding report along with action initiated by their office on this entire matter by November 1, 2017 to the appellant, marking a copy to this Commission.
A copy of this order was ordered to be sent to Chief Post Master General, Andhra Pradesh Postal Circle covering AP and Telangana, Hyderabad, for appropriate action. (Based on CIC order in T Subbamma v. PIO, Department of Posts CIC/POSTS/A/2017/123421, on 29.9.2017)
Subscribed Failed...
Subscribed Successfully...