One nation-One election a path-breaking electoral reform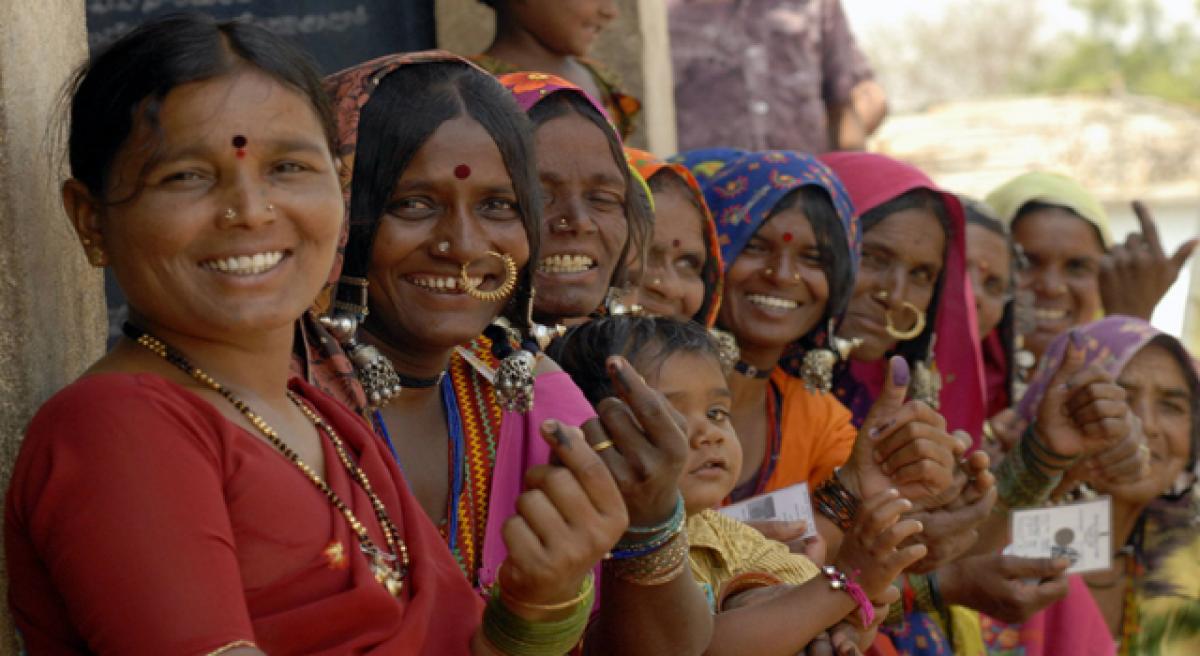 Highlights
Government of India, as I foresee will propose an incredibly essential electoral reform; it is for conducting simultaneous elections across the...
Government of India, as I foresee will propose an incredibly essential electoral reform; it is for conducting simultaneous elections across the country for assemblies and Parliament replacing the existing system of year-long election schedules.
Government of India will eventually undertake a constitutional amendment to execute this reform, once it gets constitutionally required support to pass it in both houses of Parliament and ratified by the states. 'One nation - One election' can be a reality soon.
Change is always resisted as it challenges the status quo. Mostly people are happy with status quo, as it gives them a presumptive sense of security. Political parties are no exception; in fact, they are more sensitive to change, with their consistent and constant insecurities.
'Election' is a huge enterprise in India. The stake holders in this mega political bonanza are too many and too complex to deconstruct. While the election process looks simpler for an ordinary voter, the complexity lies not in its administration or logistics but the massive electoral politics, voter management and vote bank politics behind it. It's certainly a massive endeavor involving lakhs of people, crores of funds, months of effort and whole lot of politics.
Branches of government, enforcement agencies, election officers, election financiers, campaign managers, media houses, publishing houses, promotion companies, logistics companies, political party workers, voter managers, voter dealers, cash managers, food and beverage managers...the list of stakeholders in this festival of democracy is quite long. Every time there is an election, all these electoral essentials fall in place.
Elections are central to any democracy and its importance cannot be underrated in the largest democracy of the world. The central problem today in India is not conduction of elections, but the way they have become the costliest and largest engagement of the government, political parties, contestants and voters. Too many elections are costing this nation too much.
Almost all the governance delivery and administrative process comes to a grinding halt every time an election is notified to make way for it. The Election Code is an essential element; however, it can be quite expensive for those who live on government support and for all the projects which are funded by tax payers' money.
With two major national parties in the country, no matter which party is in the Central government, the head of the government and the council of ministers are compelled to campaign for their respective parties' year long and every year in their 5-year term with regular state assembly elections.
They have to be vote seekers every year for their parties and are compelled to invest their precious time in campaigning and strategising to win local elections. In fact, what they must be doing is to strategize to lead the nation towards greater progress, which they are primarily mandated and elected for as prime minister and council of ministers.
An elected national government needs to focus on its manifesto promises and its unique governance agenda with undistributed attention to ensure people's mandate is respected and expected outcomes are delivered. However, assembly elections of various states spread across the 5-year term engages the elected government heads and legislature to constantly deviate from their constitutional roles to fulfill their political obligations as leaders of their parties.
Being busy in conducting elections every year, the autonomous constitutional watch dog Election Commission of India has literally become a tooth less agency, which only conducts elections but doesn't follow up on innumerable election violations which are registered during the elections across the nation. This lack of focus on pursuing these cases can embolden massive election malpractice. It's imminent that 'One nation - One election' can ensure this anomaly in this system is addressed and efficient enforcement becomes a possibility.
There's a clear and present danger that Indian government's potential to govern and lead this nation towards greatness diminishes year after year, with its constant deviation from development-oriented governance to simply administering elections and active political participation all year long. If the current system is reformed and simultaneous elections are conducted for assemblies and Parliament at once, there will be no major distraction for either the states or Central government for the full elected term.
If the current electoral system is not reformed to make way for more plausible and practical electoral system with simultaneous assembly and general elections, the 'largest democracy' on earth cannot be the 'greatest democracy'. 'One nation - One election' is the largest electoral reform ever in independent India and Prime Minister Narendra Modi has vivid conviction to ensure this reform is enacted sooner than later. (Writer is BJP Spokesperson/Organisational Strategist & Author)
By Krishna Saagar Rao
Subscribed Failed...
Subscribed Successfully...