UP bypoll loss is tactical, not strategic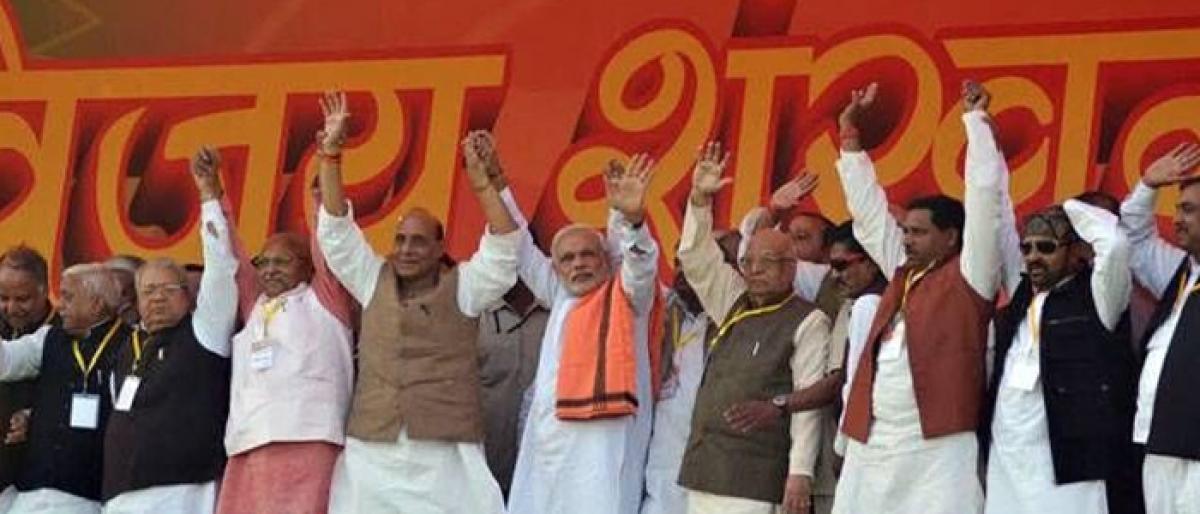 Highlights
Every election is a battle in a democracy. Especially it has become a survival battle for many regional parties in India, with an unprecedented surge...
Every election is a battle in a democracy. Especially it has become a survival battle for many regional parties in India, with an unprecedented surge of BJP across the nation. It's instinctual to do whatever it takes, when one's basic identity is at stake. In politics it's much more essential to 'live to fight another day'.
Uttar Pradesh bypoll elections were one such critical event for Samajwadi Party and Bahujan Samajwadi Party. Both these parties were electorally destroyed in the tsunami of popular mandate for BJP in the last year Assembly Elections. BJP formation rose from 47 seats to 325 with a mammoth seat gain of 278. The incumbent government of SP under the leadership of Akhilesh Yadav lost huge ground by falling from 224 seats to a mere 54. BSP under the leadership of Mayawati had a free fall from 80 seats to a dismal 19. Such was the electoral mayhem in Uttar Pradesh about a year ago.
For BJP it's a wakeup call in Uttar Pradesh. The loss of 2 critical MP seats in a bypoll cannot be understated, it's quite a loss. However, it's clearly a tactical loss, not a strategic one. BJP can afford to study the tactics being played by the desperate regional parties for their survival, sometimes through letting them play their game in smaller battles. In small skirmishes and battles well, planned tactics play out well, however in a war, it's a well planned & executed macro strategy which ensures a massive victory.
SP and BSP by forging a temporary, fragile, low shelf life, desperate alliance has surely won a battle, but can they win a war in the next general elections? I have no doubt, they cannot. These two parties cannot sail together in the rough sea, as their agendas are opportunistic, power driven & identity focused. It's upto anyone's imagination to visualise Mayawati negotiating with Akhilesh Yadav about who leads this strange alliance? How to share seats and who should be the face of this alliance?
This alliance between these two-family run, corrupt and appeasement driven regional political parties is like fine sand, slips through the fingers on least pressure. While they can certainly celebrate the event of their spectacular win at the bypoll as long as it lasts, it could be one rare celebration for a long time to come. They stand no chance when it comes to the next general elections.
BJP now understands the new formula the problem. For a party which is methodically forging ahead to ensure a total victory in all states and at the Centre, solving a tough problem is worth the adventure. BJP will find a way to crack the 'all against BJP' formula. It's certain that the next general elections would present the same problem to BJP to solve. By now, even few old NDA allies are packing their bags to fight the last battle for survival in a few states. While BJP intentionally doesn't pose any threat to its friends, politics is a strange creature which trusts none.
It's natural that tactics in a battle can have its hits and misses'. Fortunately for SP and BSP, their tactics were a hit in this battle and they won. There's no insurance there will be a repeat hit, even with the same tactic, as BJP will have a well-designed counter tactic the next time around.
All the celebrations in TV studios and loud analysts predicting the beginning of an end to 'BJP rise' will be short lived and dissipated with BJP victory due next month in the Assembly elections of Karnataka.
Subscribed Failed...
Subscribed Successfully...