NRC and politics of anti-nationalism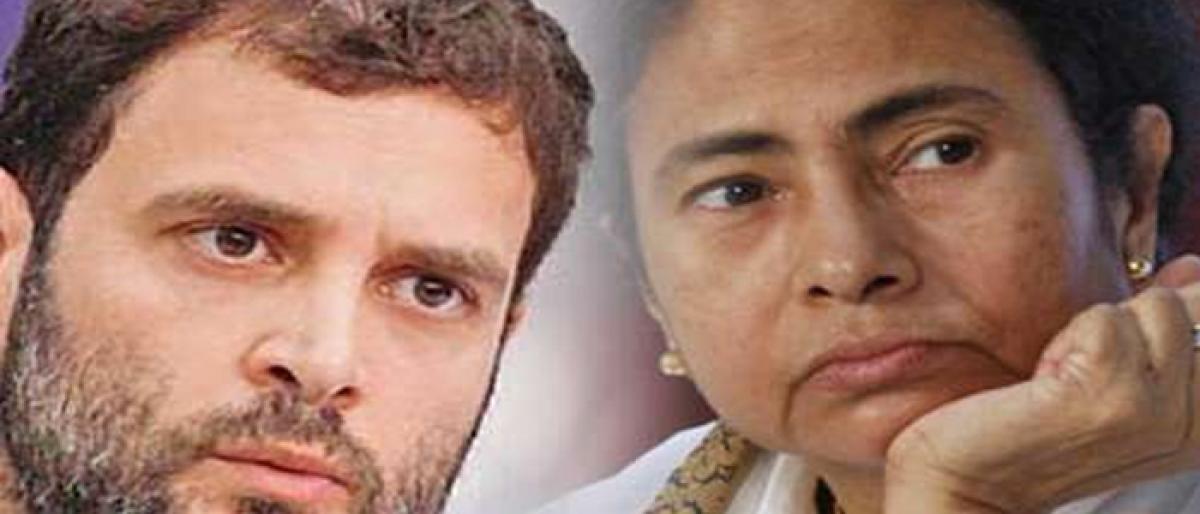 Highlights
There will possibly be not many countries in the world other than India, where mainstream political parties oppose streamlining of citizenship data to...
There will possibly be not many countries in the world other than India, where mainstream political parties oppose streamlining of citizenship data to avoid illegal immigrants and intruders to disturb the peace and harmony in the nation and distort the demographic profile of a border state.
Mamata Banerjee, the chief of Trinamool Congress & CM of West Bengal, has warned the Central government of a possibility of the publication of National Register of Citizens (NRC) unleashing a civil war and blood bath. She was so furious after the final draft of NRC was released by the Government of India that she dashed off to Delhi and declared a war. All this, because she doubts West Bengal will be next on the list of NRC. One wonders how ignorant CM Mamata can be even to imagine that scenario in such a short duration in the run-up to the General Elections 2019.
Mamata's pointless outbursts and threats expose both her ignorance of constitutional process and also her massive guilt. She has been extensively manipulating the electorate through demographic re-engineering in West Bengal, by converting illegal Bangladeshi intruders into citizens of the state and eventually include them in the voters list.
It is brazenly anti-national to attempt and stall a parliament-approved and constitutionally validated citizenship registration process with a threat of civil war and blood bath. Anyone else making these kinds of statements would have been booked for inciting violence and even treason.
Every conscious citizen of India must look into the deviant intentions of all the opposition parties which are trying to make this a political issue to further appease their targeted Muslim vote banks.
Congress leading the disruption in Rajya Sabha and disallowing the fundamental right of Amit Shah as a member of the house to make a statement highlights the desperation of the opposition led by Congress party and TMC to ensure that facts are not presented to the people of this nation. However, they failed at that attempt. Congress party and TMC are so heavily banking on their Muslim vote bank that they are willing to sell even their souls for these votes, leave alone the security interests of this nation.
Congress party is bankrupt politically and has no national conscience left as a national party which ruled this nation for over 60 years. It bares its pettiness to the nation by opposing the Assam NRC which was proposed during their own regime under PM Jawaharlal Nehru in 1951. Congress is under crude denial and utter disregard for their own leaders' national initiatives. The Assam Accord which is the heart of NRC has been brought to life by then PM Rajeev Gandhi in 1985; he was instrumental in moving the process of Citizen Registration forward in Assam.
CM Mamata seems to rely more on Bangladesh for her political survival than India. She has ruined the demographic balance of the state of West Bengal by proactively promoting illegal intruders into the nation through her state borders. She is trading the national security for multiplying her Muslim vote bank.
Mamata's vote bank politics and appeasement have fallen to a new bottom, especially after Narendra Modi took over as the Prime Minister of this nation. The desperation to continue in power and the fear of losing it has blinded Congress, TMC and other opposition parties in India to resort to politics bordering anti-nationalism.
Going by the degree of opposition's outrage over deregistering lakhs of possible intruders from the citizen's list in Assam as a huge mistake by the Government of India, they are clearly shunning responsibility to come up with any alternative method to contain illegal intruders into India. It doesn't look like they are willing to even mention the presence of 'illegal immigrants' in India. Such is their desperate situation of dependence on targeted vote banks.
Assam had bloody riots in 2012 between Bengali-speaking Muslims and indigenous Bodos. Congress and TMC seem to have forgotten the bloodshed of those times. Mamata is once again threatening a blood bath with such unqualified irresponsibility. Is this the kind of politics India wants under the upcoming 'Alliance of Anti-Nationals' pitting against BJP? Did Assam NRC final draft expose the kind of politics expected by this gang, if they were to be anywhere close to a mandate in 2019?
While it's quite unlikely that this 'Alliance of Anti-Nationals' will get anywhere close to a positive mandate in 2019, the politics over NRC by CM Mamata, Congress party and other crony opposition parties should be an eye-opener to all Indian voters, inclusive of their heavily assumed Muslim vote banks.
TMC and Congress party's open and brazen presumption that all Indian Muslims will oppose the Government of India's initiative to weed out illegal immigrants and intruders from Assam through NRC should be considered as a massive insult to nationalism and patriotism of Indian Muslims.
Congress and TMC require very tough lesson from Indian Muslims on the devious assumptions they are making under the guise of minority appeasement. Painting all Indian Muslims as assured supporters of this anti-national tirade unleashed for political expediency by the 'Alliance of Anti Nationals' is not acceptable. Indian Muslims should respond and react to these condescending and insulting assumptions being made on a daily basis by parties in the 'Alliance of Anti-Nationals.'
Every nation has a right to register its citizens and also offer citizenship legally to those who migrate through established processes. Petty political leaders and opportunistic political parties cannot dictate to Government of India not to exercise its constitutional obligation to secure this nation from a possible threat of uncontrolled immigration through illegal intrusions in border states. Not acting on illegal intrusions, illegal immigration leads to clear and present danger to the national security, national integrity and sovereignty of India.
Subscribed Failed...
Subscribed Successfully...