Stay does not stay beyond six months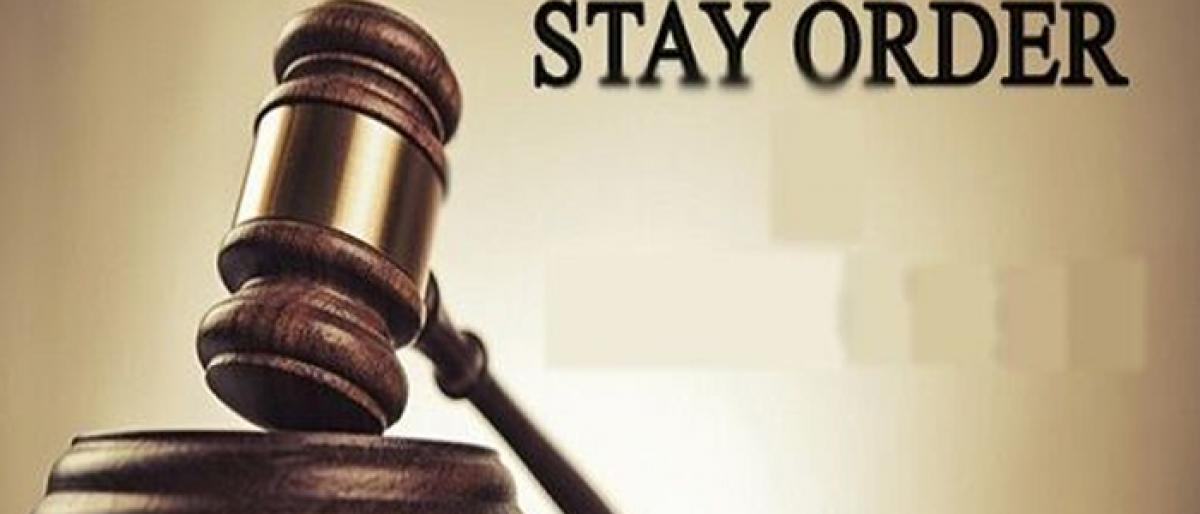 Highlights
What stops the BCCI from a public authority under RTI Act was the stay dated 2472013 on a different proceeding of the CIC There is a significant...
What stops the BCCI from a public authority under RTI Act was the stay dated 24.7.2013 on a different proceeding of the CIC. There is a significant judgment of Supreme Court on 28 March 2018 in Asian Resurfacing of Road Agency Private Limited & Anr v Central Bureau of Investigation (criminal appeal number 1375-1376 OF 2013).
A three-judge bench of the Supreme Court comprising of Justice R F Nariman, Justice AK Goel and Justice Navin Sinha has restricted the validity of stay in both criminal as well as civil trials to a period of six months; it explained 33. Even if a challenge to order framing charge is entertained, decision of such a petition should not be delayed.
Though no mandatory time limit can be fixed, normally it should not exceed two-three months. If stay is granted, it should not normally be unconditional or of indefinite duration. Appropriate conditions may be imposed so that the party in whose favour stay is granted is accountable if court finally finds no merit in the matter and the other side suffers loss and injustice.
To give effect to the legislative policy and the mandate of Article 21 for speedy justice in criminal cases, if stay is granted, matter should be taken on day-to-day basis and concluded within two-three months. Where the matter remains pending for longer period, the order of stay will stand vacated on expiry of six months, unless extension is granted by a speaking order showing extraordinary situation where continuing stay was to be preferred to the final disposal of trial by the trial court. This timeline is being fixed in view of the fact that such trials are expected to be concluded normally in one to two years.
34. In Imtiaz Ahmad versus State of U.P. [(2012) 2 SCC 688] this Court after considering a report noted:
"(a) As high as 9% of the cases have completed more than twenty years since the date of stay order.
(b) Roughly 21% of the cases have completed more than ten years.
(c) Average pendency per case (counted from the date of stay order till 26-7-2010) works out to be around 7.4 years.
(d) Charge-sheet was found to be the most prominent stage where the cases were stayed with almost 32% of the cases falling under this category.
The next two prominent stages are found to be 'appearance' and 'summons', with each comprising 19% of the total number of cases. If 'appearance' and 'summons' are considered interchangeable, then they would collectively account for the maximum of stay orders." After noting the above scenario, the Court directed:
55. Certain directions are given to the High Courts for better maintenance of the rule of law and better administration of justice: While analysing the data in aggregated form, this Court cannot overlook the most important factor in the administration of justice. The authority of the High Court to order stay of investigation pursuant to lodging of FIR, or trial in deserving cases is unquestionable. But this Court is of the view that the exercise of this authority carries with it the responsibility to expeditiously dispose of the case. The power to grant stay of investigation and trial is a very extraordinary power given to the High Courts and the same power is to be exercised sparingly only to prevent an abuse of the process and to promote the ends of justice. It is therefore clear that:
(i) Such an extraordinary power has to be exercised with due caution and circumspection.
(ii) Once such a power is exercised, the High Court should not lose sight of the case where it has exercised its extraordinary power of staying investigation and trial.
(iii) The High Court should make it a point of finally disposing of such proceedings as early as possible but preferably within six months from the date the stay order is issued. …. this court gives the aforesaid guidelines for sustaining common man's faith in the rule of law and the justice delivery stem, both being inextricably linked."
35. In view of above, situation of proceedings remaining pending for long on account of stay needs to be remedied. Remedy is required not only for corruption cases but for all civil and criminal cases where on account of stay, civil and criminal proceedings are held up. At times, proceedings are adjourned sine die on account of stay. Even after stay is vacated, intimation is not received and proceedings are not taken up. In an attempt to remedy this, situation, we consider it appropriate to direct that in all pending cases where stay against proceedings of a civil or criminal trial is operating, the same will come to an end on expiry of six months from today unless in an exceptional case by a speaking order such stay is extended.
In cases where stay is granted in future, the same will end on expiry of six months from the date of such order unless similar extension is granted by a speaking order. The speaking order must show that the case was of such exceptional nature that continuing the stay was more important than having the trial finalized. The trial Court where order of stay of civil or criminal proceedings is produced, may fix a date not beyond six months of the order of stay so that on expiry of period of stay, proceedings can commence unless order of extension of stay is produced.
36. Thus, we declare the law to be that order framing charge is not purely an interlocutory order nor a final order. …. …In all pending matters before the High Courts or other courts relating to PC Act or all other civil or criminal cases, where stay of proceedings in a pending trial is operating, stay will automatically lapse after six months from today unless extended by a speaking order on above parameters. Same course may also be adopted by civil and criminal appellate/revisional courts under the jurisdiction of the High Courts. The trial courts may, on expiry of above period, resume the proceedings without waiting for any other intimation unless express order extending stay is produced.
Thus, the stay order of Madras High Court dated 24.7.2013 was valid for six months from date of the order of Supreme Court referred above, i.e., from 28th March 2018 to 28th September 2018. As there was no further extension of stay on merits, there is nothing to stay declaring the BCCI as public authority. (Based on order of CIC dated 1.10.2018)
Subscribed Failed...
Subscribed Successfully...