Metro to give boost to Saroornagar realty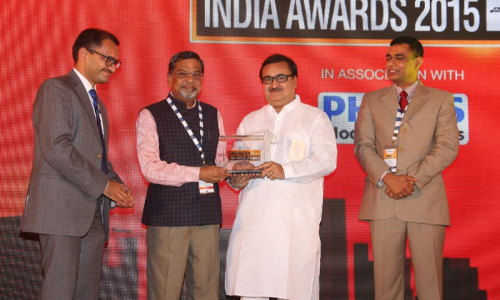 Highlights
The Hyderabad city has reached new heights in the past decade as far as the real estate business is concerned. Much of it is attributed to the...
The Hyderabad city has reached new heights in the past decade as far as the real estate business is concerned. Much of it is attributed to the ever-increasing opportunities for migrants from all over the country, as well as huge inflow of currency from overseas by NRIs. The city has expanded in all directions to accommodate the increasing population.A Most of the development has taken shape in areas like Gachibowli, Kondapur, Manikonda, Tolichowki, Nanakramguda, which are located in Greater Hyderabad, where all the city's IT infrastructure has been concentrated.
The realty business also spread to areas close to Rajiv Gandhi international airport at Shamshabad and its surrounding areas close to the metro rail service being constructed at a fast pace.A Saroornagar, in the eastern part of Hyderabad, and other under exploited locations like LB Nagar, Nagole, Karmanghat, etc. are gaining prominence, more so, following the proposed Metro Rail project.A These suburban areas are offering great scope for real estate development, when it comes to residential housing. These areas are closer to Dilsukhnagar, which has become a shopper's destination, with almost every brand outlet being setup.
There are also retail outlets like More, Metro Mall, D-Mart and Kothapet Rythu bazaar, all within 15 minutes reach. Besides, there are prestigious educational institutions right from primary school level to Engineering and Medicine, which fall under these areas.A Some of the most famous ones are Deccan College of Medicine, TKR Engineering College, Matrusri Engineering College, Bhoj Reddy Engineering College for Women, Narayana and Sri Chaitanya Educational Institutions, just to name a few.
Healthcare facilities are also near to these locations, like Kamineni and Yashoda, which are within 30 minutes reach and offer 24/7 service.A There are public parks around every locality, not to mention the Saroornagar Lake and park, which is fondly called as "The mini-Tank bund of Hyderabad". Saroornagar stadium, which was constructed during the 32nd national games, offers great opportunities for a child's all round development.
Moreover, these areas are close to Rajiv Gandhi international airport and the new IT park coming up at Adibatla, lying close to the Nagarjuna Sagar road, NH9 and at close reach to the Outer Ring Road.A However, due to negligence of authorities in the recent past, Saroornagar lake has been rendered highly contaminated, caused due to the old drainage system that flow directly into the lake Saroornagar and Karmanghat area. Most of the roads in neighboring communities in these areas are poorly maintained. Thankfully though, there is still pretty good amount of greenery preserved in these areas.
If one wants to experience the real Hyderabadi culture of old city, while enjoying all the facilities offered by a rapidly developing real estate market, the areas in and around LB Nagar, Nagole, Karmanghat and Saroornagar are a pretty safe bet for investment ranging anywhere between of Rs 1,500-3,000 per sq ft for residential living.