Shiva Sankalpa Dance Presentation by the Prashanthi Dance Group by Students of SSSIHL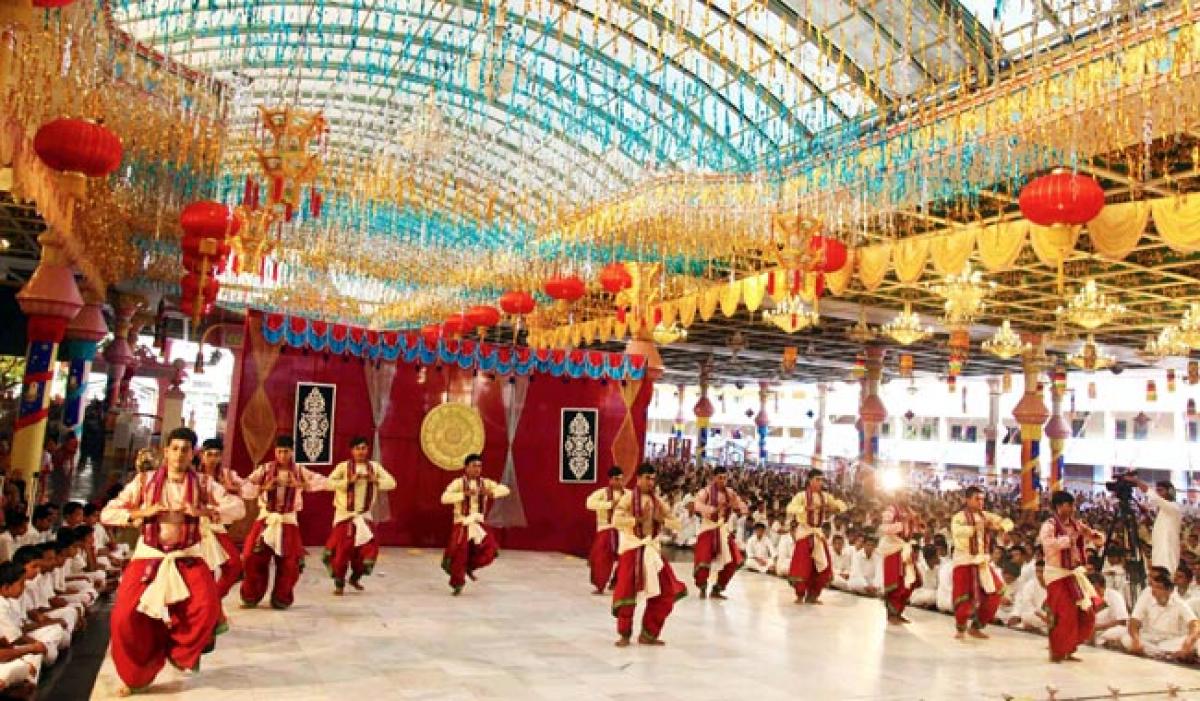 Highlights
The dance presentation started at 1730 Hrs, heralding the celebrations of Maha Shivarathiri at Prasanthi Nilayam, with the students offering their obeisance to Lord Shiva with Namaste Astu Bhagawan Visweswaraya…
Prasanthi Nilayam: The dance presentation started at 1730 Hrs, heralding the celebrations of Maha Shivarathiri at Prasanthi Nilayam, with the students offering their obeisance to Lord Shiva with Namaste Astu Bhagawan Visweswaraya… Sloka. The students then danced to Pushpanjali connoting the devotee offering his heart at the Lotus feet of the Lord.
This was followed by a song Aanthineeyara Hara ….. seeking the permission of the Lord to have His darshan.
The next song was a composition by Bhagawan Sri Sathya Sai Baba Thandava Keli Salpene….. describing the beautiful Tandava Nritya of Lord Shiva.
The presentation concluded with the students dancing for a Thillana in praise of Lord Thillai. The overall presentation was made as an offering with an intention "All that happens in this Universe is only due to the HIS Sankalpa (Will).
The Divine Golden Voice of Bhagawan Baba singing the Bhajan, was aired through the Public Address System.
Bhajans continued next and the Mangala Arathi marked the end of the proceedings of the day.