Devotional Music on-the-go with SAREGAMA SHAKTI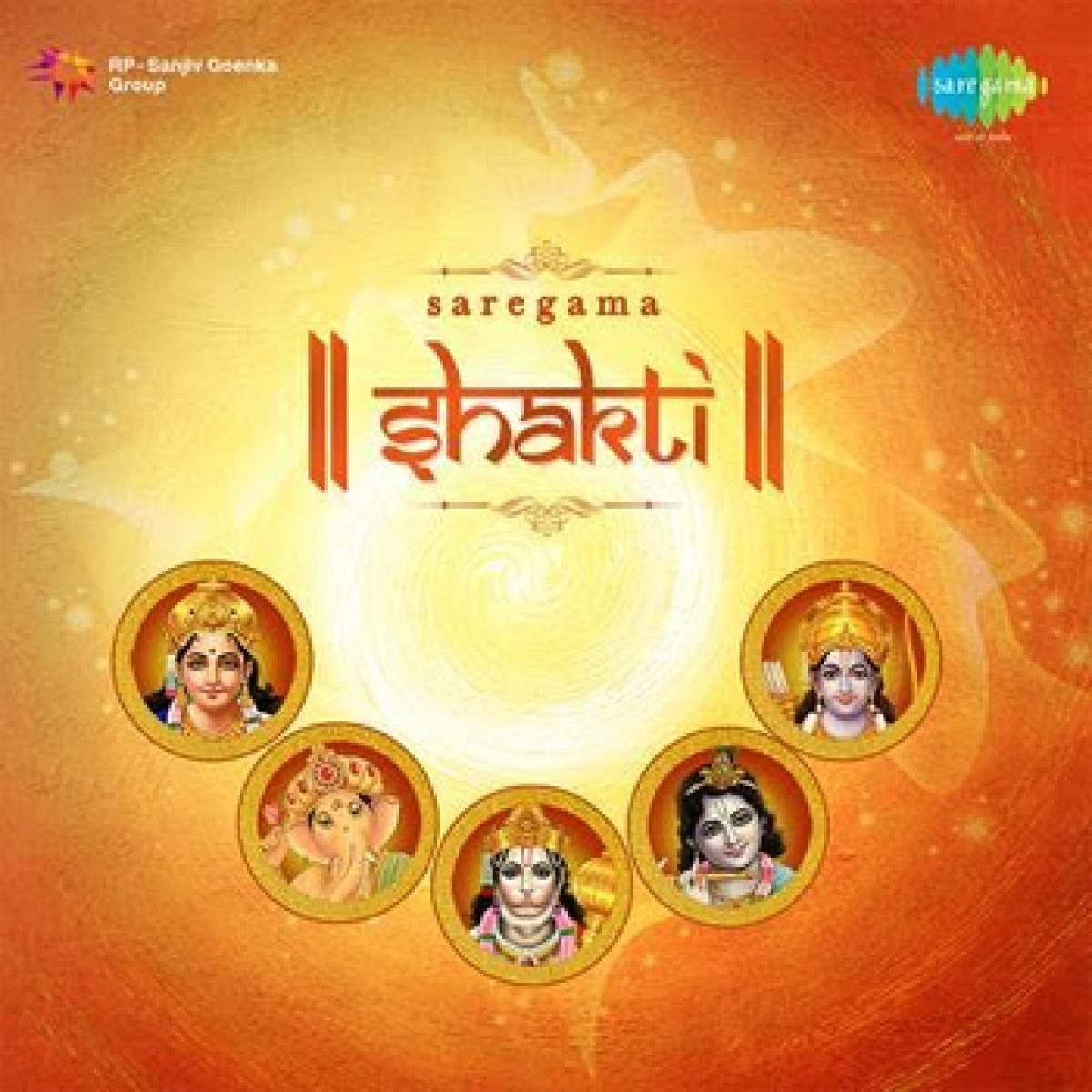 Highlights
A single destination for Bhajans, Aartis & Mantras dedicated to 8 deities - Lord Rama, Hanuman, Sai Baba, Shiva, Krishna, Devi Maa, Ganesha, Shabad Gurbani
A single destination for Bhajans, Aartis & Mantras dedicated to 8 deities - Lord Rama, Hanuman, Sai Baba, Shiva, Krishna, Devi Maa, Ganesha, Shabad Gurbani
Entire Catalogue of Art of Living

Chinmaya Mission's audio and videos

10k music videos and songs on-demand accessible globally

9 dedicated TV channels and 10 dedicated radio stations, 24 hours x 365 days

Option to save songs in offline mode and enjoy later without internet or data charges

Saregama Shakti, the latest app from the RP-Sanjiv Goenka Group owned music label Saregama offers a large collection of devotional music on demand to provide users across the world with a medium to imbibe positivity and mental strength at any time of the day. The bhajans on the app are sung by renowned artistes like Lata Mangeshkar, Anup Jalota, Jagjit Singh, Asha Bhosle,Suresh Wadkar, Anuradha Paudwal and Sadhna Sargam, amongst many others. The app also offers audio recitals of granths like Tulsi Ramayana, Geeta Govinda, Sundar Kand, Satyanarayan Katha, Sai Satcharitra Granth and Krishna Charit Manas etc.

The Saregama Shakti App has the entire catalogue of AOL (Art of Living) with Gurudev Sri Sri Ravi Shankar's talks on Vedic Wisdon, Ashtavakra Gita, Patantali Yog Sutras, Guided Meditations and much more. In addition to the vast content mentioned above the App is endowed with over 100 hours of discourse, chants and bhajans from Gurudev Swami Chinmayananda, Swami Tejomayananda and other Acharyas. Through the Chinmaya section in the App, one can learn ageless wisdom of Advaita Vedanta for inner growth and self-unfoldment. This content can be enjoyed by all age groups.
SAREGAMA Shakti is a free to download app with a 30-day trial period. Subscription plans are priced at Rs.30 per month/Rs.300 per year. Payment for subscriptions can be made through paytm, telecom operators, iTunes, Google Wallet, credit card, net banking and debit card.

Commenting on the launch of this app, Mr. Vikram Mehra, Managing Director, Saregama India Ltd. says, "We are often faced with many challenges in our daily life for which we seek mental strength, positive energy and most importantly a calm mind. The Saregama Shakti app enables customers the flexibility to feel instantly re-energized by simply plugging in their earphones and tuning into devotional music at any time during a busy day or a stressful situation. It is our endeavour to help millions across the globe find peace and tranquillity, literally at their fingertips."