Parthi Yathra of Office Bearers of Andhra Pradesh & Telangana States - Day 1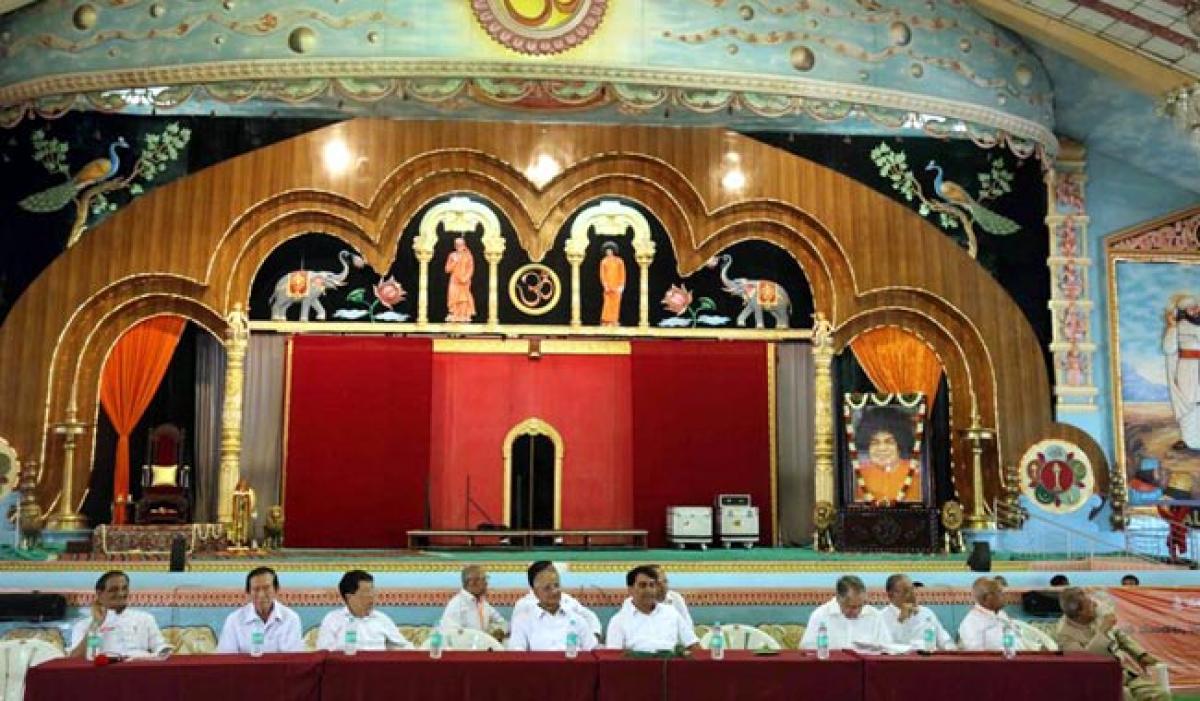 Highlights
The combined largest states of Andhra Pradesh and Telangana have an ever vibrant team consisting of 2500 members; the Convenors of various Samithis and Bhajan Mandalis
Prasanthi Nilayam: The combined largest states of Andhra Pradesh and Telangana have an ever vibrant team consisting of 2500 members; the Convenors of various Samithis and Bhajan Mandalis , District and State Level Office bearers of Sri Sathya Sai Seva Organizations. They are at Prasanthi Nilayam on a two day's Parthi Yathra, to rededicate themselves at the Divine Lotus Feet of their Lord Bhagawan Sri Sathya Sai Baba Varu.

The first day session started at Poorna Chandra Auditorium at 10 30 Hrs, today, after the Divya Maha Samadhi Darshan. The members of Sri Sathya Sai Central Trust, Sri K Chakravarthi & Sri R J Rathnakar and Secretary of Central Trust, Sri G S R C V Prasada Rao have addressed the gathering.

Sri Nimish Pandya, All India President of Sri Sathya Sai Seva Organizations in his address explained the purpose of Sri Sathya Sai Seva Organizations and reminded the obligation of the office bearers and urged the members to develop "Unconditional Love".

In the afternoon session, Sri S G Chalam, State President of Andhra Pradesh & Telangana, initiated and highlighted the role played by the Convenors and detailed the present scenario, in the states. Following this, various relevant topics of importance to the Convenors, such as, Importance of Sri Sathya Sai Vidhya Jyothi, Role to be played by the Youth in the various activities of Sri Sathya Sai Seva organizations, Importance of implementation of Vedam recitation, Importance of Spiritual Sadhana and Study Circle were dealt with, at length.

The third session will be – address by Prof K Anilkumar at 20 00 Hrs.