Ricardo header puts Portugal in last 8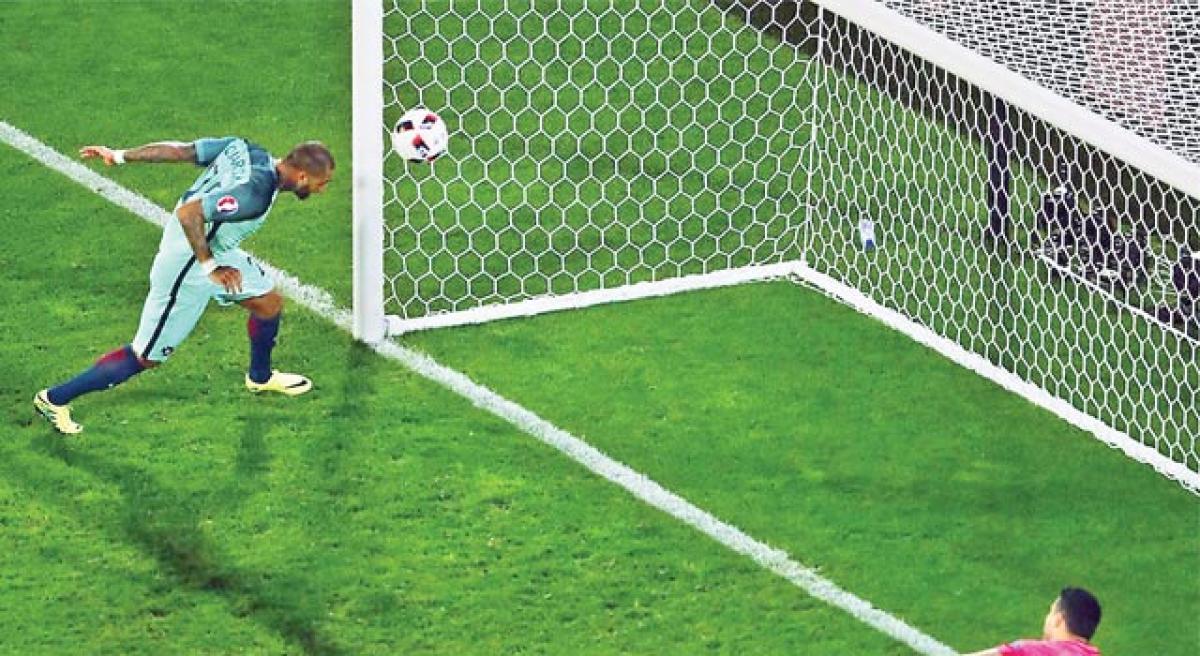 Highlights
The tough and tight duel witnessed a goalless draw after regular time and was expected to go into another penalty shootout.The 32-year-old Besiktus forward Quaresma, who came from the bench in the 87th minute, captured the last chance in the 117th minute when Cristiano Ronaldo\'s close-range shot was denied by Croatian keeper Danijel Subasic. Quaresma was on hand to knock the rebound into the empt
Lens: Ricardo Quaresma scored in late extra time to gift Portugal a 1-0 win over Croatia in their second-round clash at the Euro 2016 here.
Portugal will face Poland, which eliminated Switzerland through penalty shootout earlier, in the quarter-finals in Marseille on Thursday.
The tough and tight duel witnessed a goalless draw after regular time and was expected to go into another penalty shootout.
The 32-year-old Besiktus forward Quaresma, who came from the bench in the 87th minute, captured the last chance in the 117th minute when Cristiano Ronaldo's close-range shot was denied by Croatian keeper Danijel Subasic. Quaresma was on hand to knock the rebound into the empty net.
The Man of the Match award went to Portugal's 18-year-old midfielder Renato Sanches who caused an impact after coming off the bench in the 50th minute, contributing 32 successful passes, including nine in the attacking third, as well as three dribbles and an opportunity laid on for his teammates.
Statistics showed that Croatia made 15 attempts in the whole game but not a single shot was on target.
Portugal made five attempts, two on target. During the regular time, both sides made 15 attempts altogether, which all missed target. Quaresma's goal was the first shot on target by either side.
Portugal won all three of their previous encounters with Croatia, scoring six goals and conceding none.This game made Nani become the fourth player to win 100 caps for Portugal. Croatia were unbeaten in their last 10 internationals (8 wins and 2 draws), the longest current run among all teams involved in Euro 2016.
Earlier, Wales defeated Northern Ireland 1-0 in the round of 16 clash to enter the quarter-final.Northern Ireland's Gareth McAuley scored an own goal in the 75th minute to help Wales cruise into the last-eight stage of the tournament.
It was a sloppy mistake from the defender which made the difference in the second half.
The crucial moment eventually came in the 75th minute when Gareth Bale crossed in from the left side. Hal Robson-Kanu was running into its path and looked set to knock it in, but McAuley beat him to it and diverted it past his own goalkeeper.