Let's not belittle West Indies by blaming Kohli's faulty captaincy for Test draw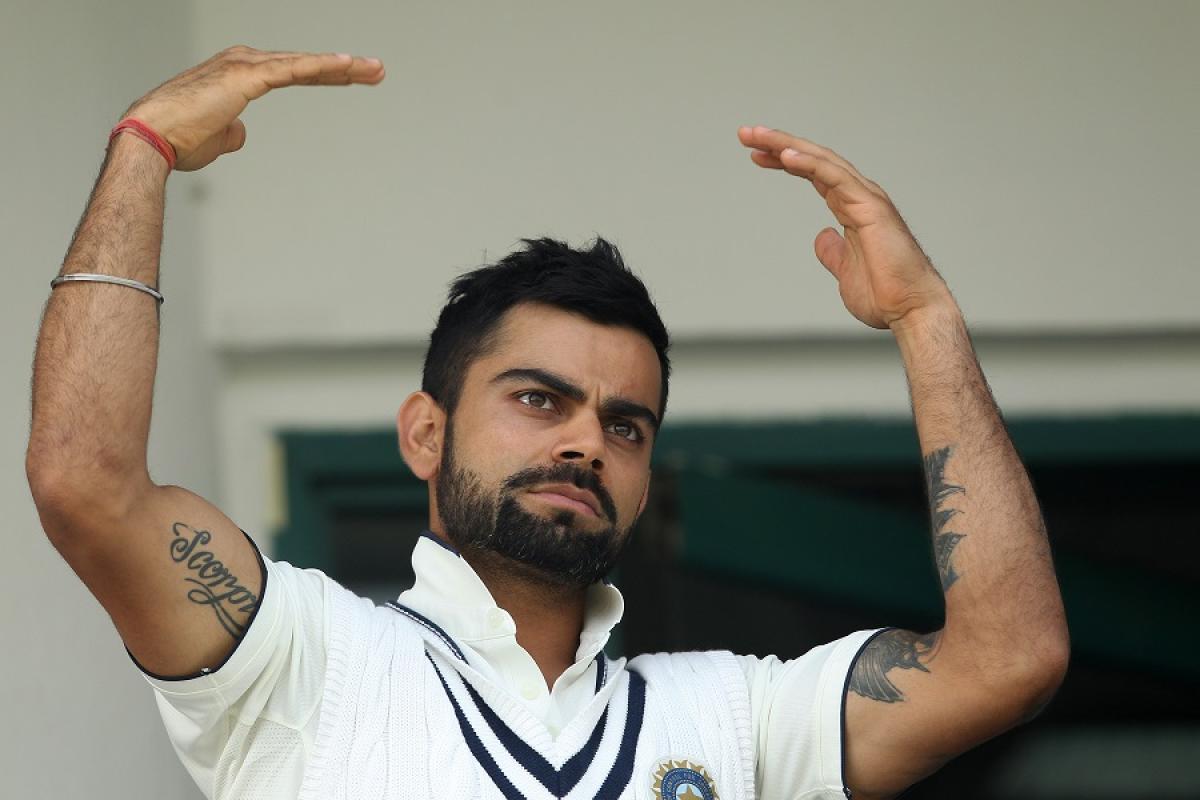 Highlights
In his first match as the Test captain of the Indian team, Virat Kohli led India\'s charge towards an improbable target of 364 set by the Aussies with a brilliant century.
In his first match as the Test captain of the Indian team, Virat Kohli led India's charge towards an improbable target of 364 set by the Aussies with a brilliant century. Although, India fell short by 49 runs, Kohli was applauded for his bravery in a situation where a lot of captains would have preferred to draw the Test. His aggressive attitude gave rise to hopes of a change in attitude of the Indian team in the longest format of the game, after years of a "safety first" approach under MS Dhoni.
However, after West Indies managed to fight back to grab an improbable draw in the 2nd Test at Jamaica yesterday, questions were raised about Kohli's captaincy, perhaps for the first time in his stint at the helm. Did he declare too late? Did India bat too slowly? Was Kohli too defensive?
At the end of day 1, India were firmly on top and a 2-0 lead in the Test series seemed a mere formality. Ishant Sharma and Mohammed Shami produced a couple of fantastic spells with the new ball and removed the top order of the West Indies batting lineup, before Ravichandran Ashwin dismantled the middle order. To wrap up an already brilliant day, KL Rahul and Shikhar Dhawan got their team off to a perfect start.
West Indies could have rolled over on day 2; at least that's what most expected them to do. But Jason Holder and his men came out with a plan, and they executed it to perfection. They were not looking for wickets off unplayable deliveries, and they had set their eyes firmly on restricting India's run flow. The fast bowlers kept bowling wide deliveries and made KL Rahul and Cheteshwar Pujara work for every run they made. Holder rallied his troops and led from the front with a brilliant spell of his own.
India, who had scored 126 runs in the 37 overs on day 1 at a healthy run rate of 3.41, managed just 232 runs in 88 overs on day 2. The fifth-stump line worked like a charm for the home side, and on a pitch which was offering bounce and a bit of seam movement, the batsmen did no have much of an option.
Pujara, who took the last ball of the first hour of play to score his first run of the day, had to bear a lot of criticism for his knock of 46 runs from 159 deliveries. There was a time, perhaps 10 years ago, when such a knock would have drawn a lot of applause. Over the years, discussions regarding stonewallers like Pujara has changed. People are now taking about scoring rate on the second day of a Test in West Indies. A batsman who was struggling with his form, but fought it out in the middle, and decided to not let go of his wicket cheaply and expose the middle order is being questioned. There is nothing wrong with Pujara's innings, we have just become more impatient as fans.
Every batsman stumbles upon purple patches in his career, when everything goes right for him. But very few have the grit required to fight through when the going gets tough. Even Virat Kohli, the best batsman in the world, failed to increase the run rate after his arrival on the pitch. Sometimes, you just have to acknowledge that your opponents were proficient.
Despite the complaints about run-rate, and about why Kohli waited till late into the second session of day 3 to declare, and rain, India looked on course for a win at the end of day 4 with West Indies tottering at 48/4. They were in need of a miracle to save the Test match at that point, and that Roston Chase-shaped miracle arrived on the last day at Jamaica.
The Sabina Park has been a witness to some of the most historic Test matches, glittered with a host of individual performances and Roston Chase's knock did justice to its rich history. Jermaine Blackwood went on the counter-attack with a knock of 63, at a strike rate of over 116, and Chase provided the solidity required at the other end. Blackwood was eventually removed, but Shane Dowrich and Jason Holder completed one of the most unforgettable rearguard actions in recent history.
Virat Kohli and the Indian bowlers, and there were five of them, threw everything they had, including the kitchen sink. Perhaps the only criticism of Kohli's captaincy would be that he under-utilized Ashwin in the second innings. But, on the day, West Indies were the better side.
This is the beauty of Test cricket. Despite being on the backfoot for most of the match, a team can still come back. There is a third result which is attainable. West Indies cricket has gone through some rough times. Far away from its glorious past, this small nation is fighting hard, among all the infighting and corruption, to remain a prominent Test playing nation. Despite all its success in T20 cricket, this performance remains one of the best the Caribbean team has produced in their recent history. Lets not belittle it by faulting captaincy, rain, or Pujara.
Credit: sportscafe.in