Why David Luiz return to Chelsea makes sense?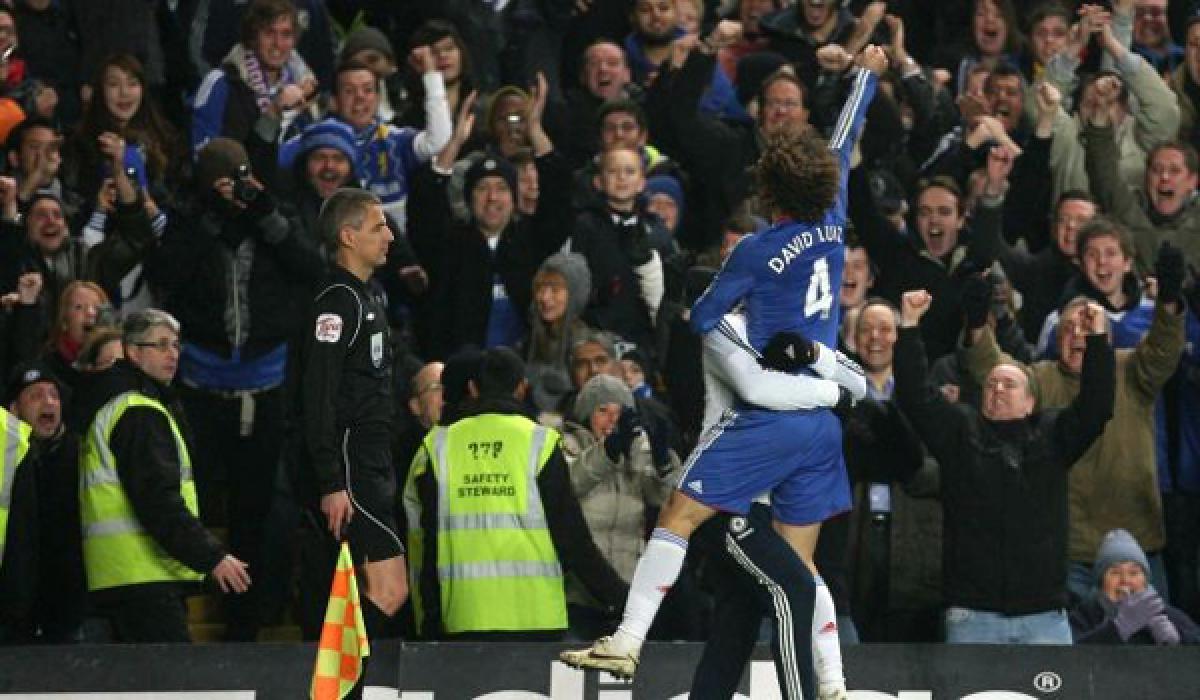 Highlights
One of the worst central defenders in Premier League history." It hasn't taken long for hyperbolic criticisms of David Luiz to surface, and this description by Stan Collymore – risible though it may be – is a foreshadowing of what we can expect when David Luiz makes his first mistake in his second spell at Chelsea. For, David Luiz will make a mistake. 
One of the worst central defenders in Premier League history." It hasn't taken long for hyperbolic criticisms of David Luiz to surface, and this description by Stan Collymore – risible though it may be – is a foreshadowing of what we can expect when David Luiz makes his first mistake in his second spell at Chelsea. For, David Luiz will make a mistake.
Most likely several of them. Pundits have moved quickly to condemn the transfer and disabuse the more optimistic Chelsea fans of what admittedly is the fanciful notion that Blues manager Antonio Conte can simply 'coach' the bad defending out of the Brazilian. Why, then, have Chelsea signed the 29-year-old for a fee in excess of £30 million?
Desperation? Yes. Convenience? Yes. Chelsea reportedly have an excellent relationship with agents Kia Joorabchian and Giuliano Bertolucci and believed they could push through a deal. For the cynic, there is plenty of ammunition. David Luiz's re-signing continues the disturbing trend of the club chasing former players – successfully in the case of Nemanja Matic, not so much in the case of Romelu Lukaku.
Chelsea's failure to truly find a world-class replacement for Ricardo Carvalho for half a decade isn't encouraging either. The increasing desperation with which the Blues pursued a range of different centre-backs before settling for one they sold two years ago might speak to a more concerning issue - Chelsea are not the dominant force in the transfer market they once were. No amount of analysis or flowery language will make a convincing argument for justifying the amount of money Antonio Conte has spent on David Luiz. There is just no justifying the fee.
Once that has been established, it's easier to move on and consider how David Luiz might help the Blues this season. Simple mathematics is a good place to start. Chelsea, hitherto, had just three fit central defenders, including Branislav Ivanovic, who has primarily featured on the right side of defence for the club. David Luiz adds much-needed depth to that position and will ease the pressure on Gary Cahill and John Terry. However, the Brazilian has qualities that could directly improve the first team.
Here, it is necessary to digress slightly to talk about Cesc Fabregas' diminished role in the team under Antonio Conte. The Italian has thus far preferred the duo of Nemanja Matic and Oscar ahead of new signing N'golo Kante, with the Spaniard making just one hugely significant substitute appearance against Watford. Oscar has continued to be a polarizing figure among Chelsea fans, several of whom are eager to see Fabregas start. However, the Brazilian's dynamism, ball-winning qualities and tactical intelligence mean that he is unlikely to lose his place in the starting line-up any time soon.

Fabregas is a supremely talented footballer and by some distance, Chelsea's best passer. His assist for Diego Costa against Watford – a pass that none of his teammates would even consider, let alone successfully execute – will rank as one of the passes of the season. The key issue with the former Arsenal captain though, is his lack of positional discipline. That, combined with his lack of physicality, was a major factor for Chelsea's midfield being overrun far too often last season. Conte evidently believes that his team needs Oscar's qualities despite the presence of Kante and Matic. While that has undoubtedly made the Blues a more solid and compact defensive unit, it has highlighted a key issue.
The absence of Fabregas means that Chelsea lack a player with the vision and ability to begin attacks from deeper positions with passes through the opposition's defensive lines, as evidenced by the first 70 minutes of Chelsea's 2-1 win over Watford. Kante often drops back to split the centre-halves and although his crisp, assured passing is an under-rated aspect of his game, passing is not his key strength.
This is where David Luiz can be a game changer. Despite his tendency to get dragged out of position or make a rash tackle, what he is genuinely good at is being proactive on the ball – a quality currently lacking in the Blues' backline. Particularly in the absence of Fabregas, the Brazilian's presence could be crucial if Chelsea want to move the ball quickly and precisely to their forward players before they are crowded out by the opposition midfield and defence. Chelsea have needed a ball-playing centre-back for quite some time, and David Luiz can fill that role in the short-term.
His versatility also means that Conte can use him in midfield in emergency situations. Luiz's lack of positional discipline will not appeal to the Italian, but he could be used as a pure 'destroyer' alongside the likes of Kante and Matic, particularly in games against the better teams in the league.
Paradoxically, David Luiz is the quintessential 'Conte player' with none of the footballing qualities of a 'Conte player'. Many have understandably questioned whether the Brazilian suits the Italian's style, but what the former Juventus manager has stressed most since his return is 'fighting till the end' and 'transferring the passion to the fans'. It is easy to be dismissive of these intangibles in football, but David Luiz is a player who screams passion and commitment. Chelsea fans will remember his heroic effort in the Champions League final in 2012, when he ignored medical advice and played injured against Bayern Munich.
The Brazilian has a connection with fans that few other players in the blue shirt have had in recent times. The emotional disconnect between the fans and the team last season undoubtedly contributed in some part to the dark clouds that seemed to loom over Stamford Bridge on the sunniest of days. It is no coincidence that Conte has already made unity a theme in his short tenure at the Bridge thus far. His energy and passion, visible in every game as he paces the touchline barking instructions, has already galvanized the fans and the team. David Luiz's presence will only serve to help in that respect.
Crucially, given his age, David Luiz will not block the path of the several promising young centre-backs on Chelsea's books who could genuinely have a future with the first team. Andreas Christensen is the obvious name that springs to mind. Of course, the transfer fee involved is all the more surprising given his age, but one has to wonder what the signing of someone like Alessio Romagnoli would have meant for the future of Christensen. Another promising centre-back Fikayo Tomori is already on the periphery of the first team, while Jake Clarke-Salter is also expected to be thereabouts after his return from injury.
The youngsters have an ideal leader in John Terry to learn from at present, but the Englishman will not be at the club forever. David Luiz is a natural leader, and there is plenty Chelsea's young defenders can learn from him in terms of their attitude on and off the pitch. For all of his other faults, the Brazilian comes across as a genuinely good human being.
Bringing David Luiz back to the club, then, is not all bad news for Chelsea. It is to be hoped the club can learn from their mistakes in the transfer market for future dealings. Football, however, would not be the sport it is without its unique romance, and Blues' fans can be forgiven their excitement at the return of a fan favourite. They can now look forward to watching the geezer from Brazil in a blue shirt once again.
Credits: sportscafe.in