Andhra CA rewards its achievers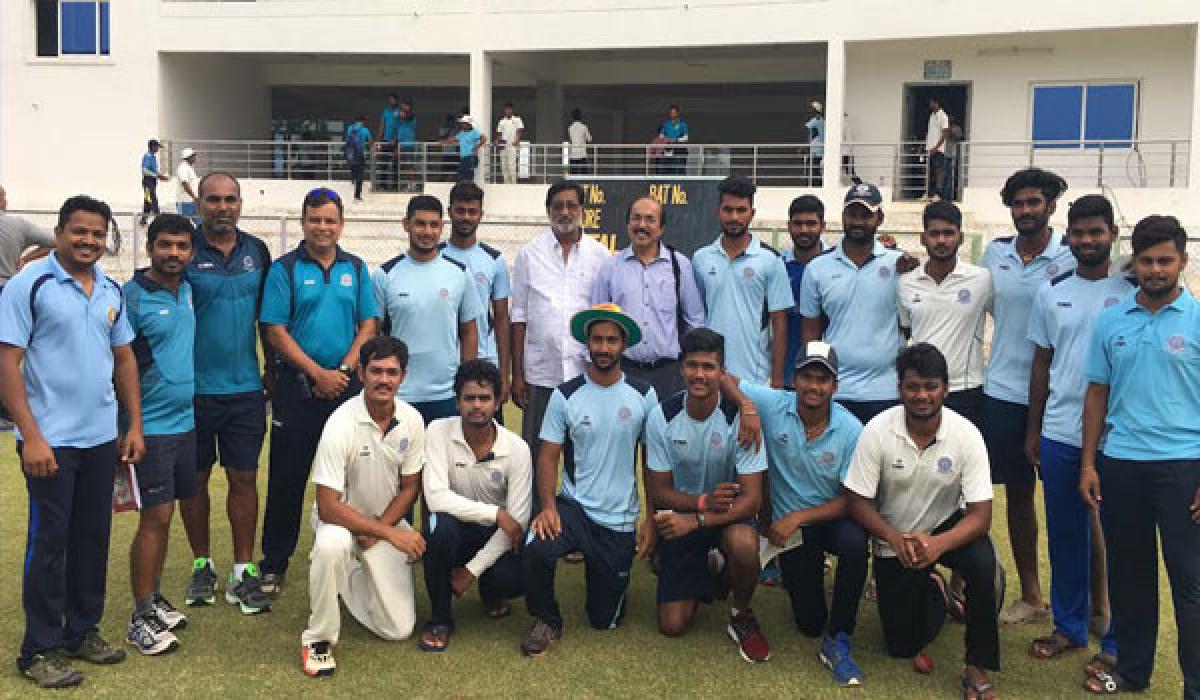 Highlights
Budding cricketers from the region came in for rich praise from Ch Arun Kumar, General Secretary of Andhra Cricket Association (ACA) on his latest visit to North Zone Cricket Academy that is based here.It marked the culmination of the 26-day long all age-group intensive camp
Vizianagram: Budding cricketers from the region came in for rich praise from Ch Arun Kumar, General Secretary of Andhra Cricket Association (ACA) on his latest visit to North Zone Cricket Academy that is based here.It marked the culmination of the 26-day long all age-group intensive camp, including for Ranji players.Arun Kumar singled out the colts for special praise while appreciating their achievements, which included emerging as Under-14 South Zone champions; a South Zone runner-up spot in Under-19 and the Under-16 ACA team that finished third.
There was a wild cheer when the Under-23 players were felicitated for finishing as national runner-up in the Col C K Naidu Trophy tournament, which is an exalted symbol of supremacy for the particular category. Meanwhile, he also lauded the Under-25 team, which finished second best in South Zone. Incidentally, the Ranji team missed elevation to the Elite category by the proverbial whisker.
As part of the camp, the trainees went through the drill under the watchful eyes of Vikram Rathore (batting consultant), Subhadeep Ghosh (fielding), Dinesh Nanavaty (batting), acclaimed trainer VP Sudarshan and NCA physio Sreenivas Rao.
Kumar said that on the whole the performances of ACA teams were satisfactory.
He pointed out that in order to bolster their prospects in the coming seasons, the Association had chalked out a scientifically-woven blueprint whereupon there will be marked improvements from the players as also coaches, umpires, scorers and curators.
This will pave the way for substantial improvements in standards at every level, he pointed out.To ensure ideal competitive preparedness, ACA has tied-up with Associations like Mumbai, Maharashtra and Karnataka whereby teams from all age-groups will get the required exposure that is bound to yield handsome dividends over the coming years. The ACA has invested close to Rs 125 crore for infrastructure development while Rs 80 crore was earmarked for the welfare of the players, he stated after distributing cash incentives to the players.
Members who were present on the occasion, besides the support staff, included Deva Varma, Vice-President of ACA, Vasudeva Raju, Secretary, Vizianagram District Cricket Association, Dr Kinjal Suratwala, Director (Cricket Operations), ACA and CR Mohan.
By KMP PATNAIK
Subscribed Failed...
Subscribed Successfully...