Barcelona stands by Lionel Messi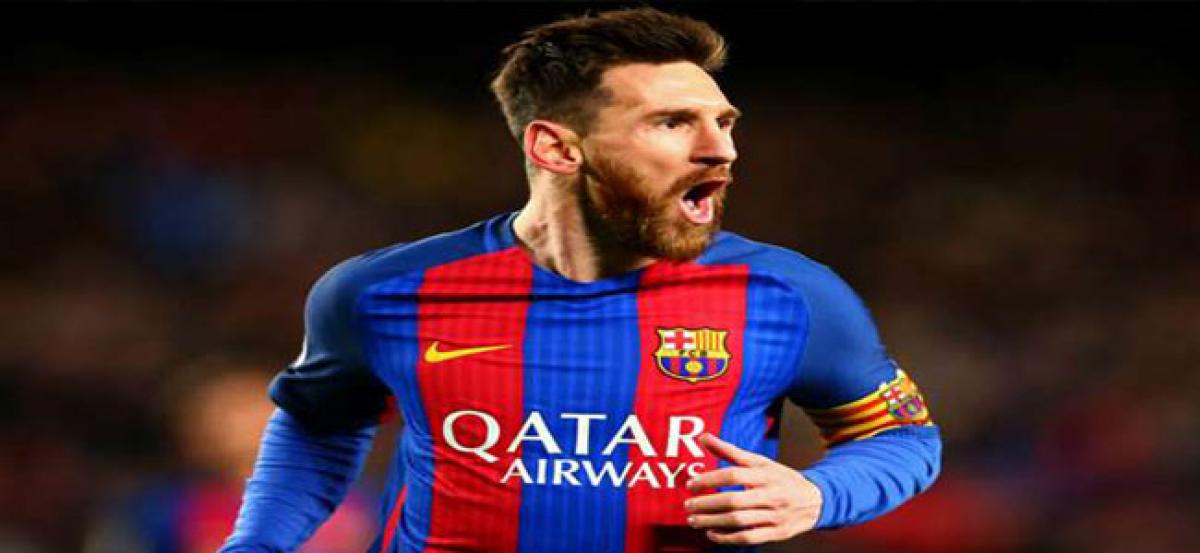 Highlights
La Liga club Barcelona expressed their support for Argentine striker Lionel Messi and his father after the Spanish Supreme Court upheld their prison sentences over tax fraud charges, although neither is expected to go to jail.Five-time World Player of the Year winner Messi, who has been at Barcelona since the age of 13, was handed a 21-month prison sentence and fined $2.25m for three counts of ta
London: La Liga club Barcelona expressed their support for Argentine striker Lionel Messi and his father after the Spanish Supreme Court upheld their prison sentences over tax fraud charges, although neither is expected to go to jail.
Five-time World Player of the Year winner Messi, who has been at Barcelona since the age of 13, was handed a 21-month prison sentence and fined $2.25m for three counts of tax fraud between 2007 and 2009.
"The club reiterates, once again, its full support for Leo Messi, his father Jorge Messi, and his family," a statement on the club's official website read, late Wednesday."FC Barcelona president Josep Maria Bartomeu contacted the player's family to communicate this support."The family was very grateful, not only for today's gesture, but also for the support the player, The club will continue to stand with Leo Messi, his father, and his family."

Subscribed Failed...
Subscribed Successfully...