Real Kashmir FC to train in Germany's Dortmund ahead of I League season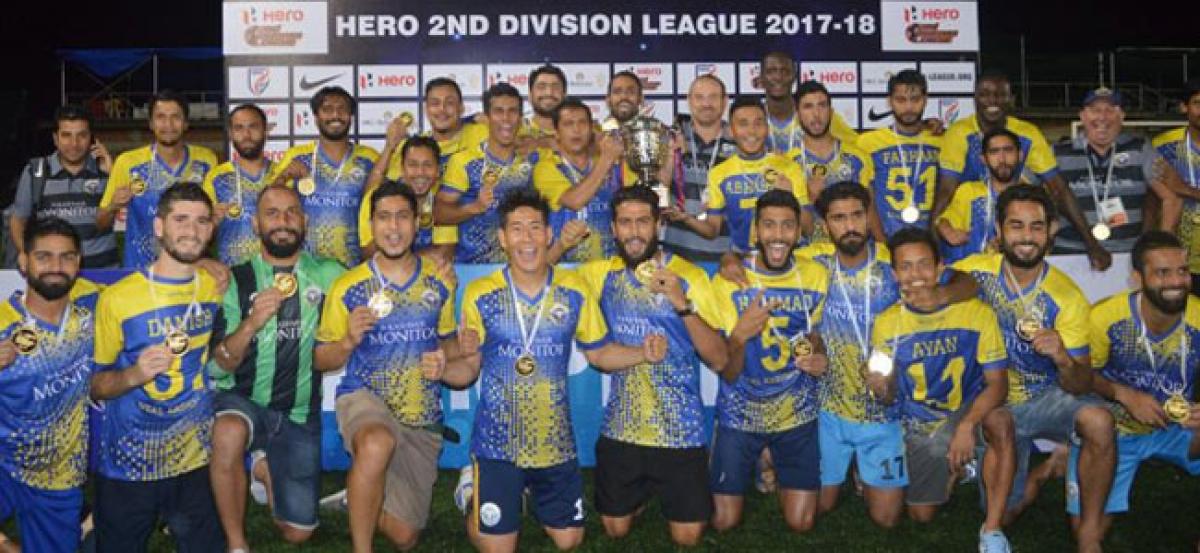 Highlights
Aiming to expand the Real Kashmir FC community, the current pathbreakers of Indian football are about to tread a glorious new path, as they visit Germany for a training stint at the renowned BVB Borussia Dortmund
Srinagar: Aiming to expand the Real Kashmir FC community, the current path-breakers of Indian football are about to tread a glorious new path, as they visit Germany for a training stint at the renowned BVB Borussia Dortmund.
RKFC owners Sandeep Chattoo and Shamim Meraj say they are just "carrying on from where we left" last season.
"We were the first team from Kashmir to play in Scotland. We are now the first youth team from Kashmir to visit Germany for a training camp," the club said in a statement.
Having dribbled past opponents and the many off-the-pitch obstructions to become Jammu and Kashmir's first football team in the I-League, Real Kashmir FC are in no mood to stop here.
"It's just the beginning," Chattoo put it appropriately.
"We want Real kashmir to be what Barcelona is to Spain and what United is to Manchester and what BVB is to (the) city of Dortmund. We want every kid of the state who loves to play football either aspire to play for RKFC or become a supporter by default.
There is a belief among the club's stakeholders that its success, in what was an extraordinary season, would bring a positive change to the state.
The club did not forget to thank the Bundesliga giants, one of the most successful clubs in the league with eight titles.
"We also want to thank Borussia Dortmund for giving a small club like RKFC an opportunity to visit them and train at their football school. The boys will also visit the Signal Iduna Park as well as the German Football Museum," the club said.
Borussia Dortmund are part of a large membership-based sports club with more than 145,000 members, making it the second largest sports club by membership in Germany, something the Indian club would aspire to achieve in the near future.
The Srinagar-based outfit became the first club from the Kashmir valley to qualify for the top tier after winning the second division league by beating Delhi's Hindustan FC 3-2 in May.
"We want to change the whole scenario, we want to bring a football revolution in Kashmir. We have opened the way. We want to make this Paradise on Earth a Paradise for Football," a delighted Chattoo had said after the triumph.