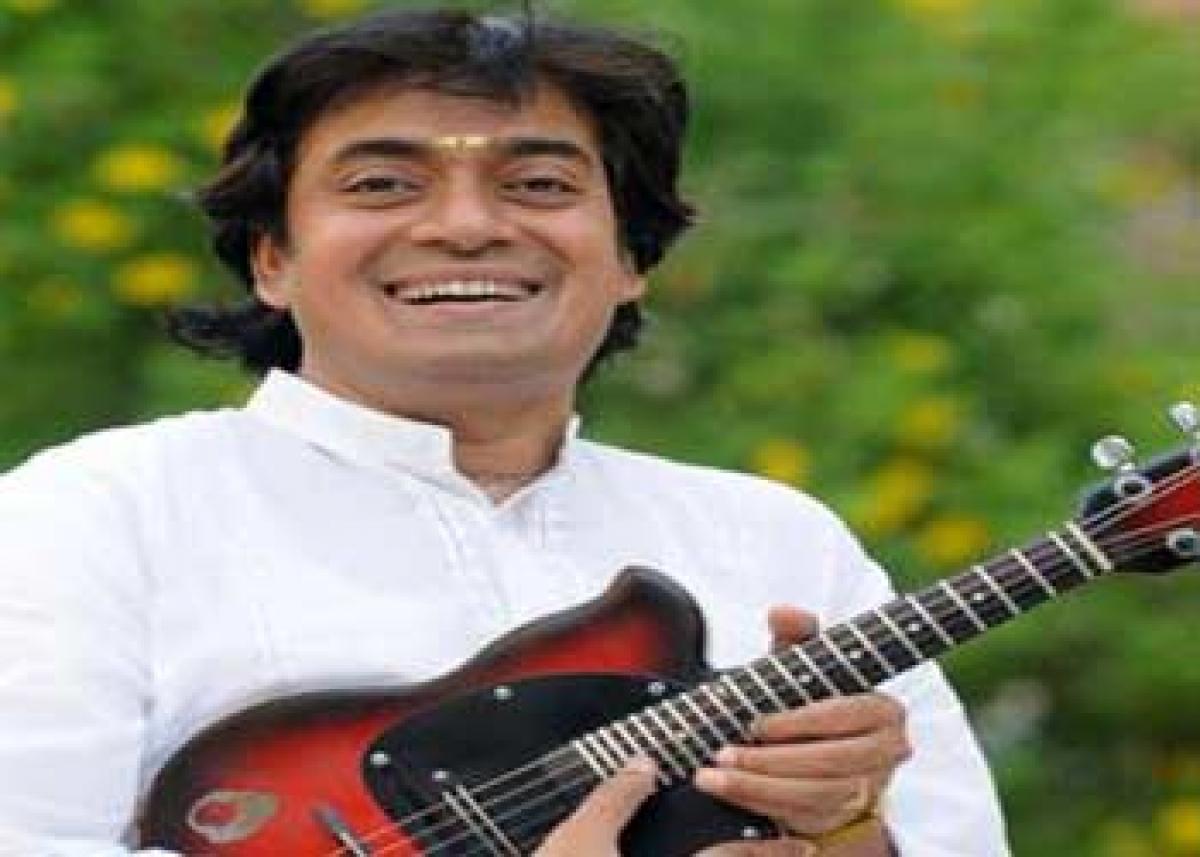 Highlights
Unforgettable Prowess. South India is abode to great musicians. In the state of Tamil Nadu and the city of Chennai musicians live and propagate their...
reminiscences
It has been a year since the death of Mandolin Srinivas (February 28, 1969 - September 19, 2014). He continues to stay close to the hearts of music lovers
South India is abode to great musicians. In the state of Tamil Nadu and the city of Chennai musicians live and propagate their art form. Vocalists, instrumentalists and film musicians are part of this fraternity. In these modern times, classical music especially Carnatic, has got relatively few listeners in comparison to the wide fan following for film music, western, pop, jazz, rock and other varied forms of music.
Against this background, to achieve unparalleled mastery and excellence and live to be a legend in one's lifetime for any classical Carnatic musician is a challenge in itself. This holds all the more true for an instrumentalist. The degree of difficulty and effort required to master this fine art by an instrumentalist is indeed a herculean task.
Replicating the human voice to near perfection requires sustained saadhana and skill. Being born into a musical family and showing early promise, no doubt helps. But this advantage and prodigious talent alone will not suffice. Nurturing this inborn talent and passion for music through rigorous practice moulds one's art into one that can be cherished by the connoisseurs of music till eternity.
In this genre, I can recall with pride and amazement the way U Srinivas mesmerised his audiences and fans with his extraordinary prowess on the Mandolin. To say that he was destined to introduce Mandolin; an altogether alien western instrument into the realms of Carnatic music and thereby make his fans enjoy every bit of his music is no exaggeration. He learnt the hard way.
He mastered the art and science of playing Carnatic music on this instrument and was thus a pioneer. His gripping mastery, which enabled him play every Carnatic music raaga and its intricate nuances was a veritable treat to music listener. He brought the divinity into his music in an enchanting way. During his childhood, when he was an upcoming artiste, there wasn't much flamboyance and flourish to his rendering of kirtanas.
The improvisations and embellishments made to the instrument coupled with his acquiring more and more knowledge and the use of new playing techniques made his music more pleasing to the ear. His expressive bhava laden raagas made his audiences spell bound asking for more any raaga/kirtanaa that he used to render was a gem.
He thus became a much sought after musician and a globetrotter. Honours, awards and accolades brought him fame, galore and umpteen feathers to his cap. Despite all this, he remained a humble soul, devoted as ever to his art. He lost his life to a liver ailment and that too when he was at the peak of his musical journey and career despite having many more years ahead of him, is too great a loss to contend with. A year has passed since his untimely death.
I, as an ardent listener can only recall how sad the Carnatic music fraternity felt on his shocking demise. This is a small tribute that I wish to pay him in deep reverence and gratitude. One hopes that his students and disciples try and imbibe his style and fill his void. That is the best way to remember a supreme and a gem of an artiste.
By NR Raghuram
Subscribed Failed...
Subscribed Successfully...