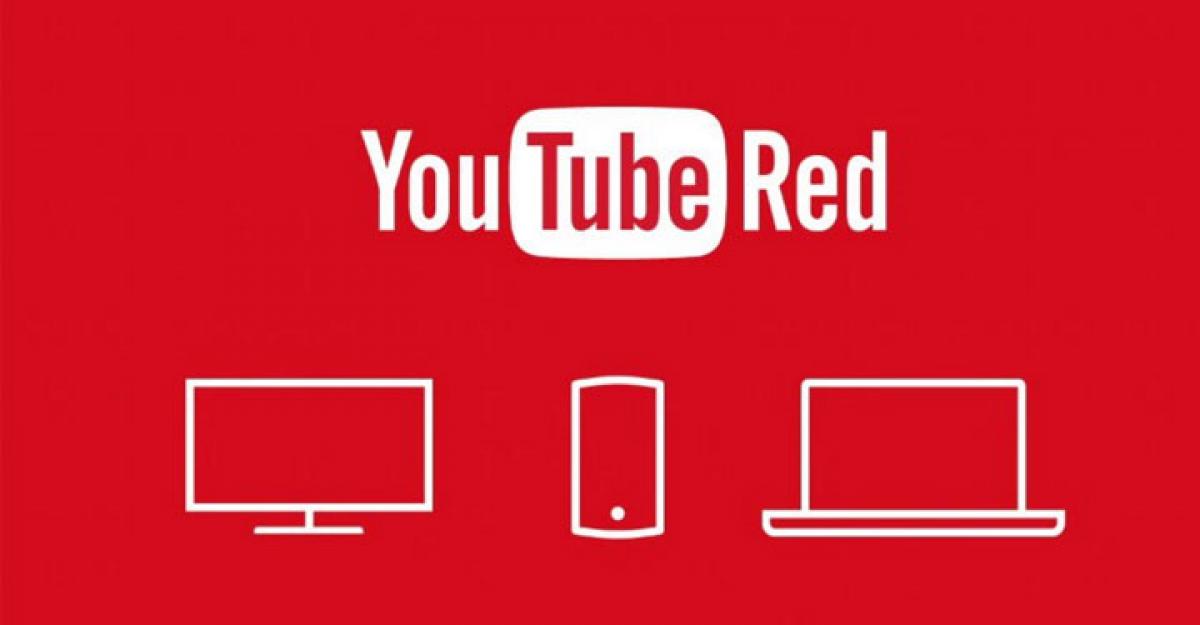 Highlights
Nobody likes change, even though change is the only constant thing in our lives. Every time a big change comes our way, we try everything in our power...
The recent announcement of YouTube Red, which can be accessed by subscribing to it, has caused much confusion and furore about ease of access. Does this really mean the end of free videos?
Nobody likes change, even though change is the only constant thing in our lives. Every time a big change comes our way, we try everything in our power to resist it and discredit it; sometimes in our heads and sometimes in front of others. Every time Facebook comes up with a new feature, there has been mass outrage.

Every time Apple comes up with a new interface, the first week is spent shredding it into pieces rather than exploring it. YouTube's announcement of its ad-free, subscription-based service YouTube Red is no different.

There are all kinds of news floating around, mostly pandering to sensation-news mongers. Ridiculous notions like content creators being bulldozed into signing a deal where they will put their content only on YouTube Red from now on are being posted all over the social media, with no regard to the misconception and chaos it is creating.

Another report attracting eyeballs online is that YouTube content creators have declared an open war and are at loggerheads with Google. Well, these reports are meant for just that, attracting eyeballs. They do not have even a morsel of truth in them and couldn't be further from reality. If anything, content creators are all jazzed up about YouTube Red and have thrown their full weight behind it.

So what is the real deal? What is YouTube Red and does it mean the end of free videos for us? Here is everything you would want to know about YouTube Red:

YouTube Red is a paid service, which will cost its subscribers $9.99 a month. In return they get to watch ad-free content and some exclusive content as well. Subscribers can also use the YouTube Red app to play in the background while they work on other apps.

Similarly, the app can keep streaming even when the device screen is locked. These features are especially helpful when you are listening to music. YouTube Red will also offer the feature to save a video and play it in the offline mode later.

These features do sound pretty cool and practical. We all would love to watch some videos sitting in a train or a bus where the connectivity is poor.The regular YouTube will very much be there as well. No changes are being made in the regular YouTube services.

Viewers can watch content for free on YouTube like always with the ads. In fact, more than 98% of content will still be available on YouTube.Major portion of the revenues from the paid service will go to the creators, just like the ad revenues.

In fact, subscription made model will now give an even playing field to all the creators, big or small. All creators get an equal amount of share of the subscription, no matter how big or small. Which means a huge company like Walmart or 20th Century Fox gets the same amount of money as a teenager with a phone cam for the same number of subscribers.

Oddly enough, this model has more or less been there in all the streaming services. Hulu and Pandora, the so-called competitors of YouTube, have had the model of ad-free streams for a fee for quite some time now and the world still made sense.

Ironically, "the Pandora's Box" got kicked opened not by the Pandora streaming service but by YouTube when it announced the same model. The worst part is that YouTube is actually being very nice about it. If you haven't started your playback, you can even return your subscription and get a full refund with two weeks.

So sit back and relax! Your favourite YouTube isn't going anywhere and neither has it turned evil. It is only trying to introduce you to its cute sister. Give her a chance as well; she might be just as good.

By:Saharssh
Subscribed Failed...
Subscribed Successfully...