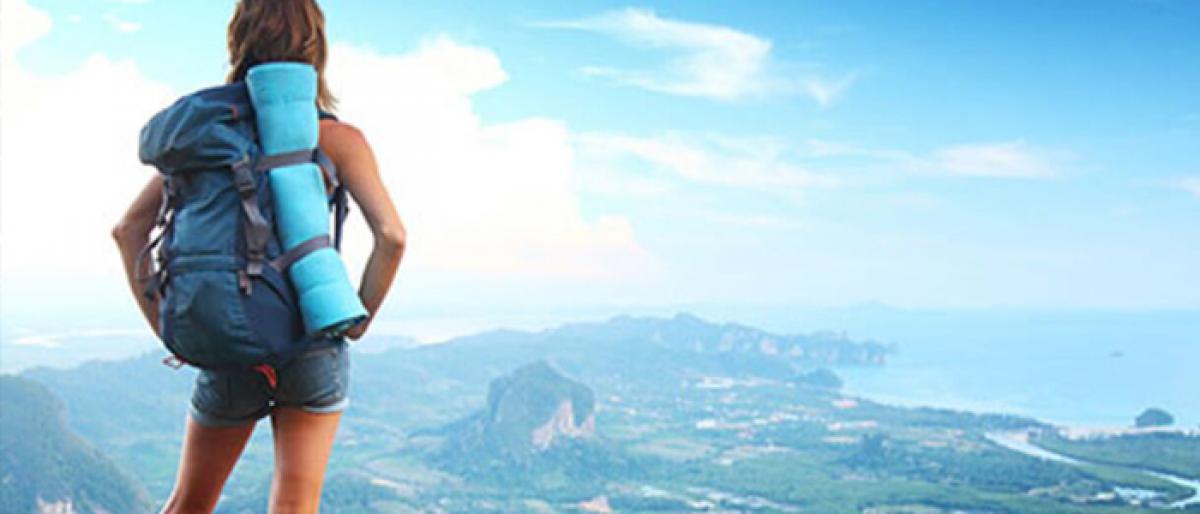 Highlights
With 2017 wrapping up, 2018 is all set to mark new travel habits and trends that will blend the desire to travel to unexplored and hot destinations in the coming year. Here is the 2017's top travel trends and destinations and list down the expected, upcoming travel trends for 2018.
With 2017 wrapping up, 2018 is all set to mark new travel habits and trends that will blend the desire to travel to unexplored and hot destinations in the coming year. Here is the 2017's top travel trends and destinations and list down the expected, upcoming travel trends for 2018.
2017: The Year That Was
The year 2017 was of long weekends, Indian travellers have had leveraged this opportunity to unwind and recharge themselves from the busy city life spurred the trend of 'Short Vacations'.
With India continuing to urbanise, travel consumers in the country have increasingly been favouring experiences over traditional tours. 'Experiential Travel' has gained popularity amongst Indian travelers, i.e., experiencing a destination by connecting to its people, culture and history.
Apart from regular destination sightseeing, travellers prefer travel experiences in their itineraries, such as cruising, culinary tours, sport tours - 'sports on the side' experiences, trekking, island hopping, etc. For example, experiencing the Northern lights, New Year Fireworks or eating at a Michelin star restaurant during a holiday which creates a memory for life.
Apart from the experiential travel, the Indian traveller has also been largely influenced by the Indian film industry. For example, Bollywood film like 'Jab Harry Met Sejal' saw surge in booking for Europe Packages. This has also increased Solo Travel in recent years, as travellers follow the lead of their favourite movie to explore on their own, without a group.2017 also witnessed, increased interest for Safari Travel to popular destinations in Africa and in India.

The above trends have increased the travel movement to destinations like,
Short Haul Destinations: The trends for popular short-haul (long weekend travel) holiday destinations remain constant with movements to Dubai for its myriad of experiences it offers for family - shopping, theme parks, culinary experience's, etc. Thailand for its popular nightlife and serene beaches; Vietnam for the country's wonderful natural beauty and Singapore for theme park, parks and gardens, museums, aquariums, monorails, beaches and more.
Long Haul Destinations: Australia saw a great interest amongst travellers taking advantage of the no biometric regulation unlike Europe. In the year, New Zealand stood out as the one of the most aspirational locations for small to medium size movements.
Unconventional Destinations: With an increased interest to experience the Northern Lights locations, travellers are opting for Scandinavian products - locations like Tromso in Norway and Rovaniemi in Finland are in demand.
Domestic Destinations: In India, Kerala and Goa were perennial favourites for Indian travellers in 2017. Under unconventional destinations, Meghalaya and Himachal saw wide traction for the cherry blossom season and its undiscovered smaller hamlets.
Popular destinations like Italy, Russia, Athens, Paris, Amsterdam, Prague and Zurich were also in demand.
2018: The Unspoiled
While trends from 2017 will continue to grow in the coming year, travellers will desire for more offbeat places that mix the enthusiasm of outdoor experiences with the comfort of homestays in 2018. Below are some travel trends that will make it big in 2018.
Cross-generational Travel – Travelling with extended family, in-laws or grandparents is becoming bigger and leading to a new trend of multi- generational journeys, that takes on new aspects of exploration and significance for each generation. The experiences, bonds, and memories together are cherished forever, which has great significance in the minds of today's travellers.
Multi-destination Travel: Multi-destination travel is growing as a trend. Travellers prefer clubbing nearby destinations to their existing itinerary as adds more value to the Indian traveller and is more cost effective at times. Experiencing the Great Barrier Reef with Sydney and the scenic New Zealand or experiencing night safari in Kenya while merging the blissful beaches at Seychelles.
Cruise Travel: Cruising is becoming popular with Indian travellers. The once considered too expensive, cruise holidays myth is no longer the reservation of the rich and wealthy. Gaining popularity among all age groups, the experience to board a journey on the cruise alone has great aspirational value among Indian travelers.
Also keeping the Indian value-seeks in mind, a cruise holiday is great value for money – owing to all-inclusive packages. Asian waters will remain the most popular due to air connectivity and pricing but we also recommend Alaska Cruises, Bahamas and Florida Cruises, South American and Transatlantic cruises along with River cruises in Europe for our clients.
Glamping: Glamping refers to luxurious camping, where nature meets luxury. Millennials prefer combining adventurous destinations with luxurious accommodations, style of camping with high-end services and amenities. For example, Luxury Safari Tent stays in Masai Mara, Kenya is very popular amongst the enthusiastic traveller.
Bleisure: Bleisure (Business + Leisure) as a trend, will continue to change the Indian workplace culture in 2018, where travel for work is perceived more as an experience rather than routine. The key elements contributing to the rise of Bleisure not only includes growing work stress amongst employees or maintaining a work-life balance, but also a certain technological advances enabling "work from anywhere", which creates a win-win situation for both employers and employees.
South Korea, Iceland and Israel will gain momentum and are predicted to be travellers favourite in 2018.
By: Shravan Gupta, Executive
Director - Leisure Businesses, FCM Travel Solutions India.