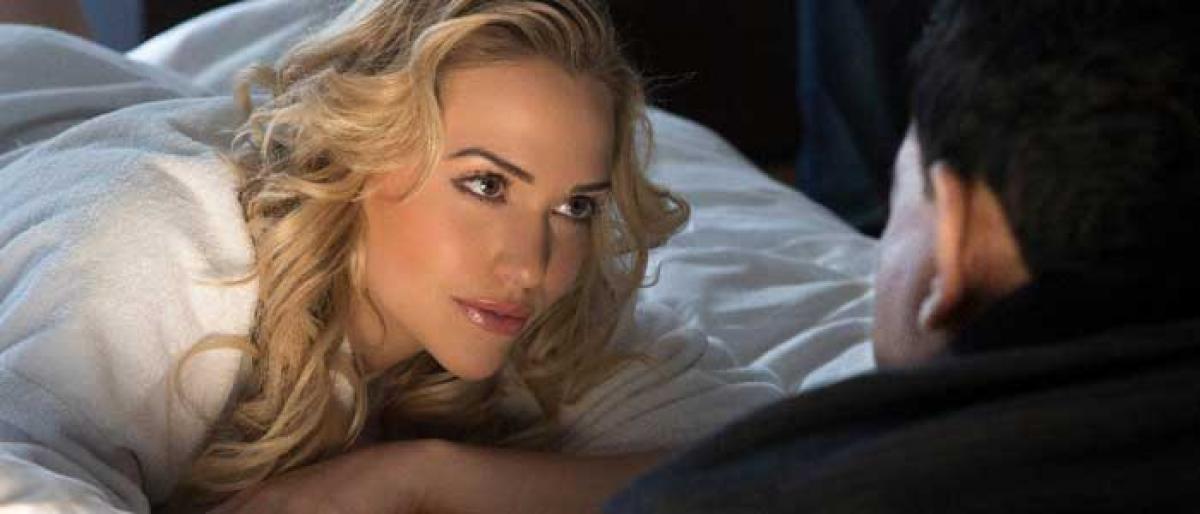 Highlights
Freedom of expression, boundaries of creativity, sentiment and issues of morality have become pet subjects for "Argumentative Indians" (Amartya Sen's very apt description) who today have a plethora of platforms in which they can argue endlessly until paucity of time or sheer exhaustion silences them. 
ADVERTISEMENT
Freedom of expression, boundaries of creativity, sentiment and issues of morality have become pet subjects for "Argumentative Indians" (Amartya Sen's very apt description) who today have a plethora of platforms in which they can argue endlessly until paucity of time or sheer exhaustion silences them.
Television time, media space, digital platforms and roadside protests taking violent turns have become commonplace and every creative work is under public scrutiny oblivious to the fact that there are regulatory bodies vested with powers to decide what content is permissible and what needs restraint.
The fact that content on digital platforms is unregulated isn't helping the cause either, creating a great imbalance with the space having the farthest reach and the greatest impact getting away scot-free while others have to go through the arduous censorship process.
Social unrest sparked through violence instigated by relatively unknown outfits on issues of honour and dignity or protests on what separates an obscene work from one that is touted as an individual expression of creativity are realities that need to be addressed immediately if we need to retain our position as a country that gives its individuals the right to express views freely and fearlessly.
With judiciary having to step in for the release of the film 'Padmavat' (with many state governments ignoring court orders) one is left bewildered by the conflicting voices on the twin issues of obscenity and those offending Indian values. While the central government thinks we need to regulate the timings of condom ads on television so that children do not see content on "safe sex"; we have a Ram Gopal Varma film that makes a film and web series called 'God, Sex and Truth' (yes an acronym similar to the dreaded tax) with American adult film star Mia Malkova, which through nudity and sexually explicit scenes has the heroine tells us that she is more than the body (spelling out each part for effect).
Varma's treatise on sex has resulted in angry debates between him and several women's organisations who are offended by his unapologetic stance and remarks that have been described as downright derogatory by them. While there are people who dismiss Varma's media appearances as just another publicity stunt, the controversial filmmaker who quotes Freud and Henry Miller and states that the crime rate has come down in Sweden after it legalised porn and comes up with his usual line "If you don't like what I make don't see it".
A television clipping of Varma looking intently at his mobile phone while women attack him about his film, shows the anchor ask him with a wicked gleam in his eye "You are watching porn on your phone aren't you?" "Yes, indeed" is Varma's reply and both men laugh unmindful of the disrespect to the panellists on the debate. "Obscenity and art are subjective. Each person has his own sensibility and I have a right to make what I believe in. I do not need someone to tell me what I should make and how I should make a film.
I am here to say what I want to. If you don't like it the problem is yours," says Varma. Women's organisations see red over the fact that filmmakers have been using women as a sexual commodity under the guise of creative expression bordering on perversion. "Pornography is no answer to social evils. It is, in fact, detrimental to young minds. To call it an outlet or an emotional release and make films that equate sex with God speaks of sick minds that are bereft of healthy relationships," says a women's activist on the condition of anonymity.
Dr SV Nagnath, astropsychologist, seconds this opinion stating that pornography paraded in the name of individual expression can cause irreparable damage to society. "What is shown in an explicit manner definitely captures the imagination, and this enticed imagination looks for an opportunity that increases crime and abuse and more importantly destroys the moral fabric of society," he says.
For centuries we have had sexually explicit literature, art depicting sexuality and erotic sculptures in places of worship not to mention films with bold themes. However, the difference between what is brazen and aesthetically appealing or what is sensual and obscene has been difficult to define.
It is interesting to note filmmaker Mahesh Bhatt's views on this subject. "Like beauty, vulgarity lies in the eyes of the beholder. It's an age-old perception. What I like is erotic. What you like is pornographic. I think it all depends on the economic tyranny of taste. It's your economic upbringing that defines your perception, as well as the way you project sexuality."
A look at the etymology of the word obscene, which comes from the Greek terms – ob skene – designates what is outside or behind the scene and related to violent scenes in Greek plays from the 5th century. Whether it is art, literature, films or social media freedom of expression, remains one of the essential foundations of a democratic and pluralistic society like ours. Balancing what society considers objectionable and what is legally objectionable is the key to social harmony.
"We need an impartial censor board with members who can look at issues from both the social and legal angle as well as a framework to monitor digital content. On one hand, we have censor boards filled with political appointees and on the other, we have digital content that is unmonitored. Unless this situation is addressed immediately issues of films, literature and other creative work will continue to be embroiled in controversy. The foremost requirement I would say is a judiciary independent of political interference," says WV Vijaya, a lawyer with the High Court and a member of the Child Rights Protection Committee in Hyderabad.
To accept diverse views, to allow debate and to impose restrictions when one sees possibilities to disruption of the social fabric are necessary for any civilised society. Coming back to where we began, the "Argumentative Indian" debating issues threadbare harms no one. To quote Freud "Opposition is not necessarily enmity: It is merely misused and made an occasion for enmity".