Greenery soothes the atmosphere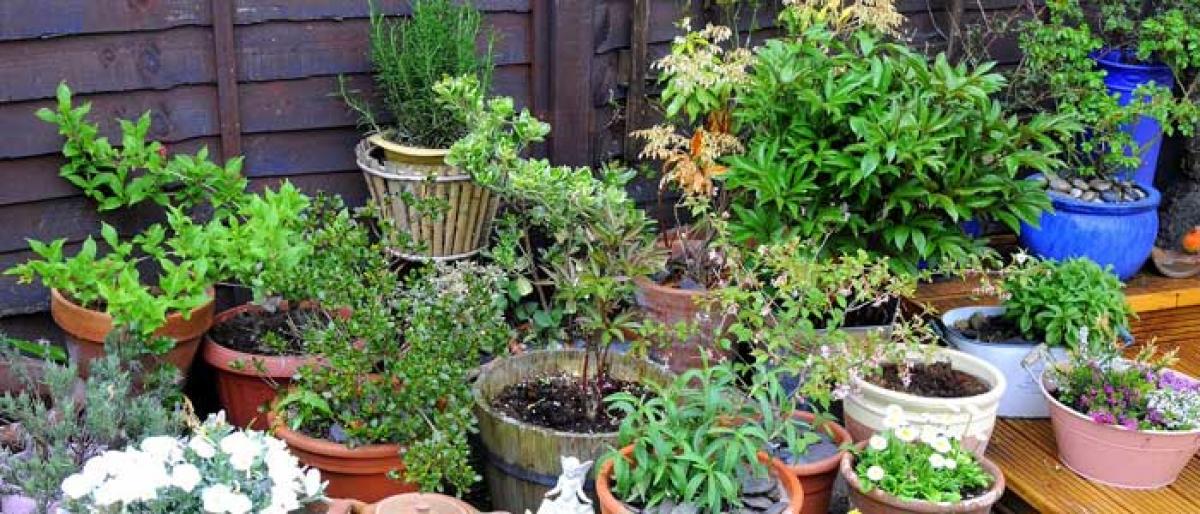 Highlights
When it comes to home décor, there is nothing quite like a patch of green outside one's picture window or in the balcony of your apartment to soothe...
When it comes to home décor, there is nothing quite like a patch of green outside one's picture window or in the balcony of your apartment to soothe the senses. Lunches, brunches and tea organised in a garden or inside the house with a view of beautiful plants, complete the regal atmosphere of a house or apartment.
Gardens make life worth living. A small space of greenery can improve the quality of life, add oxygen to your bloodstream and attract birds and butterflies. Even if one lives in an apartment, you can fill flowerpots and containers full of flowering plants, cacti, succulents and herbs.
But if one has space in one's plot, then the question that should be asked is what kind of a garden would suit your personality? There are many different types of gardens that you could have.
Besides having vegetables and fruits growing in a certain area, you may also want one of these types of gardens.
Ornamental
This can be formal or informal and is characterised by having plants or shrubs rather than flowers. If you live in the suburbs and have plenty of garden space, a Wildlife Garden may be an appropriate choice for you. A wildlife garden will usually include a water feature, tall grasses, and lots of flowers and fruits. This is the type of garden that bees, butterflies and birds will be drawn to.
Rose
Roses have inspired gardeners and poets alike for centuries. It's no wonder so many gardeners devote entire gardens to cultivating this delicate yet stunning plant. With so many colours and types of roses to choose from, you can find the right roses to suit any tastes.
Kitchen
If you don't have space or a large vegetable garden, you may want to plant a kitchen garden. This type of garden is usually planted close to the house where you can harvest the plants easily. However, you need to make sure that it is not so close to the house that it does not get adequate sunlight. Plants in a kitchen garden are usually those that are easy to plant, maintain, and harvest. Lemongrass, curry leaves, mint and a few vegetables like chilli and creepers like gourd are easy to grow.
Shade
In very shady areas of your garden, many sunlight loving plants will not thrive. There are shade-loving creepers, ground cover plants and flowers for gardeners to choose from, brightening up the spots in the shade.
Japanese
Ponds, streams, hills, stones, trees, flowers, bridges and paths are used to create a miniature reproduction of natural scenery which is often a famous landscape in China or Japan. Artificial hills and rocks gardens can be created with a little extra effort.
Rock
This can be a garden complete with rough-hewn rocks, wildflowers and foliage, and perhaps even a waterfall. Rock gardens are perfect for sloped areas in your lawn that would be hard to mow if covered with grass.
Container
These are perfect for beginner's and for small spaces in the balconies of apartments. You can grow a mix of flowers and foliage in containers. Or you can devote a container to herbs or speciality plants such as roses or orchids.
With so many nurseries and roadside hawkers selling plants, one has a lot of choices. Available is a good mix of flowering plants, fruit trees and fertilisers on sale. Nurseries are dream destinations for avid as well as amateur gardeners and if you just don't have green thumbs, then it is time to exchange plants with your neighbours and friends and practice until you develop a flair for gardening!
By: Beyniaz Edulji
Subscribed Failed...
Subscribed Successfully...