On the euphoria called football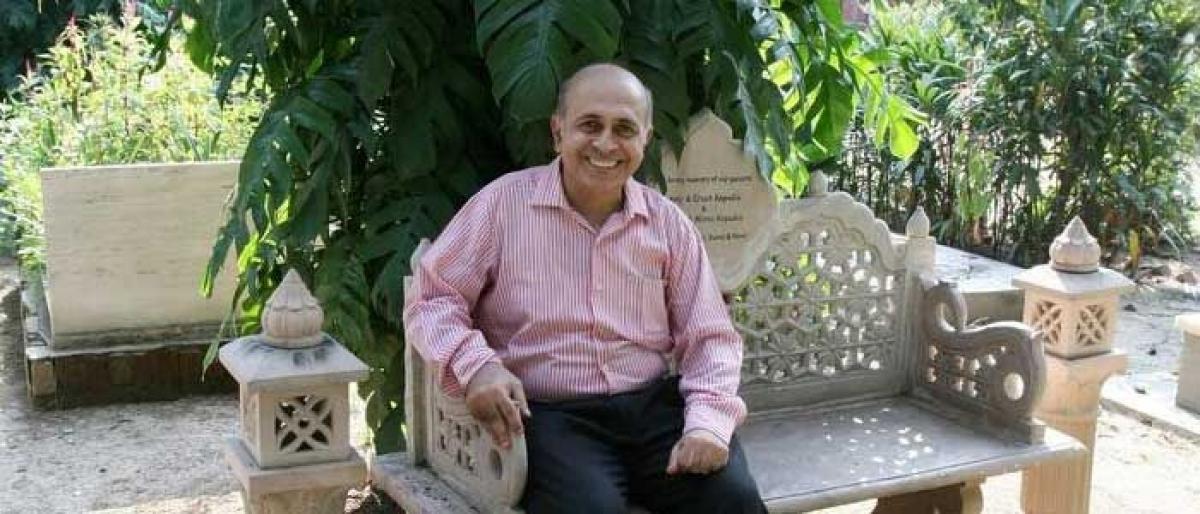 Highlights
The whole world is looking towards Russia as it gears up to produce a spectacular extravaganza when it holds global attention for 32 days from June 14. With the kick-off less than a fortnight away, fans across the globe will tend to forget their interest for any other discipline and stay glued to catch up with the exciting action when the beautiful game's crème
The whole world is looking towards Russia as it gears up to produce a spectacular extravaganza when it holds global attention for 32 days from June 14. With the kick-off less than a fortnight away, fans across the globe will tend to forget their interest for any other discipline and stay glued to catch up with the exciting action when the beautiful game's crème de la crème, the 21st FIFA World Cup, gets underway in Moscow with the host taking on Saudi Arabia.
Undoubtedly the magic of football will have the world in its weaves, including in India, where Lionel Messi and Cristiano Ronaldo, among others, are household names.
But, here is something that comes as nerve-wracking news to fans of the two superstars. In the opinion of the celebrated Novy Kapadia, an authority on the sport, the ensuing event will be no cakewalk for Argentina or Portugal.
The ever-affable Novy, whose smile stands out and is characteristic of his persona, contends that France will be the team to beat. Being well-balanced it is capable of ringing in the 1998 euphoria. He says the absence of Italy and Netherlands will have a bearing on the prospects of many sides in contention.
For one whose knowledge is so vast, his observations and predictions cannot be discarded just like that.
Novy Kapadia has authored many popular books on football, including 'Barefoot to Boots' and the latest 'The Football fanatic's essential guide, 2018 World Cup Special'.
Excerpts:
When Indian football lovers dedicate their love for the beautiful game during the FIFA World Cup, the passions are seemingly like "Begani ki Shadi Mein Abdulla Deewana" considering that fact that India has never made it to the extravaganza. How do you view this strange link? Is the sport coming of age in the country?
In the era of globalisation, passion for the greatest show on Earth is inevitable. With European leagues being shown all the year round, Indian fans are familiar with players and get attached to the clubs and then the national teams. Historically fans in Bengal and Kerala liked either Brazil or Argentina. Fans in Goa admire Brazil.
The standard of world football is so magnetically attractive that Indian fans feel involved with different countries. This pattern is prevalent across the world. You see, it is only five or six nations that stand a chance of winning the ensuing World Cup and the fan swears by it till it gets eliminated. In India, the craze has sky-rocketed somewhere around the 1990s when the World Cup was shown on satellite TV, which came laced with an overwhelming promotion by all and sundry. Blessed we all are that this has been growing continuously.

In your opinion have there been any substantial gains for Indian football since the time the country hosted FIFA Under-17 World Cup?
For starters, from among all the editions of the Under-17 World Cup, India shattered the record for largest attendance with an estimated 13,47,143 spectators attending the event. This demonstrates that, contrary to general perception, Indians are not overly obsessed with cricket. FIFA President Gianni Infantino, who attended the final, predicted that the future here was in football.
Another positive legacy is the construction of six world-class stadiums. For instance, the Vivekananda Yuba Bharati Krirangan (Salt Lake stadium) in Kolkata and the other five are grounds where clubs like Real Madrid, Barcelona, Chelsea, Manchester United and Arsenal can play during pre-season summer tours, like they do with Japan, China, Malaysia and Singapore. Moreover, despite being placed in a tough draw, the gallant display by Indian players has come as a whiff of fresh air, which is another positive legacy of hosting the U-17 World Cup.

Tell us something about your book that traces the journey of Indian football?
My book is a thrilling account of the incredible history of Indian football, from 1888, the start of the Durand football tournament, which is the third oldest in the world after the FA Cup in England and FA Cup in Scotland till 2017.
A major source of sports entertainment, football has thrived in several towns and cities apart from Calcutta. Of course, Calcutta (Kolkata) still remains the main hub. In Part II of my book called 'Battles of Supremacy'; I have a whole chapter entitled "The Great Rivalry" tracing the matches between Mohun Bagan and East Bengal from 1925 till 2017. The game was also inextricably linked to community identity and has been shrewdly used to meet political ends. That apart, it has contributed immensely to the country's cultural heritage.
Having experienced many of these transitions first hand, I have traced the eventful journey of the sport up to the present and so the book will enthral both the old and young generations.
You are a battle-scarred multifaceted personality having excelled as a commentator, critic, writer and a journalist. From where do you get so much of motivation to serve sports fraternity, day in and day out? What has been the driving force that sustains an extremely high-quality consistency?
Sports in general and football, in particular, have been a passionate integral part of my life, right from my childhood, when I would read a lot about sports.
Even during my playing days I always read a lot about different sports from newspapers and old magazines. I enjoyed collecting data and compiling records. I have a very sound database of several disciplines. I enjoy watching sports, especially football and it is an added bonus to be able to write and speak about my hobby and passion. My motivation is my love for watching and talking about sports, especially football and sharing ideas and insights with others.
What kind of challenges do you confront as a commentator in the digital age, considering that you began with the radio? There are myriad sports dedicated channels, including in Hindi and regional languages. What's your take on this ever-on-the-rise medium?
Commentators, per se, cannot rely on voice, identification of players and description of an action. The individual has to be an expert with an excellent presence of mind. He has to be adept and have the stimulus at providing extra information, bringing in give historical references and comparisons and analyse the match in its appropriate perspective. The roles have been redefined. Today, a commentator must and should educate and entertain.

You are a highly qualified commentator with a track-record that is almost like a benchmark for your peers and successors. Articulation comes naturally to you. How do you, and other originals who have taken this career option for livelihood, feel when rank outsiders, like former players, take over the commentary box with their dose of glamour-quotient. You are a treasure trove. Is there a sense of unease when such celebrities share the room?
The trend of former cricketers becoming commentators after they retire started with Kerry Packer's Channel Nine. In India it took-off after Satellite TV came to the country and rights went to ESPN-Star Sports. Descriptive ability is very important. Former players only work as expert commentators in other sports. The lead commentator, away from cricket, is, by and large, a regular commentator. The advantage of former players is that if they are good thinkers of the game they can analyse techniques and share interesting anecdotes and stories to keep the viewer glued to the box.
What is your message to those who wish to pursue a respectable career as a sports commentator?
The going will be tough and very difficult in India, except in cricket, which is played throughout the year. For those in other disciplines, I can state from own experiences that it is best to persist with commentary as a hobby along with a regular job. To work as a full-time sports commentator you have to specialise in several sports. Only then can one hope to make a living as a commentator in India.
By: Manmohan Harsh
Interested in blogging for thehansindia.com? We will be happy to have you on board as a blogger.