The Great Breathing Campaign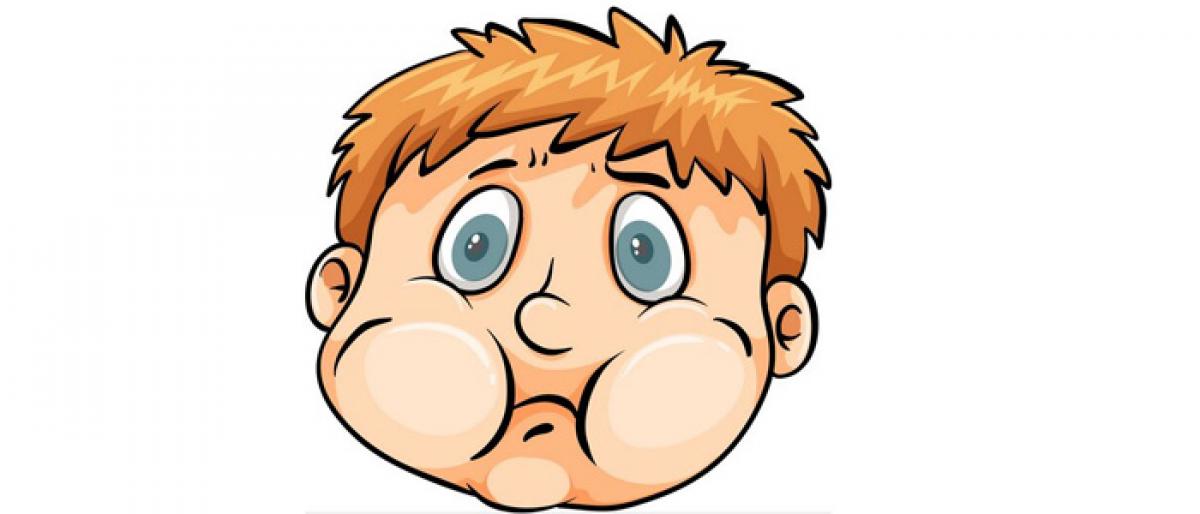 Highlights
I spotted one of my want-to-get-famous-quickly friends in our neigbourhood park. He was breathing heavily while at the same time trying to smile and...
I spotted one of my want-to-get-famous-quickly friends in our neigbourhood park. He was breathing heavily while at the same time trying to smile and record his video. Job done, he replayed it, nodded in satisfaction and posted it online. 'Done!' he said.
I asked him what he was up to. Was he scaring some pals of his with his video?
'I started a health revolution,' he said. 'How to breathe to live long and healthy! This video will go viral.'
'What's new about breathing?' I said. 'Maybe if you held your breath and took a video, then it could go viral and benefit society also. But if you breathe like everyone else why will it go viral?'
'Arre baba, you watch!' he explained. 'Challenge is the key! Our local Corporator is always looking for innovative campaigns to promote himself. So I challenged him. I also challenged other celebrities in our park – the Laughing Club President, the Yoga gang and others. Now it will go viral.'
'But what did you challenge them to?' I asked.
'The Great Breathe In Challenge!' he said grandly. 'Can we have a healthy society if we don't breathe properly? We would all be dead right? Once our celebrities post videos of how they breathe, our "Breathe In India" campaign will take off and we are well on our way to become viral… i.e. a healthy society. It solves all our health problems. Health is wealth.'
Within minutes his phone starting pinging like it had contacted an exotic virus. The Laughing Club President, the Corporator, the Yoga gang and others had all accepted the challenge. They shot videos of themselves, breathing, and sent messages urging all of us to breathe.
Their videos got many likes and comments congratulating them on their innovative ideas and assuring them of complete support. The first video that went viral was the video sent by the Corporator. He was breathless with excitement.
'Everyone should breathe in,' gasped the Corporator as his team of able bodied muscle men breathed deeply behind him. 'I promise you, we will all breathe freely as long as I am here. To my last breath, I will fight and provide free air.
I will get special funds allocated to ensure better quality air than other parks. As you know, our opposition has made our park's air available to other colonies and colluded with them to pollute our air. But I will give you permission to breathe free air. Breathe freely, without fear.
And remember – we have no place for the unhealthy here. Breathe right, or don't breathe at all. Let only the healthy stay! Let's the unhealthy go to other parks! Breathe In, Breathe In.' He collapsed from breathlessness after his impassioned speech. His team shouted slogans loudly.
'Awesome speech!' said my friend, moved to tears. 'What emotion! Look at the number of people who have become aware of the importance of breathing. And, we now have permission to breathe freely. 'Breathe In' is a runaway success. See, everyone is breathing! 100% success. But, tell me, why is the Corporator breathless?'
'Dude,' I said. 'If I were you, I'd take advantage of the situation and breathe in more free air than you normally do.'
'Why so?' he asked.
'Because it will increase oxygen supply to your brain and improve your mental health,' I said. 'Then you could inform your bunch to 'Breathe Out' as well. Right now they are full of air which is bad for their health. They could burst.'
My friend scratched his head. I breathed a quick lungful and left before he launched the Scratch India campaign. I dread to think of what he might want to scratch…next.
By: Harimohan Paruvu
Subscribed Failed...
Subscribed Successfully...