Here's How to Make the Best Use of your Amazon Firestick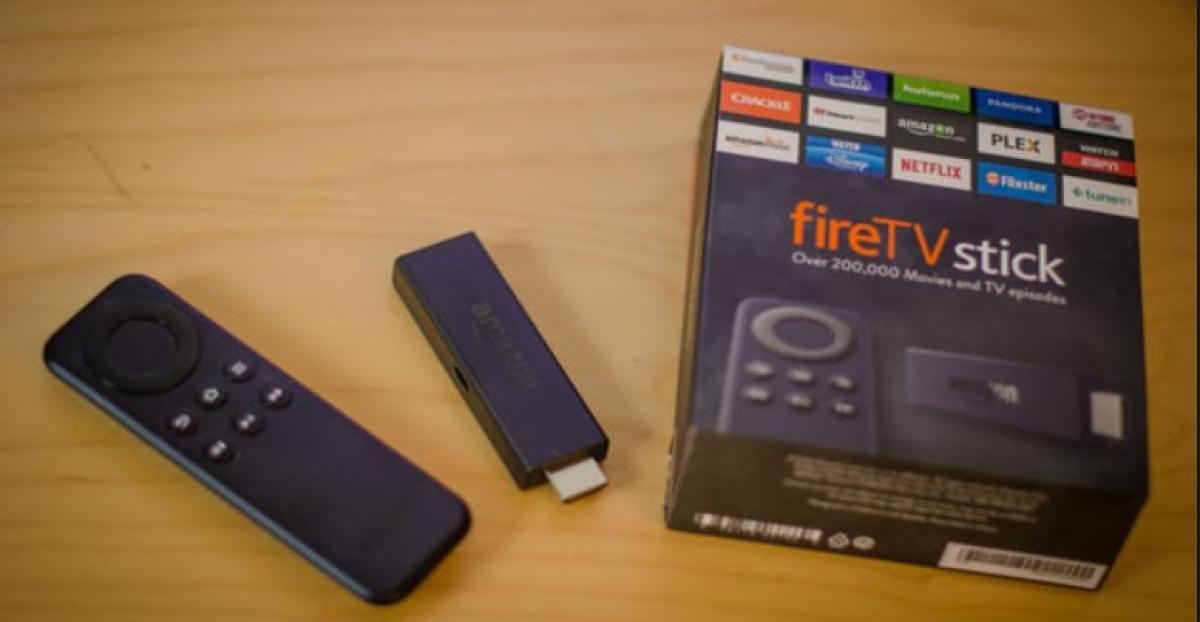 Highlights
​The Amazon Firestick is one of the best ways to turn any TV into a smart TV. Apart from allowing to stream content from all favorite online sources via WIFI, the Amazon Firestick also allows anyone to make use of the Amazon Alexa voice assistant, Amazon Prime video, and more
The Amazon Firestick is one of the best ways to turn any TV into a smart TV. Apart from allowing to stream content from all favorite online sources via WIFI, the Amazon Firestick also allows anyone to make use of the Amazon Alexa voice assistant, Amazon Prime video, and more.
However, there are more to the Amazon Firestick than what is popularly told. Today, we bring you a list of the top ways to make the most use out of your Amazon Firestick.
Enjoy Awesome Games
There are many competitors to the Amazon Firestick, but none offers a broader selection of games to choose from than the Firestick. To briefly give you an idea, the Amazon Firestick supports almost all the favorite Android games which include Asphalt 8, Riptide GP2, and The Walking Dead.
Amazon game controller for Firestick come with a dedicated game controls similar to any other dedicated game controller. If you purchase this, your game becomes more interesting. You can also learn how to jailbreak firestick without a computer. The process is quite simple and requires only a good internet connection, your Firestick, and Remote.
Use Amazon Firestick For Home Surveillance
As the Amazon Firestick supports most of the Android applications from the Google Play Store, you can easily broadcast your home surveillance footages to your TV live using the Amazon Firestick.
All you need is an IP camera that can do the surveillance and the IPCam Viewer Android app installed on your Firestick. Once done, you can view the footages of your surveillance camera directly on your TV.
Watch Latest Movies and TV Shows
If your favorite TV show or movie is not yet available on any of the content streaming applications available in the Firestick, you can easily stream those content by installing the Kodi app on your Amazon Firestick after jailbreaking it.
Jailbreaking the Amazon Firestick is not illegal, and you can also jailbreak Firestick without a computer as well.
Stream Content Directly From PC
If you wish to play content stored on your PC onto your TV directly, then you can do the same using the Amazon Firestick.
There is a software called Plex Media Server, which has both a desktop client and an Android application. Once installed on both your PC and Amazon Firestick, you can make use of the Plex Media Server to play any content that is stored on your computer.
Take Your Amazon Firestick Content Anywhere
There is 8GB of internal storage space provided in the Amazon Firestick. The best part of having an internal storage space is that you can download and store any content on to the Firestick.
To play the same content on any other TV, all you need to do is to plug in the Amazon Firestick to the HDMI port. Which means you can easily play any content of your choice without having to worry about compatibility, video format, etc.
Connect Amazon Firestick Directly To A Projector
You can work with the Amazon Firestick using a projector or a mini-projector as well. As projectors have an HDMI port, you can directly plug the Firestick to the projector and share the content with the audience quickly.
Apart from playing content, you can also play multiplayer games as well by connecting the Firestick with a projector.
Use Amazon Alexa For Web Searches
If you did not know already, the Amazon Alexa voice assistant is considered one of the best out there and can do more than playing music or informing you about the weather.
You can give voice commands to do any searches online as you would regularly do on a web browser. The benefit of using Alexa for web searches is that provides detailed voice responses for every search. Which means that for web searches about cooking recipes, movie reviews, etc., you can get detailed voice responses which will make it quite easier than searching for it on your Smartphone or tablet.
Moreover, when you connect the Firestick to the TV, the microphone is always ON, and you can easily trigger Alexa right from your living room to make web searches or even play content from YouTube, Spotify, etc. right on your TV instantly.
Subscribed Failed...
Subscribed Successfully...