All out effort to keep Zika at bay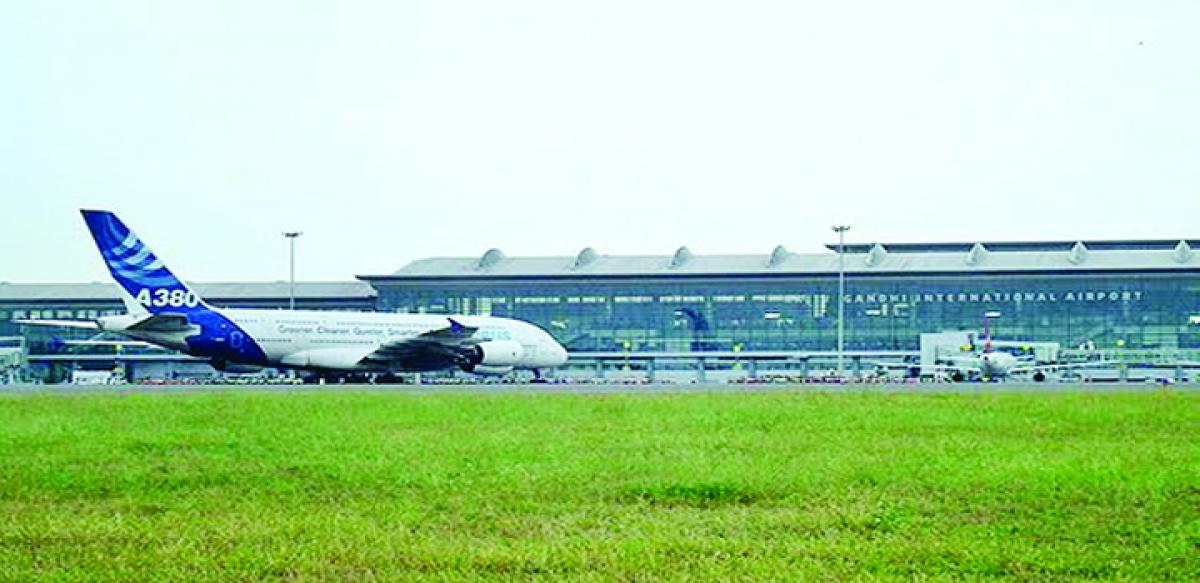 Highlights
Faced with the risk of Zika virus, the state government has decided to take immediate steps to control the breeding grounds of Aedes mosquitoes around 6 km radius of Shamshabad airport.  While the airport authorities are ensuring that the passengers from notified countries are counselled and screened for any Zika virus symptoms upon their arrival
Faced with the risk of Zika virus, the state government has decided to take immediate steps to control the breeding grounds of Aedes mosquitoes around 6 km radius of Shamshabad airport. While the airport authorities are ensuring that the passengers from notified countries are counselled and screened for any Zika virus symptoms upon their arrival, the GMR group is ensuring that mosquitoes are controlled in the airport premises spread across several km by taking up regular fogging of the area and ensuring that there was no water logging.
On the other hand, the Epidemics Wing of state Health Department in coordination with other wings would ensure that all the breeding grounds of mosquitoes are brought under control in five villages surrounding the airport. "Since mosquitoes can travel a distance of 6 to 10 km, we shall be ensuring that no mosquito enters nearby villages, said Dr G Subbalaxmi, joint director, Epidemics.
As the city has large number of Aedes mosquito which is responsible for dengue fever and chikungunya, the officials feel that the risk level in the state was high. While the Central government has ensured that most of the airports are brought under stringent checks to prevent the spread of Zika virus, the ports remain unchecked. There is every possibility of Zika virus entering the Telugu states through Vizag and Kakinada ports. The major ports are yet to be equipped with screening system, said health officials.
During a recent meeting attended by Regional Joint Director, Union Ministry of Health it was decided to control mosquitoes in the villages surrounding RGIA with proper coordination between various departments with clear work chart. The government will also take up awareness campaign on the measures that need to be taken to see that the mosquitoes do not breed in the surrounding villages. Social Welfare and DMHO Ranga Reddy District would also be engaged in the campaign, said the official.