Insensitive commuters litter Metro stations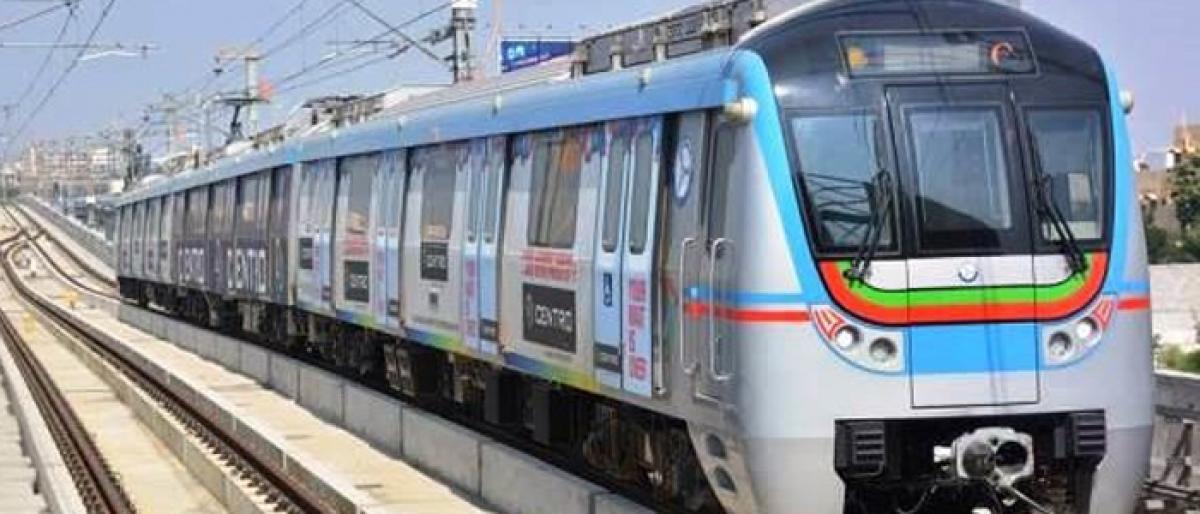 Highlights
Even before one month of Hyderabad Metro Rail's inauguration, stations in and around Secunderabad already seem to be disfigured with thrash disposed of by commuters. Making its presence on the steps leading to the platform and even on the pipes that were laid to carry rainwater, leftovers of betel leaves, chewed gums and waste papers are thrown around, clearly indicating the irresponsible attitude
Hyderabad: Even before one month of Hyderabad Metro Rail's inauguration, stations in and around Secunderabad already seem to be disfigured with thrash disposed of by commuters. Making its presence on the steps leading to the platform and even on the pipes that were laid to carry rainwater, leftovers of betel leaves, chewed gums and waste papers are thrown around, clearly indicating the irresponsible attitude of passengers and the ignorance of the rail officials. Despite the fact that the rail authorities had made it clear that those found littering the platforms would be penalised, citizens found a way of flouting the rule by finding places away from the eyes of the CCTV cameras present near the tracks.
Even the freshly laid tracks at the Rasoolpura Metro Station seem stained, but an official at the platform claimed that it might have happened even before the metro rails were inaugurated. "We are just proud that we have become a metro city in its true sense but the way I see it now, we have not still learned our lesson of a 'Swach Telangana'. Not just the passengers, but also the authorities who have failed to provide spittoons and dustbins near the platform are to be blamed. If we dream of living in a clean city, we must all play our part in it?" says Nirmala, a passenger.
Subscribed Failed...
Subscribed Successfully...