People losing faith in the system, says Telangana Governor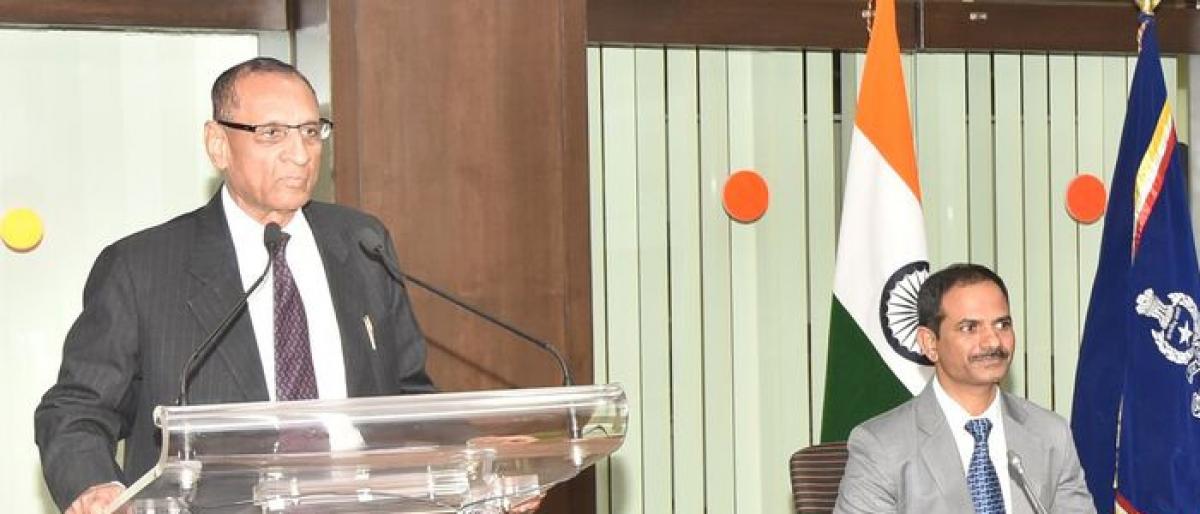 Highlights
A five-day seminar on 'National Security' organised by Sardar Vallabhbhai Patel National Police Academy (SVPNPA) was concluded on Friday. The Seminar focused on increasing awareness of the participants on different sources and dimensions of a threat to national security, challenges and preparedness for countering them. It also discussed the latest emerging trends affecting national security from i
​Hyderabad: A five-day seminar on 'National Security' organised by Sardar Vallabhbhai Patel National Police Academy (SVPNPA) was concluded on Friday. The Seminar focused on increasing awareness of the participants on different sources and dimensions of a threat to national security, challenges and preparedness for countering them. It also discussed the latest emerging trends affecting national security from internal and international forces.
SVPNPA has been organising the seminar since 2000, which was attended by IAS, IRS, IPS, Indian Army, Indian Navy, Indian Air Force, various central armed forces officers and the nominees of the State Governments attended the Seminar.
The Governor of Andhra Pradesh and Telangana, E.S.L. Narasimhan has attended the valedictory ceremony. He said that national security had undergone a complete paradigm shift which now should be read as national interest. "It encompasses various issues pertaining to the economy, geo-polity, environment, change in social trends and technological innovations along with the domestic and external threats. All these issues are only relevant when a worldview is taken into consideration," Governor said.
He opined that the main challenge facing the nation is the trust deficit, "People losing faith in the system and therefore the remedy should be the bureaucracy and the governments should work with responsibility, accountability, and accessibility to the public, by giving a paramount importance to the happiness index of the common man. The second major challenge is the alienation of the youth due to the perceived exclusion for want of food, health, and security," Narasimhan said.
The seminar was attended by P.S. Raghavan, Convener, National Security Advisory Board and presided by D.R. Doley Barman, Director, S.V.P. National Police Academy.
Subscribed Failed...
Subscribed Successfully...