Revanth Reddy sees KCR-Adani nexus in CG power deal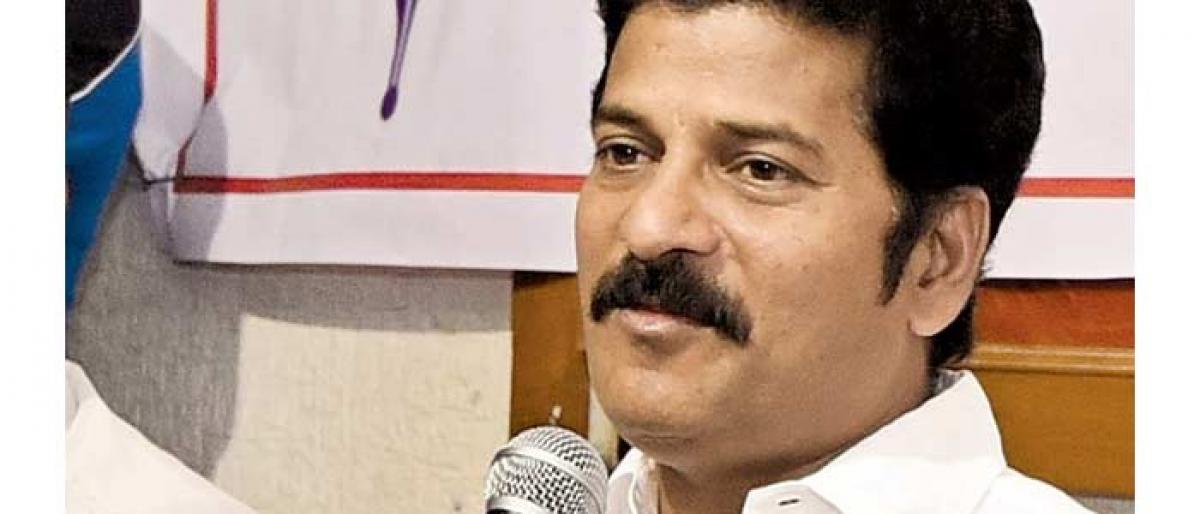 Highlights
Congress leader and MLA A Revanth Reddy on Thursday alleged that the government has been bleeding Telangana to make benefits to Adani Group of companies Addressing the media, he said that the government was ready to purchase power from Chhattisgarh State at a higher cost and this would benefit the Adani Group He said that this scandal has exposed the secret relations between Chief Minister K Cha
​Hyderabad: Congress leader and MLA A Revanth Reddy on Thursday alleged that the government has been bleeding Telangana to make benefits to Adani Group of companies. Addressing the media, he said that the government was ready to purchase power from Chhattisgarh State at a higher cost and this would benefit the Adani Group. He said that this scandal has exposed the secret relations between Chief Minister K Chandrashekar Rao and Adani Group.
Explaining the deal, he said that Chhattisgarh would supply power of Marwa Power Plant which would receive coal from Adani Group's coal mines. The Adani Group has a tie up with Chhattisgarh's Thermal Power Plant to supply coal for 10 years. The State government would make an agreement to buy power from CG for 12 years.
He said that this deal was struck to bail out the Adani Group from incurring losses in the coal mines business. Most of the coal mines of the country did not have revenue and they are in red. The Adani Group was facing similar condition and it has been forcing the CG government to sell the power at higher cost of Rs 5.50 per unit to Telangana whereas the price of the power in the open market was Rs 3.50 unit. This means that Telangana would pay about Rs 16,000 crores more to the CG.
He said that as the CG power station would sell the power at higher rate to TS and in turn it would pay more to the Adani Group for the coal. Revanth Reddy alleged that the secret bond between Chief Minister K Chandrashekar Rao and Adani Group was exposed as the former has used the aircraft of the group to attend the funeral of former Chief Minister M Karunanidhi.
Interested in blogging for thehansindia.com? We will be happy to have you on board as a blogger.