TS State to assist differently-abled: Kadiyam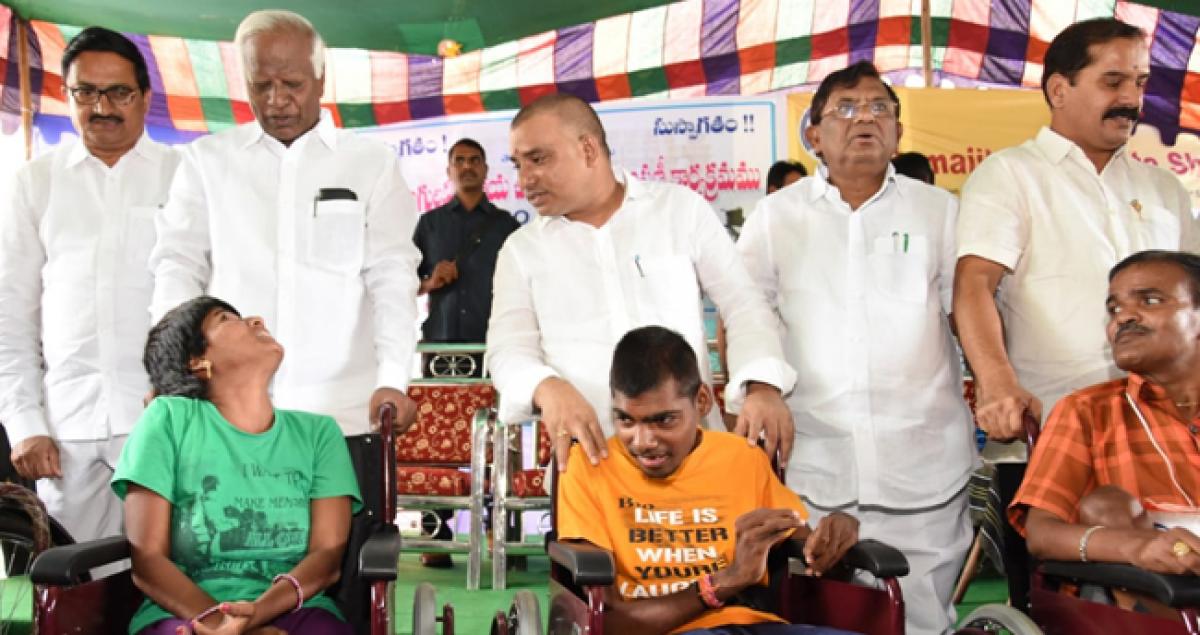 Highlights
The State government is giving priority to the welfare of the differentlyabled, Deputy Chief Minister KadiyamSrihari said, distributing tricycles and other apparatus to the challenged persons at the Arts and Science College Auditorium here on Tuesday
Warangal: The State government is giving priority to the welfare of the differently-abled, Deputy Chief Minister Kadiyam
Srihari said, distributing tricycles and other apparatus to the challenged persons at the Arts and Science College Auditorium here on Tuesday.
Referring to the increase in monthly pension from Rs 500 to Rs 1,000 to the challenged persons, he promised to speak to Chief Minister K Chandrashekar Rao to provide 100 per cent subsidy loans to the differently-abled persons, who as of now are availing 80 per cent subsidy.
He also recalled that the government had increased reservation quota to challenged persons from 3 to 4 per cent. K Vasudeva Reddy, chairman of Vikalangula Cooperative Corporation, said that State government under the leadership of KCR was committed to the welfare of physically challenged.
MPs Pasunuri Dayakar, A Sitaram Naik, MLA D Vinay Bhaskar, KUDA chairman Marri Yadava Reddy and Urban District Collector Amrapali Kata were among others present.