Two absconding diesel thieves arrested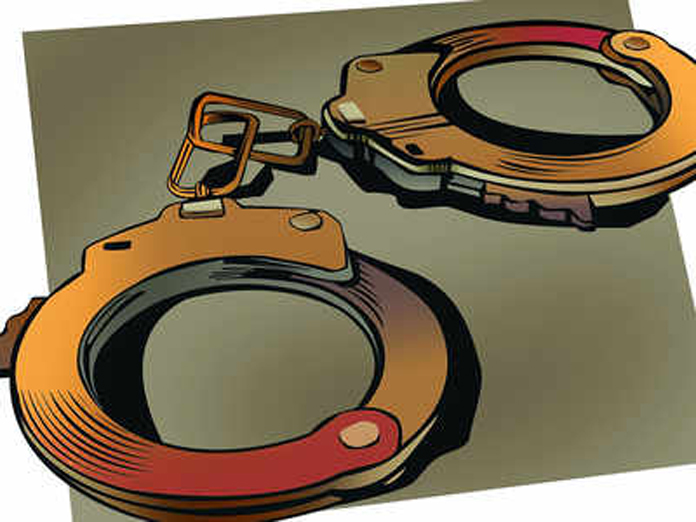 Highlights
The Rachakonda police arrested two absconding accused of an interstate gang who were indulging in diesel theft on Wednesday They seized net cash of Rs 429 lakh and a diesel tanker from the possession of the accused
Hyderabad: The Rachakonda police arrested two absconding accused of an inter-state gang who were indulging in diesel theft on Wednesday. They seized net cash of Rs 4.29 lakh and a diesel tanker from the possession of the accused.
According to police, on reliable information they apprehended two offenders Sarvar Shaik (52) and Suresh Kumar (38) at Ghatkesar X roads of the gang of 11 accused. Earlier on January 17, the CCS Malkajgiri along with Keesara police arrested four accused of the gang and recovered net cash Rs 90.40 lakh from them.
Accused Hafeez, Jiyahul Chand Shaik ,Mohammed Abrar and Srinivas became good friends in Mumbai and hatched a plan to commit theft of the diesel from the running pipeline which leads to Cherlapally from Ghatkesar. As per the plan they took a land for lease in the name of accused Hafeez Aziz Chowdari from the land owner Mahender Goud, with a distance of two kilometers to the nearby road from BPCL and IOC.
They constructed one shed covering with compound wall and started making tunnel path from inside of the shed to main running pipeline of the diesel. They made the hole and fixed clamp with valve along pipe and also fixed electrical motor about one pipe from the hole and the same being connected to the tanker and committed theft of Diesel of BPCL and IOCL.
Police by registering case under sections 379 IPC, Section 15(2) Petroleum and Minerals Pipelines- Amendment Act-2011 arrested the accused and efforts are going on to nab the absconded accused.